Moto bunda je jednou z nejdůležitějších součástí vybavení motorkáře, a proto musí vhodně kombinovat ochranu s praktičností a stylem. Důležitým faktorem pro výběr motorkářské bundy je vedle klimatických podmínek i druh motocyklu. Podle použitých materiálů se bundy na motorku dělí do několika kategorií.
Continue
Chrániče (protektory) bundy na motorku
Jízda na rychlé motorce klade na oblečení jiné nároky než jízda na enduru nebo chopperu. Ve všech kategoriích je však důležité, aby motobunda obsahovala bezpečnostní prvky, které chrání lokty, ramena a případně i páteř. Protektory u moto bundy mohou být integrované nebo vyjímatelné.
Integrované motochrániče tvoří zesílené prošití a otěruvzdorné materiály našité přímo na bundě. Poskytují ale jen základní ochranu, proto doporučujeme použít i samostatný páteřní chránič.
Vyjímatelné moto chrániče se vkládají do speciálních kapes na ohrožených místech. Dají se koupit samostatně.
Chrániče na motorku musí mít CE homologaci, aby splňovaly evropské bezpečnostní normy.
Kožené moto bundy
Kožené motorkářské bundy se šijí ve sportovním, nebo klasickém stylu. Jako materiál se nejčastěji používá hovězí kůže, dražší moto bundy mohou být také z kozí nebo ovčí kůže.
Vysoká odolnost proti prodření při pádu.
Fixace bezpečnostních prvků díky přiléhavosti.
Dobré aerodynamické vlastnosti.
Musí se ošetřovat speciálními prostředky.
Horší voděodolnost.
Vyšší cena.
Textilní moto bundy
Textilní bundy na motorku se šijí z umělých tkanin, nejčastěji na bázi polyesteru a nylonu. Tyto tkaniny vykazují dobrou odolnost proti vodě a větru a zároveň umožňují odvod par ven.
Vysoká voděodolnost.
Lze doplnit nepromokavou membránou.
Přelepené švy a překrytí zipů.
Pohodlí a paropropustnost.
Nižší otěruvzdornost.
Menší přiléhavost, chrániče se mohou při pádu posunout.
Letní bundy na motorku
Kožené letní motobundy mají perforovanou podšívku, rozepínací větrací kapsy a mohou být vybaveny povrchovou úpravou, která odráží sluneční záření.
Textilní letní motobundy mohou mít také části vyrobené ze síťového materiálu.
i
Letní bundy na motorku se dají doplnit tepelnou vložkou a některé mají na spodní hraně zip pro spojení s moto kalhotami.
Hide description
Was this information useful?
This form is for collecting Feedback Only. If you have any other inquiries, please our Customer Care team here.
Is something missing or displayed incorrectly? Let us know your suggestions so we can improve the website and customer experience.
Best Deals
1.
Motorcycle jacket men's, textile
+ FREE Digitální předplatné MOTOhouse worth 599,-
Vyrážíte s partou na dovolenou na motorkách a nevíte, co vše se může hodit, nebo co je naopak zbytečné? V...
Pro jízdu na motorce nestačí obyčejné oblečení. Ať už jezdíte na silnici nebo v terénu, jenom po...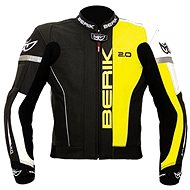 Berik LJ-10540-BK, žlutá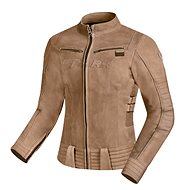 Spark Betty hnědá
Bundy na motorku
In the category Bundy na motorku on Alza.cz, we currently have a total of 112 products, which you can easily buy online and get quickly delivered. See all of your purchases and make orders on our easy-to-use app.
Bundy na motorku – proved brands
Enter product name
Note (link, Part number etc.):
Check out products sorted by price starting with the lowest price in the category cheap bundy na motorku
Check out products sorted by price starting with the highest price in the category best sellers, best bundy na motorku
You'll find products sorted by reviews starting from the highest ranked in bundy na motorku reviews