Péče o tělo we will dispatch within 24 hours. Discover why shop on Alza.cz.
Continue
5 Reasons to Buy Péče o tělo on Alza.cz
Péče o tělo in stock with quick purchasing made online!
We have a wide range of products and complementary services.
Do you need some advice? Our customer support is here to help you with your purchasing decisions.
You can view other questions or reviews made by other reliable customers!
You will find all the necessary product information. Some will include customer reviews, which can help ease your product selection
Easily make your selection. Click through our pre-made filters for the category: Péče o tělo
Are you looking for the best Péče o tělo? View products sorted by the best selling or by the highest ratings from other customers. If you are looking for top items based on price, look for Péče o tělo sorted by the lowest to highest price.
Péče o tělo – main types
Find more in the navigation below
Hide description
Best Deals
1.
Electric Foot File - callus remover for dry and wet pedicure
2.
UV Lamp - equipped with 4 efficient UV fluorescent lamps, power 36W, automatically switches off after 120sec, continuous mode lighting
3.
Liquid Soap contains: 2x Dettol filling Aloe Vera 250 ml, 2x Dettol filling Cucumber 250 ml, 1x Dettol filling Grapefruit 250 ml - 49,80 Kč/pcs
Péče o tělo
Tělové mléko SCOTTISH FINE SOAPS Au Lait je zajímavým produktem na poli tělových mlék díky svému vzhledu a...
Na značku ZIAJA jsem zatím slyšela jen samou chválu. A proto když jsem přemýšlela o nové kosmetice, která...
Hýčkání sebe sama není nikdy dost. A právě uklidňující relaxační koupel je jednou z činností, která zažene...
Kdo chce mít hezkou pokožku, rozhodně nesmí opomenout péči po koupeli. Použití tělového mléka je v ...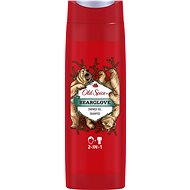 OLD SPICE Bearglove
NIVEA Creme Care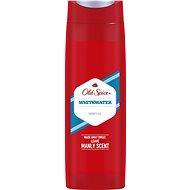 OLD SPICE WhiteWater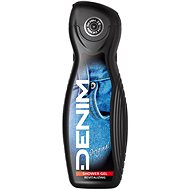 DENIM Original
DOVE Silk Glow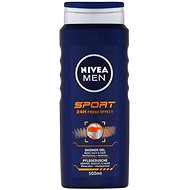 NIVEA Men Sport
Péče o tělo
Tělová kosmetika obsahuje široký sortiment kosmetických přípravků pro péči o tělo. Řadíme sem sprchové gely, tělová mléka, tělové krémy, vše pro péči o nohy, peelingy, tělové oleje, tělové spreje, antiperspiranty i dárkové sady tělové kosmetiky. S jejich pomocí dosáhnete krásné a čisté pokožky a příjemné vůně. Vybírejte z nepřeberného množství přípravků tělové kosmetiky výrobců Calvin Klein, Chloé, Sea Of Spa , Dermacol, Dove, Pure Fiji a dalších.
Buďte krásná a přitažlivá!
Druhem tělové kosmetiky, který používáme každý den, jsou sprchové gely a antiperspiranty. Sprchový gel vás osvěží a díky bohaté pěně bude vaše každodenní koupel příjemnou relaxací, kterou si vychutnáte. Antiperspirant nebo deodorant je účinným prostředkem, jak se vypořádat s pocením. Chrání podpaží proti zápachu, jedná se tedy o jednu ze základních položek tělové kosmetiky. K odstranění nevzhledné kůže na patách použijte rotační odstraňovač ztvrdlé kůže nebo klasický pilník na nehty. Jedná se o odstraňovače ztvrdlé kůže, které nám pomohou s problémy se ztvrdlou kůží na nohou. Oblíbeným pomocníkem je rotační odstraňovač zaschlé kůže Scholl Velvet Smooth Diamond, který vše provede rychle a bezpečně. Výsledkem jsou zdravé, krásné a přitažlivé nohy.
Každodenní péče o pleť
Šetrného ošetření a zvláčnění pokožky dosáhnete tělovým mlékem. Tělová mléka obsahují přírodní výtažky pro výživu a ošetření bez vysušování. Při pravidelném užívání tělového mléka bude vaše pleť svěží, hydratovaná a přirozené pružná. Oblíbeným přípravkem je například Dove tělové mléko. Tělové krémy, například Dove krém, jsou vhodné k hloubkové výživě pokožky. Dove tělový krém pokožku hydratuje, je tak pro tělo doslova balzámem. K dispozici jsou také tělové krémy pro muže, například NIVEA MEN. Vyvinuté jsou speciálně pro muže a jsou vhodné na tvář i tělo.
Dopřejte si smyslnou masáž
Chcete si po náročném dni odpočinout a dopřát si masáž? Použijte tělový olej, který je vhodný také pro erotické předehry. Jedná se o masážní olej, který zajistí hladký skluz, svaly ošetří a povzbudí. Pro očistu, hydrataci a výživu pokožky je vhodný tělový peeling, který odstraní odumřelé kožní buňky. Tělové peelingy mají omlazovací, čisticí a hydratující účinky. Pro rychlou úlevu a hydrataci jsou vhodné také tělové spreje. Pokud chcete udělat někomu radost, obdarujte je dárkovou sadou tělové kosmetiky.
Was this information useful?
This form is for collecting Feedback Only. If you have any other inquiries, please our Customer Care team here.
Is something missing or displayed incorrectly? Let us know your suggestions so we can improve the website and customer experience.
Enter product name
Note (link, Part number etc.):