BUPI: To pravé pro vaše děťátko
Oblíbená značka dětské kosmetiky BUPI má mnohaletou tradici. Je cenově dostupná pro všechny, a navíc má přírodní složení, proto se lehce stala favoritní značkou mnoha maminek. Přírodní složky kosmetiky BUPI aktivně působí na pokožku, kterou díky svému složení zvláčňují a hydratují. Hledáte bezpečný svět pro své dítě? Vyberte si svět BUPI, který vám pomůže postarat se o vaše děťátko bez chemických přísad a alergenů. Svět BUPI je prostě to pravé pro vás i vaše miminko.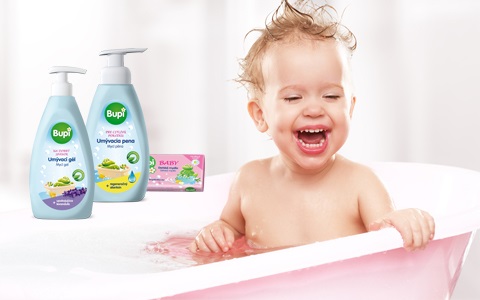 Kosmetické přípravky
Kosmetika BUPI s přírodními aktivními složkami je vhodná pro děti od narození, ale i pro dospělé, jež trápí citlivá pokožka. Neobsahuje parafíny, alergeny ani umělá barviva, takže s maximální ohleduplností pečuje i o tu nejcitlivější pokožku. Ve složení přípravků BUPI naopak najdete jenom to nejlepší z přírody – heřmánek, bisabolol, lanolín, přírodní oleje a další složky, které pokožce dodávají přesně to, co potřebuje.
Prací prostředky
V pracích prostředcích a avivážích BUPI můžete bez obav vyprat prádlo i pro novorozence či alergiky. Neobsahují totiž enzymy, fosfáty, barviva, bělidla a optické zesvětlovače, což jsou látky, které pokožku často dráždí. Zároveň ale prádlo zanechávají dokonale čisté a provoněné příjemnou, nedráždivou vůní. BUPI nabízí prací prostředky jak pro bílé, tak pro barevné prádlo.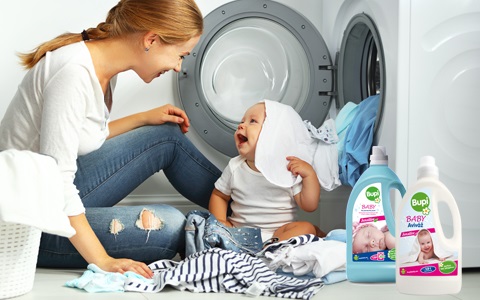 Enter product name
Note (link, Part number etc.):