Chcete, aby vám potraviny vydržely déle čerstvé? Pořiďte si vakuovačku. Pokud nasbírané nebo vypěstované potraviny chcete usušit pro pozdější použití, kupte si sušičku. Poradíme vám, čeho se při výběru držet.
Continue
Jak sušit a skladovat potraviny?
Sušičky potravin
Sušička je vhodná na sušení ovoce, zeleniny, masa, hub a bylinek. Usušené potraviny jsou pak chutné, plné vitamínů a při správném skladování vydrží bez problémů až 30 dní. Sušičky potravin se liší velikostí a tvarem, přičemž nabídka velikostí neboli počtu pater, je poměrně rozmanitá. Vybírat můžete mezi sušičkami kulatými a hranatými. Hranaté sušičky nabízí lepší zpracování i výsledky, jsou ale dražší než sušičky kulaté.
Vakuovačky
Vakuovačky odsají z pytlíku či nádoby přebytečný vzduch, čímž životnost potravin prodlouží 3-5 ×. Tímto způsobem lze uskladnit maso, ryby, ovoce, zeleninu, ale i pečivo, zrnkovou kávu či těstoviny. K dostání jsou tři typy vakuovaček – ruční vakuovačky, svářečky fólií a vakuové boxy. Použití všech typů vakovaček je rychlé a jednoduché, v domácnosti navíc nezabírají mnoho místa.
Co hraje při výběru sušiček a vakuovaček roli?
Materiál – sušičky i vakuovačky mohou být plastové či nerezové. Nerezové spotřebiče nabízí vyšší odolnost a delší životnost, plastové se lépe udržují v čistotě a jsou levnější.
Výkon spotřebiče – čím vyšší výkon, tím rychlejší sušení či odsávání vzduchu.
Hide description
Was this information useful?
This form is for collecting Feedback Only. If you have any other inquiries, please our Customer Care team here.
Is something missing or displayed incorrectly? Let us know your suggestions so we can improve the website and customer experience.
Best Deals
1.
Vacuum Sealer - with more power, double pump, stronger double seal in stainless steel design, enhanced compressor output 20l/min, maximum suction power: 900mbar
2.
Food dehydrator - 245W power, 5 stackable drying trays, tray dimensions: 30.6x23cm, active drying area: 0.33m2, only use the number of drying trays required for the quantity of food, adjust the distance between drying trays (15-25mm), herb drying tray, 0.9m power cable
3.
Food dehydrator - temperature setting range 35-70°C, 9 trays, 32cm, 46dB(A), 245W, overheating protection, white colour
Sušení a skladování potravin
Sklízení domácí úrody je velkou radostí, která každého zahrádkáře plní hrdostí. Během léta, ale i na...
Sušička ovoce nemusí být jednoúčelovým zařízením. ETA Vital Air zvládá mnohem víc. Dokáže připravit RAW...
Zavařování není žádná velká věda, ale přeci jen je dobré si připomenout základní pravidla vedoucí k...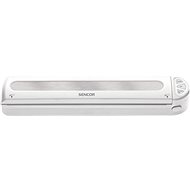 SENCOR SVS 0910WH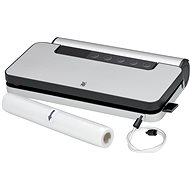 WMF 04.1907.0011 LONO
Sušení a skladování potravin
In the category Sušení a skladování potravin on Alza.cz, we currently have a total of 133 products, which you can easily buy online and get quickly delivered. See all of your purchases and make orders on our easy-to-use app.
Enter product name
Note (link, Part number etc.):
Check out products sorted by price starting with the lowest price in the category cheap sušení a skladování potravin
Check out products sorted by price starting with the highest price in the category best sellers, best sušení a skladování potravin
You'll find products sorted by reviews starting from the highest ranked in sušení a skladování potravin reviews