Níže jsme vám připravili pár tipů na hry pro PC, které se vám určitě budou líbit.
Continue
Tipy na hry pro PC
Battlefield 1
Velkolepé bitvy ve stísněné atmosféře obleženého francouzského města, mezi písečnými dunami Arábie nebo ve střežených horských pevnostech italských Alp. Battlefield 1 vás přenese na bitevní pole jednoho z největších válečných konfliktů, jaké kdy lidstvo poznalo – 1. světové války. Válčit budete na zemi, na moři i ve vzduchu. Úžasně zpracovaný Battlefield 1 obsahuje příběhové kampaně, multiplayer až pro 64 hráčů a také intuitivní systém destrukce, který přináší ohromující a realistické exploze.
Mass Effect Andromeda
Rozhodněte o osudu lidské populace žijící v nehostinné galaxii daleko za mléčnou dráhou, kterou obývají národy, jež se na lidstvo coby kolonizátora dívají skrz prsty. V Mass Effect Andromeda se ocitnete v roli vůdce armády vycvičených průzkumníků, kteří v nepřátelském prostředí bojují za nový domov pro lidstvo. Emotivní příběh budete mít ve svých rukou a vaše rozhodnutí určí, zda se lidstvo dočká dalších zítřků.
Tom Clancy's Ghost Recon: Wildlands
Wildlands je vůbec první vojenská střílečka zasazená do obrovského, nebezpečného a přizpůsobivého otevřeného světa, kterou můžete hrát úplně sami, nebo v kooperativním multiplayeru pro 4 hráče. Odehrává se v rozsáhlém, drsném a živém prostředí Bolivie, která se stala největším producentem kokainu na světě. V Tom Clancy's Ghost Recon: Wildlands budete v tajné operaci vysláni za nepřátelskou linii jakožto člen speciální jednotky Ghosts, která má za úkol destabilizovat a nakonec narušit spojenectví mezi kartelem Santa Blanca a zkorumpovanou vládou.
Grand Theft Auto V (GTA 5)
Los Santos, rozlehlá, slunečná metropole, plná svépomocných guru, vycházejících hvězdiček i blednoucích celebrit, kterým kdysi záviděl celý západní svět, se snaží zůstat nad vodou v době ekonomické nejistoty a laciných reality show. Uprostřed celého toho zmatku zvažují své vlastní šance na přežití a úspěch tři velmi odlišní kriminálníci. Herní svět GTA 5 je mnohem větší, než v předchozích dílech a vylepšeno bylo vše, co vylepšeno být mohlo – umělá inteligence, dopravní prostředky i jednotlivé budovy.
Zaklínač 3: Divoký hon - Edice Hra Roku CZ
Zaklínač: Divoký Hon je příběhové RPG, navazující na cenami ověnčené předchůdce a slavnou knižní sérii. Můžete se těšit na ohromující fantasy svět, plný stovek míst k nekonečnému objevování a hlavně výtečně napsaný příběh plný zásadních rozhodnutí, která ovlivní hratelnost a budoucí děj. Od svého vydání se hra stala okamžitě klasikou a získala více než 250 ocenění Hra roku. Nyní si toto obrovské, více než 100hodinové dobrodružství v otevřeném světě můžete užít i s oběma příběhovými datadisky a veškerým dodatečným obsahem.
Hide description
Was this information useful?
This form is for collecting Feedback Only. If you have any other inquiries, please our Customer Care team here.
Is something missing or displayed incorrectly? Let us know your suggestions so we can improve the website and customer experience.
Best Deals
1.
2.
PC Game - boxed version, genre: Adventure game and Action, - which takes place in a dark period for the Jedi Knights. Their very existence is illegal and so they are hunted and gradually killed.
3.
PC Game - boxed version, Czech subtitles, genre: Simulator, - CLAAS harvesters, harvesters and tractors and many more appear for the first time in this Farming Simulator extension.
Počítačové hry
Ve včerejším speciálním dílu pořadu Xbox Inside během akce X019 se představilo několik nových projektů...
Když se poprvé objevila zpráva o tom, že studio Respawn Entertainment (Titanfall, Apex Legends) pracuje na...
Navrch huj, uvnitř fuj. Nějak takhle by se dala popsat série NFS v posledních letech. Neschopnost přinést...
Tvůrci adventur ze studia Dontnod se nebojí kontroverze a motivů, které hýbou západní společností, což...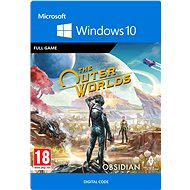 The Outer Worlds - PC Digital
Heavy Rain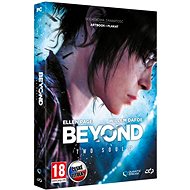 Beyond Two Souls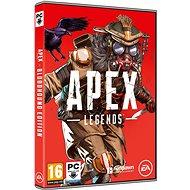 Apex Legends: Bloodhound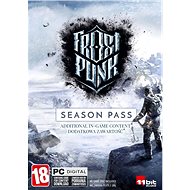 Frostpunk: Season Pass
Počítačové hry
In the category Počítačové hry on Alza.cz, we currently have a total of 2588 products, which you can easily buy online and get quickly delivered. See all of your purchases and make orders on our easy-to-use app.
Enter product name
Note (link, Part number etc.):
Check out products sorted by price starting with the lowest price in the category cheap počítačové hry
Check out products sorted by price starting with the highest price in the category best sellers, best počítačové hry
You'll find products sorted by reviews starting from the highest ranked in počítačové hry reviews