Komponenty GIGABYTE – to nejlepší pro váš počítač
Komponenty GIGABYTE se těší oblibě napříč všemi kategoriemi. Základní desky, paměti či grafické karty GIGABYTE sází na nejkvalitnější součástky, maximální spolehlivost a vysoký výkon. Díky tomu a řadě dalších inovativních technologií je čínská společnost GIGABYTE oblíbená mezi náročnými hráči, profesionály i běžnými uživateli.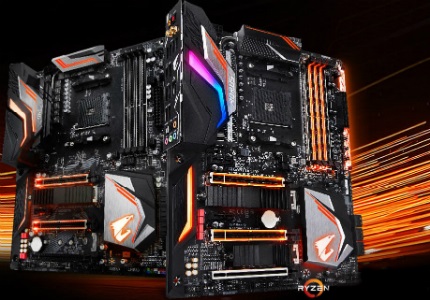 Základní desky GIGABYTE – nejmodernější technologie
Základní desky GIGABYTE jsou připraveny na osazení špičkovými komponenty, a to včetně nejnovějších procesorů Intel a AMD. Nejen hráči ocení ultrarychlé M.2 sloty, praktický Thunderbolt 3 konektor nebo cFosSpeed Internet Accelerator software na správu síťového provozu. Strach nemusíte mít ani o přehřátí díky promyšlenému systému chlazení. Třešničkou na dortu je podpora virtuální reality, Hi-Fi audio systém, odolné provedení nebo RGB LED podsvícení.
Grafické karty GIGABYTE
Grafické karty GIGABYTE jsou k dispozici s nejvýkonnějšími čipy NVIDIA i AMD. Herní nadšence potěší především grafické karty GIGABYTE AORUS, Xtreme a G1 gaming, které přináší extrémní výkon, propracované chlazení Windforce/Waterforce a široké možnosti manuálního i automatického přetaktování. Nechybí také podpora DirectX 12, RGB podsvícení či virtuální reality v rozlišení až 8K. Připojení více monitorů je samozřejmostí.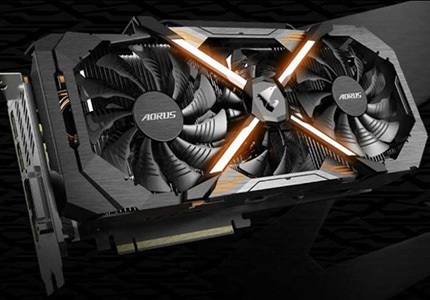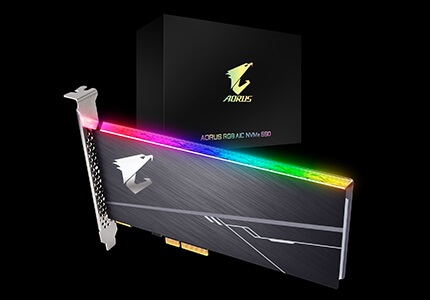 SSD disky a RAM paměti GIGABYTE
Disky SSD GIGABYTE nabízí bleskurychlé čtení i zápis, velkou kapacitu a vysokou spolehlivost. Rychlost přenosu dat zaručuje podpora rozhraní SATA 6Gb/s u 2,5″ disků a podpora PCIe 3.0 x4 u disků typu M.2. Operační paměti DDR4 GIGABYTE vás nadchnou extrémní rychlostí až 3 200 MHz a technologií XMP 2.0, díky níž můžete u konkrétní paměti upravovat parametry, jako jsou rychlost či napětí, aniž byste ohrozili stabilitu systému.
Was this information useful?
This form is for collecting Feedback Only. If you have any other inquiries, please our Customer Care team here.
Is something missing or displayed incorrectly? Let us know your suggestions so we can improve the website and customer experience.
Best Deals
1.
Motherboard - AMD B450, 2x PCIe x16, DDR4 3200MHz (OC), M.2, 6x SATA 6GB/sec, GLAN, USB 3.1, DVI, HDMI, 8ch HD audio, ATX, RGB FUSION, RYZEN, AM4
2.
Motherboard - Intel H110, PCIe x16, 5x PCIe x1, DDR4 2133, M.2, SATA III, USB 3.1 Gen 1, ATX, sc1151
3.
Graphics Card - 8GB GDDR6 (14000MHz), NVIDIA GeForce RTX2070 SUPER (1770MHz), Boost clock 1815MHz, PCIe x16, 256bit, 3x DisplayPort, 1x HDMI
+ FREE PC Game Call of Duty Modern Warfare (2019) worth 1 399,-
Komponenty GIGABYTE
Enter product name
Note (link, Part number etc.):
Check out products sorted by price starting with the lowest price in the category cheap komponenty GIGABYTE