Pravidelné stravování a pitný režim jsou pro miminka důležitou součástí správného vývoje. V nabídce naleznete kojenecká mléka, příkrmy, kaše pro kojence, sušenky i nápoje. Jak správně vybrat dětskou výživu?
Continue
Kojenecká mléka
Pokud není kojení z jakéhokoliv důvodu možné, nebo mateřské mléko již děťátku nestačí, přichází na řadu kojenecké mléko. To poskytuje miminkům cenné živiny, které v počátcích svého života potřebují. Minimálně v prvních čtyřech měsících by mělo dostávat výhradně mateřské mléko, pokud to není možné, tak umělé kojenecké mléko. V naší nabídce najdete jak kojenecká mléka pro novorozence, tak i pro starší miminka a nechybí ani batolecí mlíčka.
Speciální kojenecká mléka
Pro miminka, kterým je potřeba podávat umělá kojenecká mléka se speciálním složením, maminky mohou zakoupit tyto produkty:
Hypoalergenní mléka jsou vhodná pro děti, které mají vysokou náchylnost k alergiím. Jejich speciální složení snižuje pravděpodobnost výskytu alergických reakcí i kožních problémů v pozdějším věku.
Kojenecká mléka se sníženým obsahem laktózy vhodná pro děti, které těžko snáší mléčný cukr nebo mají alergií na laktózu.
Antirefluxní kojenecká mléka mají lépe stravitelné složení, které nedráždí citlivou a nezralou trávicí soustavu, která je náchylná k ublinkávání.
Příkrmy
Příkrmy se dětem mohou začít podávat již od ukončeného čtvrtého měsíce. To platí zejména v případě, že miminko nemůžete kojit. V takovém případě podávejte dítěti příkrmy tak, jak určí lékař. V naší nabídce jsou příkrmy zeleninové, masové, ale také ovocné.
Kaše pro kojence
S přípravou kaší je nejvhodnější začít u miminek starších 6 měsíců. Kaše pro kojence dělíme na mléčné a nemléčné. U obou druhů můžete vybírat z obilných, krupicových, rýžových, kukuřičných, ale i ovocných kaší. Existují také speciální kaše na dobrou noc, které jsou sytější. Doporučujeme zaměřit se na výběr kaší pro kojence bez přidaného cukru.
Sušenky
Sušenky můžete dětem podávat od ukončeného 12. měsíce. Pro děti se vyrábí speciální, zdravé sušenky – například mrkvové nebo opět sušenky bez přidaného cukru. Sušenky pro děti jsou přizpůsobené malým ručičkám a některé díky vroubkům mohou ulevit bolavým dásním při prořezávání zoubků.
Nápoje
Pravidelný pitný režim je důležitý zejména u malých dětí, protože u nich může mnohem snadněji dojít k dehydrataci. Za nejvhodnější pití se u malých dětí považuje kojenecká voda. Existují však i jiné formy nápojů, které jsou pro děti vhodné. Jsou to například dětské čaje, šťávy nebo instantní nápoje.
Potřeby pro přípravu jídla
Příprava jídla vyžaduje u miminek a malých dětí speciální vybavení. Do nabídky jsme proto zařadili nejvyužívanější vybavení, které vám přípravu jídla usnadní – vařiče na dětskou stravu, nádobí pro děti nebo ohřívačky a sterilizátory kojeneckých lahví.
Je důležité vědět, jak správně malému dítěti jídlo připravit. Obecně dětem jídlo nesolíme, nesladíme a nepoužíváme umělá dochucovadla.
Hide description
Was this information useful?
This form is for collecting Feedback Only. If you have any other inquiries, please our Customer Care team here.
Is something missing or displayed incorrectly? Let us know your suggestions so we can improve the website and customer experience.
Best Deals
1.
baby milk toddler, suitable from 12 months, with cow milk (milk fat)
2.
baby milk beginner, suitable from birth, with cow milk (milk fat)
3.
baby milk continuation, suitable from 6 months, with cow milk (milk fat)
Dětská výživa
Čtrnáctý týden těhotenství je počátkem druhého trimestru, který většina maminek hodnotí jako nejkrásnější...
Třináctý týden těhotenství znamená pro budoucí maminku krásné období, ve kterém jako mávnutím kouzelného...
Pitný režim kojenců je velmi důležitý pro jejich zdravý vývoj. Jak často a jak dlouho kojit novorozence...
Pro všechny nastávající maminky přinášíme užitečné informace na téma kojení. Zjistěte výhody kojení pro...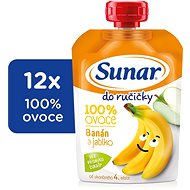 Sunárek Hand-held Banana Drink 12 × 100g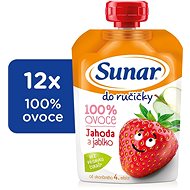 Sunárek Strawberry Handheld Drink 12 × 100g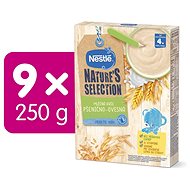 NESTLE BL Milk Porridge Wheat Oat 9 × 250g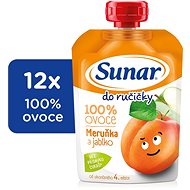 Sunárek Apricot Handheld Drink, 12 × 100g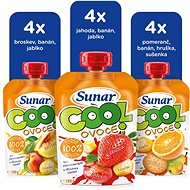 Sunárek Cool Fruit - Mixed Carton II 12 × 120g
Dětská výživa
In the category Dětská výživa on Alza.cz, we currently have a total of 188 products, which you can easily buy online and get quickly delivered. See all of your purchases and make orders on our easy-to-use app.
Dětská výživa – proved brands
Enter product name
Note (link, Part number etc.):
Check out products sorted by price starting with the lowest price in the category cheap dětská výživa
Check out products sorted by price starting with the highest price in the category best sellers, best dětská výživa
You'll find products sorted by reviews starting from the highest ranked in dětská výživa reviews