To nejlepší z Black Friday
Mobilní telefony používáme každý den a jsou neocenitelnými pomocníky i zdrojem zábavy. Je libo tlačítkový telefon, nebo smartphone? Co vše je dobré zvážit, když kupujeme nový mobil? Poradíme vám.
Continue
Jak dělíme mobilní telefony?
Mobilní telefony lze dělit dle různých parametrů. Mezi nejdůležitější patří rozdělení na chytré a klasické tlačítkové mobily. Jaké jsou mezi nimi rozdíly a jak se orientovat v široké nabídce chytrých telefonů?
Chytré telefony mají operační systém (OS), který umožňuje instalaci aplikací, pohodlné surfování na internetu, správu elektronické pošty či přehrávání multimédií.
Tlačítkové telefony bez OS nabízí základní funkce, mezi které patří volání, psaní SMS nebo třeba budík. Klasický telefon nabízí dlouhou výdrž baterie a hodí se i jako první telefon pro děti nebo mobil pro seniory.
Odolné telefony, ať už s OS či bez něj, mají zvýšenou odolnost vůči nárazu, prachu a vodě.
Chytré telefony (smartphony) – rozdělení podle operačního systému
Chytré telefony (smartphony) rozlišujeme dle operačních systémů. Mezi nejrozšířenější OS pro chytré mobily patří Android a iOS, z nichž oba mají své fanoušky i odpůrce. Jaké jsou jejich hlavní výhody a nevýhody?
OS Android
Mobilní telefony s OS Android jsou na mobilním trhu nejrozšířenější. Můžete vybírat jak dle výrobců, tak podle cenových kategorií. Na výběr máte ze stovek telefonů.
Velký výběr telefonů s OS Android.
Možnost přizpůsobit si prostředí telefonu.
Vybrané modely podporují paměťové karty.
Horší optimalizace.
Nižší dostupnost aktualizací.
Levné telefony Android nejsou vždy plynulé.
Apple iPhone s iOS
Mobilní telefony Apple iPhone s operačním systémem iOS vyrábí pouze společnost Apple. Díky tomu jsou tyto mobily perfektně optimalizované a patří mezi nejkvalitnější produkty na trhu.
Perfektní optimalizace.
Vzájemná spolupráce Apple zařízení.
Vysoký výkon, kvalitní konstrukce i fotoaparát.
Vyšší pořizovací cena.
Menší možnost přizpůsobit si prostředí.
Omezená nabídka telefonů Apple iPhone.
Mobily od základních až po nejvyšší třídu – rozdělení dle ceny
Zajímá vás, kde končí základní a nastupují výkonnější mobily nebo v jaké cenové kategorii se pohybují smartphony nejvýkonnější? Rozdělili jsme pro vás mobily podle ceny.
Chcete špičkový telefon, ale nechcete platit desetitisíce naráz? Využijte naši službu alzaNEO a získejte každý rok nový telefon. Žádné úvěry, žádné splátky.
Jak vybrat mobil
Procesor telefonu – frekvence a počet jader
Procesor je srdce telefonu. Jeho výkon naznačuje počet jader a frekvence, na které pracuje. Zjednodušeně platí, že čím více má jader, tím je výkonnější, a že čím vyšší frekvence, tím rychleji pracuje. Procesory se podílí také na prodloužení výdrže telefonu.
Vhodná velikost displeje pro mobilní telefony
Chytré mobilní telefony nabízí displeje s úhlopříčkami začínajícími na necelých 5 palcích. Společně s úhlopříčkou je důležité brát v potaz i rozlišení displeje ovlivňující kvalitu obrazu či poměr stran určující tvar obrazovky. Nejoblíbenější jsou bezrámečkové mobily, jejichž displeje zabírají čelní stranu telefonu nejméně ze 78 %.
Mobily s displejem do 5″ nabízí kompaktní rozměry a pohodlné ovládání jednou rukou.
Mobily s 5,1″ až 5,9″ displejem přináší kompromis mezi pohodlným ovládáním a zážitkem z multimédií.
Mobily s displejem větším než 6″ jsou ideání na sledování filmů, videí či práci s internetem.
i
Telefon? Tablet? Phablet! Mobily s displejem větším než 5,5″ označujeme jako phablety.
Jak velkou operační paměť mobilní telefony potřebují?
Velikost paměti RAM je pro mobilní telefony důležitá z hlediska výkonu a plynulosti prostředí. Více paměti využijete při multitaskingu či hraní náročných her.
1 až 2 GB RAM dostačují k základnímu využití, chodu nenáročných aplikací či surfování po internetu.
3 až 4 GB RAM si poradí s multitaskingem, náročnými aplikacemi nebo multimédii ve vysokém rozlišení.
Více než 4 GB RAM obvykle nabízí nejvýkonnější telefony, které uspokojí i velmi náročné uživatele.
i
Nejvýkonnější mobilní telefony v naší nabídce mají až 12 GB operační paměti RAM.
Výběr optimální velikosti úložiště pro mobily
Optimální velikost úložiště mobilu se liší podle toho, jaké množství dat do něj bude uživatel ukládat.
Méně než 32 GB vystačí na běžné aplikace, pár her, e–knihy, fotky a hudbu.
64 GB pojme dostatek aplikací, her i multimédia včetně HD filmů.
128 GB a více je dostatek prostoru pro multimédia v nejvyšší kvalitě, desítky aplikací a her.
Paměťové karty nabízí dostupný způsob rozšíření úložiště smartphone s Androidem.
Mobilní telefon – kapacita baterie
Běžný chytrý mobilní telefon má kapacitu baterie v rozmezí 3 000 až 4 000 mAh, což značí jeden až dva dny normálního používání. Vyšší kapacita baterie slibuje delší výdrž telefonu i při náročném použití.
i
Tlačítkové telefony jsou vybaveny bateriemi s výrazně nižší kapacitou a přesto vydrží nabité několik dní. Nemají totiž velké displeje ani další energeticky náročné komponenty.
Internet pro mobilní telefony – LTE je standard
Všechny dnešní smartphony umožňují bezdrátové připojení k internetu pomocí WiFi či mobilních dat. Nejrychlejší internet pro mobilní telefony přináší 4G (LTE) připojení, které nahradilo kdysi populární 3G (UMTS). Některé telefony jsou připraveny i na chystané 5G sítě, které by měly rychlost současných 4G ještě překonat.
Zaujal vás standard 4G? Jak funguje se dozvíte v článku Co je LTE.
Mobilní telefon i fotomobil – na co se zaměřit u fotoaparátu?
Kvalitu fotoaparátu mobilního telefonu ovlivňuje kromě rozlišení snímače i maximální světelnosti, stabilizace obrazu či typ ostření.
Rozlišení fotoaparátu označuje počet bodů, ze kterých je výsledný snímek poskládán.
Maximální světelnost (f) udává maximální množství světla, jenž objektiv propustí.
Optická stabilizace obrazu umožňuje zachycovat snímky bez rozmazání, i když se pohybujete.
Softwarová stabilizace obrazu úpravou citlivosti ISO zvyšuje ostrost snímků. Ne tak účinná jako optická.
Laserové ostření umožňuje velmi rychlé ostření na zvolený objekt.
Duální fotoaparát dokáže urychlit ostření, zvýšit světelnost či upravovat hloubku ostrosti.
Širokoúhlý objektiv zachytí větší výsek scény než klasický objektiv.
Optický zoom umožňuje přiblížit snímanou scénu úpravou postavení čoček v objektivu.
Digitální zoom zvládne přiblížit scénu pomocí výřezu části obrazu a jeho následného zvětšení.
Variabilní clona zajišťuje perfektní snímky za každých podmínek díky nastavitelné světelnosti (f).
Time-of-Flight senzor dokáže pomocí světelných paprsků určit vzdálenost jednotlivých objektů.
Fotomobily nabízí výkonné fotoaparáty s řadou moderních funkcí.
Jaké další užitečné funkce může mobilní telefon mít?
Čtečka otisků prstů slouží pro odemknutí mobilního telefonu či přístupu do vybraných aplikací.
Odemykání obličejem přináší další úroveň zabezpečení telefonu pomocí snímání a rozpoznání tváře.
Dual SIM telefony umožňují používat dvě SIM karty najednou.
Rychlonabíjení zvládne dobít mobilní telefon výrazně rychleji než klasické nabíjení.
NFC technologie slouží k bezdrátové komunikaci s dalšími zařízení.
Bezdrátové nabíjení vás oprostí od připojování kabelu nabíječky. Telefon stačí položit na nabíjecí podložku.
Reverzní nabíjení umožňuje telefonem bezdrátově dobíjet jiné zařízení s podporou bezdrátového nabíjení.
Notifikační dioda a Always–On–Display upozorňují na přijaté zprávy, hovory a informace z aplikací.
VR Ready mobil je vybaven gyroskopem a je připraven na virtuální realitu.
Stolní a firemní telefony
Mobily v naší nabídce doplňují také stolní telefony. Ty rozlišujeme na drátové a bezdrátové, tlačítkové a dotykové. Existují i firemní telefony, u kterých je kladen ohled na lepší bezpečnost, zálohování nebo například možnost vzdálené správy.
Mobilní telefony ve slevě a bazarové mobily
Bazarové mobily jsou použité mobilní telefony s roční zárukou. Můžete si tak bez starostí pořídit plně funkční mobil za zvýhodněnou cenu. V nabídce bazarových mobilů naleznete kromě použitých i zánovní telefony a telefony, které byly pouze rozbaleny a vráceny.
Hide description
Was this information useful?
This form is for collecting Feedback Only. If you have any other inquiries, please our Customer Care team here.
Is something missing or displayed incorrectly? Let us know your suggestions so we can improve the website and customer experience.
Mobily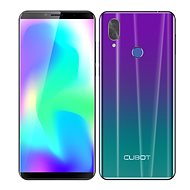 Cubot X19 S Gradient Violet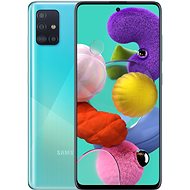 Samsung Galaxy A51, Blue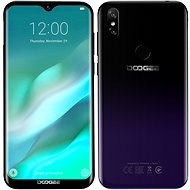 Doogee X90L 32GB Violet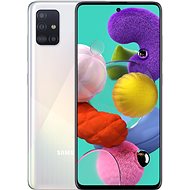 Samsung Galaxy A51, White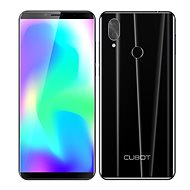 Cubot X19 S black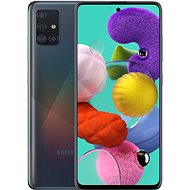 Samsung Galaxy A51, Black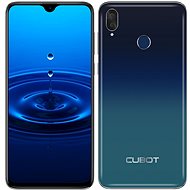 Cubot R15 gradient blue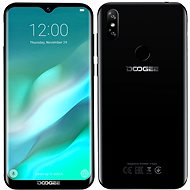 Doogee X90L 32GB Black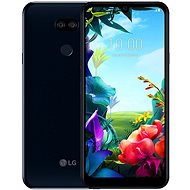 LG K40S black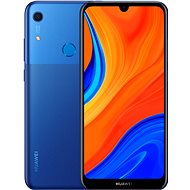 Huawei Y6s Blue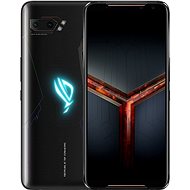 ASUS ROG Phone II 128GB black
Mobily
Při výběru mobilního telefonu doporučujeme ujasnit si, k jakému účelu ho budete používat. Potřebujete jen volat a psát SMS, anebo chcete výkonný přístroj s dotykovým displejem, špičkovým fotoaparátem, čtečkou otisků prstů nebo třeba bezdrátovým nabíjením? V tom prvním excelují základní mobily, v tom druhém výkonné chytré telefony.
Rychlé tipy na začátek
Tlačítkové mobily jsou skvělé pro seniory a do drsných podmínek
Dobrý smartphon nahradí i tablet a herní konzoli
Operační systém volte podle svých známých, vzájemná kompatibilita usnadňuje život
Dotykový displej raději větší, než menší, budete překvapeni, co všechno se vejde do kapsy
Rychlé nabíjení se hodí častěji, než byste tušili
Výkon pouze z počtu jader a frekvence nezjistíte
Výběr mobilu není žádná věda
Postupujte od celku k detailům, od funkcí nutných přes chtěné až po zbytečné. Každý má důležité vlastnosti seřazené jinak – někdo hledá velký displej, jiný velká tlačítka. Pro základní rozhodnutí vám pomůže tento postup:
Tlačítka, nebo dotykový displej?
Pokud preferujete chytrý telefon, abyste mohli hrát hry, koukat na videa, fotit a instalovat aplikace, je dotyková obrazovku jednoznačnou volbou. Pro seniory je naopak vhodnější tlačítkový telefon, protože se jednodušeji ovládá, vydrží i několik dní bez nabíjení a někdy má i SOS tlačítko pro přivolání pomoci.
Jaký máte rozpočet?
Ačkoli výjimky existují, většinou dostanete to, co zaplatíte. Dobrou zprávou je, že i základní smartphony hravě zvládnou posílat SMS, telefonovat a přehrávat hudbu. Se zvýšením ceny však získáte vyšší výkon, lepší fotoaparát nebo zvýšenou odolnost proti vodě či rozbití.
Jak velký telefon zvolit?
Na větší displej lépe uvidíte, menší se zase snadno vejde do kapsy. Současným trendem jsou displeje větší, výjimkou nejsou obrazovky o úhlopříčce 5,5". I ty se překvapivě vejdou do kapsy kalhot, ovládání jednou rukou je však komplikovanější.
Android, nebo iPhone?
Pokud nehledáte tlačítkový telefon, setkáte se prakticky jen se dvěma operačními systémy: Androidem a iOS v zařízeních značky Apple. Android si můžete snadno přizpůsobit a mnoho aplikací lze stáhnout zdarma, iOS zase bojuje kvalitou. Pokud nemáte svého favorita, přečtěte si srovnání mobilních operačních systémů.
Kolik paměti budete potřebovat?
Do paměti telefonu se ukládají snímky z fotoaparátu, aplikace nebo písničky ve formátu MP3. Nejvíc místa zaberou hry, videa a mapy pro navigaci, klidně i několik GB. Jen nejméně náročným uživatelům bude stačit paměť 16 GB, i při kapacitě 32 GB se bude hodit podpora paměťových karet.
Který mobil dobře fotí?
U fotomobilu by určitě neměla chybět technologie automatického zaostřování a stabilizace. Sledovat byste měli i tzv. světelnost, která by se měla pohybovat mezi hodnotami F/1-2. Naopak rozlišení je často zavádějící, např. 12 MPx může znamenat lepší výsledky, než 20 MPx.
Jaký výkon je dost vysoký?
Většina smartphonů středních a vyšších tříd má dostatečný výkon na to, abyste si dobře zahráli nebo koukali na filmy ve Full HD rozlišení. S rostoucí cenou ale přidáváte roky k době, po kterou bude mít mobil sil dostatek, a zvyšujete detaily, které uvidíte třeba ve hrách.
Které funkce jsou důležité?
Čtečka otisků prstů – aby váš telefon nemohl používat nikdo, kdo nemá
Rychlonabíjení – protože když zapomenete přes noc telefon nabít, nebude vám chybět celý den
Notifikační dioda – upozorní, když se něco děje, aniž by svítil celý displej a urychloval tak vybíjení
Dual SIM/Hybridní slot – pokud potřebujete nosit číslo osobní a pracovní, nebo používáte dva tarify
FM rádio – když chcete poslouchat třeba dopravní zpravodajství. Klasické vysílání však lze nahradit internetovým rádiem.
NFC – jestli chcete bezkontaktní platební kartu nahradit telefonem nebo často používáte bezdrátové příslušenství
Was this information useful?
This form is for collecting Feedback Only. If you have any other inquiries, please our Customer Care team here.
Is something missing or displayed incorrectly? Let us know your suggestions so we can improve the website and customer experience.
Enter product name
Note (link, Part number etc.):
Check out products sorted by price starting with the lowest price in the category cheap mobily
Check out products sorted by price starting with the highest price in the category best sellers, best mobily
You'll find products sorted by reviews starting from the highest ranked in mobily reviews