Rozum velí Honor, cit taky
Každý, kdo hledá mobil s dobrými parametry za slušnou cenu, narazí i na Honor. Jedná se o dceřinou značku čínského Huawei, která si vytvořila i vlastní renomé. Logo Honor tak najdete na telefonech, tabletech, fitness náramcích i kamerách, které stojí v technologiích krůček pod vrcholem, ale cenou své konkurenty ve třídě válcují se významným náskokem.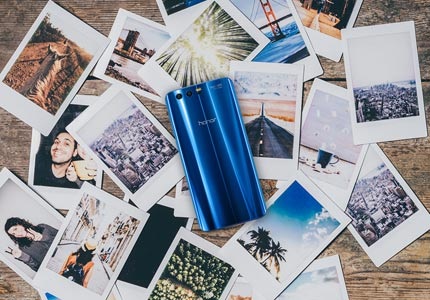 Honor 9 – poráží i silnější soupeře
Jednoduchá kombinace výrobce a čísla značí nejvyšší řadu smartphony Honor. Z původní vyšší střední třídy se tyto telefony vyhouply na vrchol a jsou důstojnou konkurencí všem high-end mobilům, aniž by kopírovaly stejnou cenovou politiku. Telefony Honor se vyznačují jednoduchým, ale stylovým designem, použitím materiálů, jako je sklo a kov, ale i svižnou čtečkou otisků prstů, které Honor používá i pro rychlé ovládání operačního systému Android s nástavbou EMUI.
Honor 7X – na novinky si zvyká rychle
Řada s X v názvu byla vždycky zajímavá. Nesnažila se excelovat ve všem a zaměřila se místo toho na ty nejžádanější funkce. Proto se už v modelu Honor 5X objevil kryt z hliníku a velký displej, aby Honor 6X přidal duální fotoaparát a čtečku otisků prstů a poslední generace 7X pak boduje velkou pamětí RAM, spoustou barevných variant a Androidem Nougat. Všechny tyto mobily spojuje to samé: ze svých peněz neutratíte ani korunu zbytečně.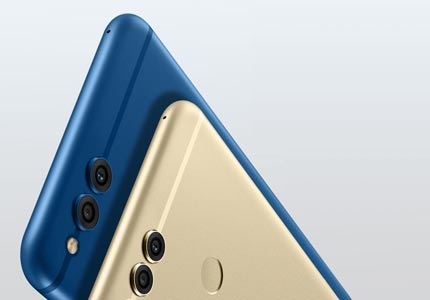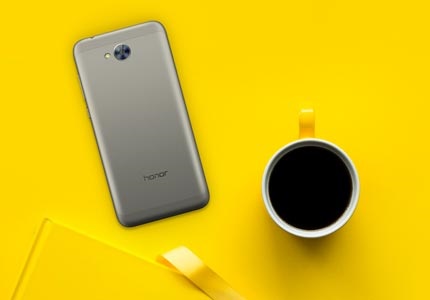 Honor 6A – šetří na správných místech
I pro hledače levných mobilů má výrobce nabídku: smartphone Honor 6A je sázkou na klasiku. Velmi dobře se trefí do svých budoucích majitelů. Chtějí fotit, proto nabídne vysoké rozlišení. Neradi naopak nabíjí, proto se pod kryt dostala objemná baterie. Dual SIM řešení pak potěší každého, kdo se trápil s výběrem nejlevnějšího tarifu.
Honor příslušenství – mobil patří do pouzdra
Mobil neudržíte v bezpečí bez pouzdra a ochranného skla či fólie. Můžete zvolit jednoduchý zadní kryt nebo kvalitní kožené pouzdro, "nahý" telefon ale před škrábanci a nárazy těžko uchráníte. Výhodou originálního příslušenství Honor je přesné tvarování pro telefony stejné značky – výřezy budou pasovat na tlačítka a senzory, aniž by jakkoli klesla schopnost chránit to, co je vám (někdy) nejmilejší.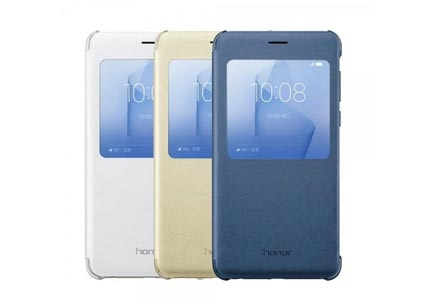 Was this information useful?
This form is for collecting Feedback Only. If you have any other inquiries, please our Customer Care team here.
Is something missing or displayed incorrectly? Let us know your suggestions so we can improve the website and customer experience.
Best Deals
1.
Mobile Phone 5,7" IPS 1440×720, processor Qualcomm Snapdragon 430 8-core, RAM 3 GB, internal memory 32 GB, Micro SD up to 256 GB, main camera 13 Mpx (f/2,2), selfie camera 8 Mpx, GPS, Glonass, LTE, Jack (3,5mm) and USB micro, fingerprint reader, dual SIM + card, unlocked, battery 3000 mAh, Android 8.0 Oreo
+ FREE Digital Subscription Týden - roční worth 900,-
2.
Mobile Phone 6,5" LTPS 2340x1080, 8-core processor, RAM 4 GB, internal memory 64 GB, Micro SD up to 400 GB, main camera 20 Mpx (f/1,8) + 20 Mpx (f/2,4), selfie camera 16 Mpx, GPS, Glonass, NFC, LTE, Jack (3,5mm) and USB micro, fingerprint reader, dual SIM + card, unlocked, quick charging, battery 3750 mAh, Android 8.1 Oreo
+ FREE Digital Subscription Týden - roční worth 900,-
3.
Mobile Phone 5,7" IPS 1440×720, processor Qualcomm Snapdragon 430 8-core, RAM 3 GB, internal memory 32 GB, Micro SD up to 256 GB, main camera 13 Mpx, selfie camera 8 Mpx, GPS, Glonass, LTE, Jack (3,5mm) and USB micro, fingerprint reader, dual SIM, unlocked, battery 3000 mAh, Android 8.0 Oreo
+ FREE Digital Subscription Týden - roční worth 900,-
Mobily Honor
Enter product name
Note (link, Part number etc.):
Check out products sorted by price starting with the lowest price in the category cheap mobily Honor