Při nákupu nového notebooku je důležité zvolit takový operační systém, který vám maximálně sedne. Každý operační systém se hodí pro jiné účely, podporuje jiné aplikace a pohybuje se v jiné cenové relaci. Pokud při pořízení notebooku váháte, s jakým operačním systémem ho zakoupit, čtěte dál.
Continue
Notebooky s Windows 10 Home
Notebooky s Windows 10 Home jsou od různých výrobců a značně se liší v konfiguraci. Některé modely se hodí pro běžné použití, některé jsou vhodné naopak pro hráče nebo profesionály. Windows 10 Home je velice intuitivní, existuje pro něj nepřeberné množství aplikací a je hlavní platformou počítačových her.
i
Jednoznačnou volbou pro osobní notebooky je Windows 10. Podpora Windows 7 ze strany Microsoftu končí v roce 2020, Windows 8 v roce 2023. Všechny nové notebooky se již dělají pouze s Windows 10, který má nejlepší zabezpečení a největší podporu aplikací.
Notebooky s Windows 10 Pro
Notebooky s Windows 10 Pro jsou vhodné zejména pro firmy. Má propracovanější zabezpečení pro korporátní prostředí, podnikové aplikace na správu účtů, umožňuje přidělování skupinových pravidel a jiné. Windows 10 Pro zahrnuje systém Windows Update pro firmy, který udržuje OS stále aktuální bez nutnosti manuálních aktualizací.
Ačkoliv si při hraní her plně vystačíte i s Windows 10 Home a Pro verze nepřináší nic nového, i přesto má přibližně pětina herních notebooků předinstalovaný právě Windows 10 Pro.
Macbooky s macOS
Macbooky jsou laptopy od společnosti Apple, pohání je vlastní operační systém macOS a dělí se do několika kategorií podle účelu využití. Vždy vás zaujme propracovaný design, tenké tělo a nízká hmotnost. Vyznačují se skvělým zabezpečením, optimalizovaným operačním systémem a spolehlivým hardwarem.
i
Výhodou Macbooků je ekosystém od Apple. Máte iPhone nebo iPad? Můžete třeba sdílet soubory mezi zařízeními napřímo bez složitého párování, sdílet uložená hesla k WiFi pro další zařízení, brát telefony a číst si zprávy z iPhonu na vašem Macbooku a mnoho dalšího.
Chromebooky
Chromebooky jsou skupinou laptopů používající operační systém Google Chrome OS. Jsou vhodné především pro kancelářské aplikace a prohlížení internetu, zvládnou však i méně náročné aplikace z Google Play. Potěší také rychlým startem, dlouhou výdrží baterie a především dostupnou cenou.
Chromebooky mají jen malé lokální úložiště, většinu dat máte k dispozici na cloudovém úložišti Google, což vyžaduje téměř neustálé připojení k internetu.
Notebooky bez OS
Notebooky bez operačního systému jsou lákavé především pro svou nižší cenu. To může být výhodné například, když již vlastníte přenosnou licenci operačního systému Windows, nebo máte v plánu používat jeden z volně šiřitelných operačních systémů.
i
Nejznámějšími volně šiřitelnými operačními systémy jsou linuxové distribuce a lze je bezplatně nainstalovat na váš notebook bez OS. Jsou však vhodné spíše pro pokročilejší uživatele, například vývojáře či IT specialisty.
Hide description
Was this information useful?
This form is for collecting Feedback Only. If you have any other inquiries, please our Customer Care team here.
Is something missing or displayed incorrectly? Let us know your suggestions so we can improve the website and customer experience.
Best Deals
1.
MacBook - Intel Core i5 1.8GHz Broadwell, 13.3" LED 1440x900, RAM 8GB, Intel HD Graphics 6000, SSD 128GB, WiFi 802.11ac, BlueTooth 4.0, Webcam, USB 3.0, 1x Thunderbolt port, Backlit keyboard, MacOS Sierra
2.
Laptop - Intel Celeron Dual Core N4000 Gemini Lake, 15.6 "LED 1366x768 antireflection, RAM 4GB DDR4, Intel UHD Graphics 600, HDD 500GB 5400 RPM, DVD, WiFi 802.11ac, Bluetooth 4.1, webcam, USB 3.1 Gen 1, HDMI, 2-cell battery, Windows 10 Home 64bit
3.
MacBook - Intel Core i5 1.6GHz Amber Lake, 13.3 "IPS LED 2560x1600, RAM 8GB LPDDR3, Intel UHD Graphics 617, SSD 128GB, WiFi 802.11ac, Bluetooth 4.2, Facetime 720p Webcam, 2x USB-C Thunderbolt 3, Touch ID, , macOS Mojave
Notebooky podle operačního systému
Computex 2019 ukázal hned několik velkých a zajímavých novinek. Patří mezi ně profesionální platforma...
Apple keynote na konferenci WWDC 2019 je za námi a s ní i představení významných novinek. A že bylo letos...
ASUS VivoBook 15 patří mezi všestranně nadané notebooky pro studenty i pracující. Nabízí moderní design s...
Novinka mezi herními notebooky ASUS ROG STRIX SCAR II nabízí komponenty vyšší třídy, skvělé chlazení...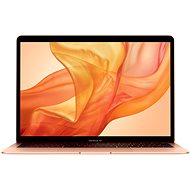 MacBook Air 13" Retina CZ Zlatý 2018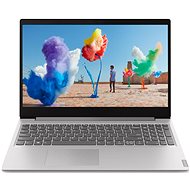 Lenovo IdeaPad S145-15IWL Grey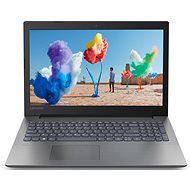 Lenovo IdeaPad 330-15IKBR Onyx Black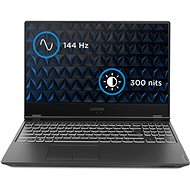 Lenovo Legion Y540-15IRH Black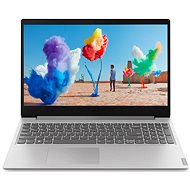 Lenovo IdeaPad S145-15AST Grey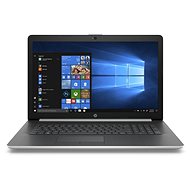 HP 17-ca1001nc Natural Silver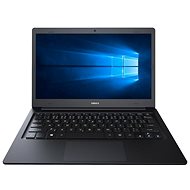 VisionBook 12Wi-64GB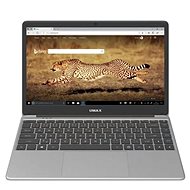 VisionBook 14We Plus
Notebooky podle operačního systému
In the category Notebooky podle operačního systému on Alza.cz, we currently have a total of 2204 products, which you can easily buy online and get quickly delivered. See all of your purchases and make orders on our easy-to-use app.
Enter product name
Note (link, Part number etc.):
Check out products sorted by price starting with the lowest price in the category cheap notebooky podle operačního systému
Check out products sorted by price starting with the highest price in the category best sellers, best notebooky podle operačního systému
You'll find products sorted by reviews starting from the highest ranked in notebooky podle operačního systému reviews