Pro kvalitní a efektivní práci je potřeba mít odpovídající kancelářské vybavení. Přiblížíme vám základní druhy kancelářských zařízení a jejich výhody a nevýhody. Co vše se vám může hodit u PC v kanceláři?
Continue
Kancelářské myši
Kancelářské myši poskytují díky ergonomické konstrukci maximální komfort při práci. Jsou k dispozici v drátovém a bezdrátovém provedení s dlouhou výdrží baterie. Kancelářské myši také vynikají příznivou cenou a kompaktním provedením.
i
Můžete vyzkoušet také vertikální myši, které nabízí přirozený způsob držení, a tím snižuje zátěž na zápěstí vedoucí ke vzniku karpálního tunelu.
Klávesnice ke každému počítači
Kancelářské klávesnice se hodí pro každodenní práci. Jsou standardně vybaveny numerickou částí a pokročilejší modely mají elegantní podsvícení, díky kterému můžete pohodlně pracovat i v přítmí i úplné tmě.
Kancelářské klávesnice lze pořídit také v provedení s mechanickými spínači, které zaručí vysokou odolnost, dlouhou životnost a maximální komfort při práci.
Počítačové sestavy do každé kanceláře
Kanceléřské PC sestavy slouží zejména pro práci s kancelářskými aplikacemi, e-mailovým klientem a internetovým prohlížečem. Sestavy pro náročné grafické aplikace, střih videa či 3D animaci jsou osazeny výkonnými grafickými kartami, silným procesorem a dostatkem paměti RAM.
Při výběru PC do kanceláře můžete nahlédnout do naší nabídky speciálně sestavených kancelářských Alza PC sestav, kde se zároveň dozvíte více o jejich výhodách.
Pracovní notebooky
Kancelářské notebooky sází na kompaktní rozměry, vysokou výdrž baterie a kvalitní komponenty s dostatkem výkonu pro práci s kancelářskými aplikacemi. Často nabízí také SSD disk pro rychlou a pohodlnou práci se soubory. Kancelářský notebook je díky menším rozměrům vhodný k přenášení.
i
Zajímavou alternativou ke kancelářským počítačům a laptopům mohou být kompaktní All–In–One počítače do kanceláře, ve kterém jsou všechny PC komponenty integrovány do monitoru. Toto řešení významně šetří místo.
Síťové prvky, bez kterých se v kanceláři neobejdete
Síťové prvky v podobě velkokapacitních serverů, výkonných routerů a praktické kabeláže jsou nepostradatelnou součástí každé dobře vybavené kanceláře. Skvěle se hodí pro připojení všech zařízení k internetu a pro vytvoření lokální sítě.
Hide description
Was this information useful?
This form is for collecting Feedback Only. If you have any other inquiries, please our Customer Care team here.
Is something missing or displayed incorrectly? Let us know your suggestions so we can improve the website and customer experience.
Best Deals
1.
Router - 802.11a/b/g/n/ac AC1200, Dual-band, 867Mbit/sec - 5GHz + 300Mbit/sec - 2.4GHz, 5x GLAN, 4x antennas, Beamforming, MU-MIMO, Access Point mode, VPN Server, IPTV support, IPv6 Ready, Tether application
2.
Laptop - Intel Core i7 8550U Kaby Lake Refresh, 15.6" LED 1920x1080 IPS anti-glare, 8GB DDR4 RAM, NVIDIA GeForce 930MX 2GB, M.2 SSD 128GB + HDD 1TB 5400rpm, WiFi 802.11ac, Bluetooth 4.2, HD webcam, C 3.1 Gen 1, USB 3.1 Gen 1, Card Reader, Fingerprint Reader, Backlit Keyboard, TPM 2.0, Windows 10 Home 64bit (3DN87ES)
+ FREE 2 Gifts worth 4 442,-
3.
Network Cable , kategorie CAT5E, UTP, RJ-45
PC do kanceláře a příslušenství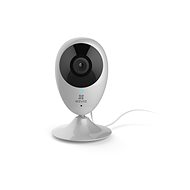 EZVIZ Mini O (C2C) 720p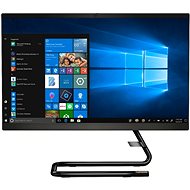 Lenovo A340-22IWL Touch Black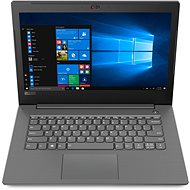 Lenovo V330-14IKB Iron Grey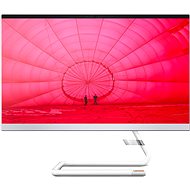 Lenovo A340-22IWL White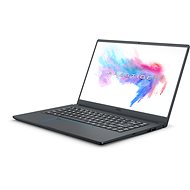 MSI PS63 Modern 8SC-023CZ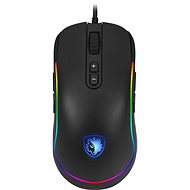 Sades Revoler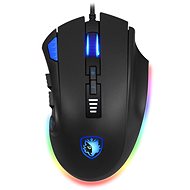 Sades Ax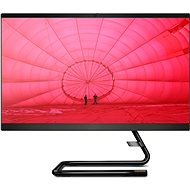 Lenovo A340-22IWL Black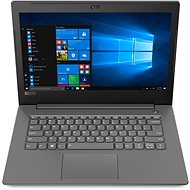 Lenovo V330-14IKB Iron Grey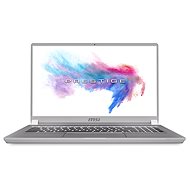 MSI P75 Creator 9SE-492
PC do kanceláře a příslušenství
In the category PC do kanceláře a příslušenství on Alza.cz, we currently have a total of 4095 products, which you can easily buy online and get quickly delivered. See all of your purchases and make orders on our easy-to-use app.
Enter product name
Note (link, Part number etc.):