Party speakers are designed for indoor and outdoor parties. Compared to mobile phone speakers, they offer higher performance, microphone inputs, wheels and handles for easy portability and often increased durability. How to choose a party speaker? Read on.
Continue
Party Speakers—Pros and Cons
Party speakers have some advantages and some disadvantages compared to traditional portable speakers.
High performance.
More durable construction.
Great sound system for any celebration.
Mostly large size and weight.
What Type of Party Speaker Should I Get?
Party speakers can be divided into two groups according to their dimensions.
Handheld party speakers are lightweight and easy to carry, usually thanks to a handle.
Stationary party speakers take up more space and often have wheels to help you move them around.

Handheld party speaker

Stationary party speaker
Party Speakers—Important Parameters
When choosing a party speaker, we recommend choosing according to the following aspects.
Party Speaker—Frequency Range
Frequency range affects sound quality. You don't have to worry too much about the maximum value—a party speaker up to 17000Hz is usually enough. Only a small number of people can tell the difference between the higher values. The minimum value determines the low tones, so if you love deep bass, we recommend 50Hz party speakers 50Hz.
Party Speaker—Power
Power is measured in Watts in the RMS standard (maximum long-term power). This is the maximum power a party speaker can handle over the long term without damage. In general, higher values increase the quality of the music and allow listening at higher volumes.
Party speakers up to 50W are sufficient for indoor sound systems and smaller parties.
Party speakers up to 150W are designed for large indoor and medium-sized outdoor parties.
Party Speakers above 150W are suitable for large indoor and outdoor parties.
You don't have to overdo it with power—it's unlikely you'll ever need a 1000-watt party speaker.
Party Speaker—Sensitivity
Sensitivity (dB/mW) is defined by the volume that a party speaker produces at a distance of 1 m using 1W. It affects volume and efficiency—the higher the sensitivity, the more efficient the speaker. A party speaker with a sensitivity of 93dB/mW plays at 93dB at a distance of 1m using 1W of power.
Party Speaker—Connectivity
You can connect your party speaker according to your preferred listening method.
Use USB to play music from USB flash drives.
SD slots allow easy music playback from SD cards.
Bluetooth is designed to connect smart devices wirelessly.
A 3.5mm jack is widely used for connecting phones and MP3 players.
A 6.3mm jack is a slightly wider type used for connecting musical instruments.
RCA/Cinch is a popular connector for gamers and DJ equipment.
XLR is most often used to connect microphones for karaoke or speeches.
A CD drive allows you to play compact discs without having to plug in a player.
Digital connectors are less common but ensure high-quality data transmission.
Party Speakers—Get a Decent Battery or Go to Bed Early
The best party speaker will keep the music pumping into the small hours. If you get a party speaker with insufficient capacity, running out of power when things have just got going is likely to ruin everyone's night. Make sure to get a party speaker with enough capacity to play all night. Capacity is normally given in milliamp-hours (mAh), but some manufacturers make it easier and give you an approximate value in hours.
i
Not all party speakers need to be charged. Some plug directly into the mains.
Party Speaker—Features
A party speaker can offer many different features to make listening to music better and easier.
A microphone can turn your party into a karaoke night.
A remote allows easy control even from longer distances.
Light effects brighten up any celebration and provide the perfect atmosphere.
NFC connects smart devices wirelessly.
A display shows current information about the song being played and settings.
Bass boost enhances low frequencies to achieve stronger bass.
Voice Assistant support makes it easy to control your music with voice commands.
IP rating indicates the dust and water resistance of the party speaker.
An equaliser (EQ) adjusts treble, midrange and bass.
A party speaker with a radio can play your favourite radio stations in addition to your own music.
Don't know where to get a cheap party speaker? Head to our bazaar and check out our discounted merchandise.
Hide description
Was this information useful?
This form is used only for evaluating the information in the description above.
If you have any question about our products, services, transport or any other request, please contact our customer support.
What should be improved? Is anything missing here? Is anything wrong? Share it with us.
Best Sellers
1.
Bluetooth Speaker - active, with power performance of 160W, frequency range from 45 Hz to 20000 Hz, 3,5mm jack, Bluetooth 5.1, microphone, USB flash playback, USB charging, IPX4 protection level, control via device with iOS or Android, battery life of 12 hr(s)
2.
Bluetooth Speaker - active, with power performance of 800W, frequency range from 35 Hz to 20000 Hz, 3,5mm jack, Bluetooth 5.1, microphone, USB flash playback, USB charging, IPX4 protection level, control via device with iOS or Android
3.
Bluetooth Speaker - active, with power performance of 80W, frequency range from 50 Hz to 20000 Hz, 3,5mm jack, Bluetooth 5.1, IPx7 protection level, display, battery life of 24 hr(s)
Buy selected Sony products and as a gift you will receive a voucher for a 15% discount on one of the selected...
Are you looking for a wireless speaker that has a great price vs performance ratio? Check out the AlzaPower...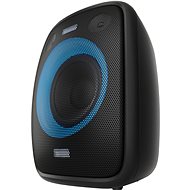 Niceboy PARTY Boy II 100W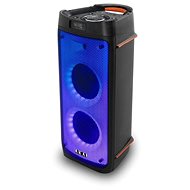 AKAI Party box 810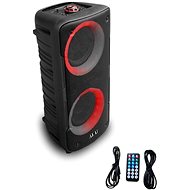 AKAI ABTS-TK19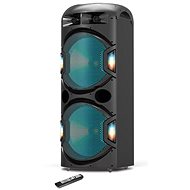 AKAI DJ-Y5L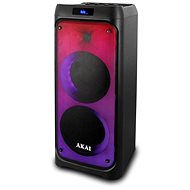 AKAI Party speaker 260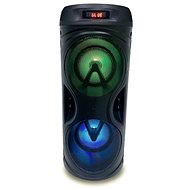 AKAI ABTS-530BT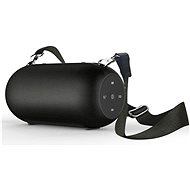 Orava Crater 12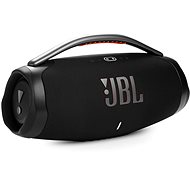 JBL Boombox 3 black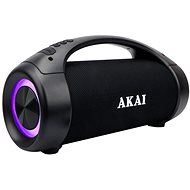 AKAI ABTS-55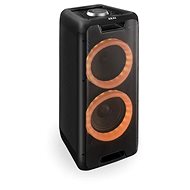 AKAI DJ-880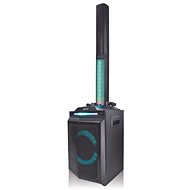 AKAI DJ-120J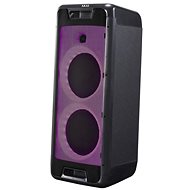 AKAI Party box 800
Party Speakers
In the category Party Speakers on Alza.cz, we currently have a total of 181 products, which you can easily buy online and get quickly delivered. See all of your purchases and make orders on our easy-to-use app.
Check out products sorted by price starting with the lowest price in the category cheap party Speakers
Find products sorted from the most expensive to the cheapest in the category most expensive party Speakers
Check out products sorted by price starting with the highest price in the category best sellers, best party Speakers
You'll find products sorted by reviews starting from the highest ranked in party Speakers reviews