Choosing projectors according to their resolution will help make your choice much more straightforward. Each resolution category is suitable for something a little different, and they also give you a pretty good idea of how much space you'll need. Read on for advice on which resolution is best for your intended projector use.
Continue
Why Choose Projectors by Resolution?
We probably don't need to explain that you should choose projectors based on the resolution for maximum image quality. However, it also affects other parameters, such as the projection distance. If you plan to have the projector just two metres from the screen, you might be okay with HD resolution. However, at a greater distance, you will see the individual pixels.
If you're looking for a TV projector, Full HD is by far the most popular choice. Most TV stations nowadays broadcast in this exact resolution. But if you often watch movies on a Blu-ray system, even Cheap 4K Projectors will be appropriate as a home theatre.
Projectors are Divided into Three Categories According to Resolution
Whether you're looking for a cheap projector for movies or you're looking for the ultimate projector in quality, you're sure to find one in our range.
HD projectors are ideal for projecting photos and presentations, for example. You'll also appreciate its lower purchase price.
Full HD projectors are the perfect choice for outdoor movie nights and game sessions from the comfort of your sofa.
4K projectors boast superior image quality for the discerning viewer. 4K projectors are therefore the best choice in home cinemas.
Hide description
Was this information useful?
This form is used only for evaluating the information in the description above.
If you have any question about our products, services, transport or any other request, please contact our customer support.
What should be improved? Is anything missing here? Is anything wrong? Share it with us.
Best Sellers
1.

Projector LCD LED, HD Ready, native resolution 1280 × 720, 16:9, brightness 137 ANSI lm, contrast 400:1, HDMI 1,4, speakers
2.

Projector DLP LED, Full HD, native resolution 1920 × 1080, 16:9, 3D, brightness 2200 ANSI lm, HDMI 2,0, LAN, Android
3.

Projector DLP lamp, Full HD, native resolution 1920 × 1080, 16:9, brightness 3600 ANSI lm, contrast 30000:1, HDMI 1,4, speakers
Projectors Sorted by Resolution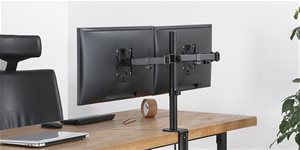 monitors
Jak vybrat držák pro monitor?
Zařizujete si pracovnu nebo herní doupě? Držáky pro monitory by v žádném lepším počítačovém prostoru rozhodně neměly chybět. Pokud se ztrácíte v řadě kategorií, typů konstrukcí a dalších parametrech, zkuste našeho průvodce výběrem. Vše vám podrobně vysvětlíme a poradíme...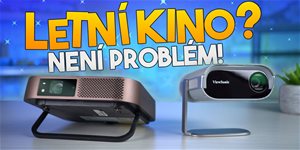 Hledáte cestovní projektor s integrovanou baterií? Pak jste ho právě v podobě ViewSonic M1 Pro našli! Má skvělé funkce a překvapivě snadné ovládání. A pokud naopak budete filmy sledovat primárně v obýváku, tak se mrkněte na Full HD projektor ViewSonic M2. A mimochodem,...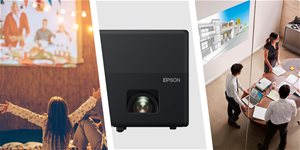 Epson has recently launched several new projectors. These include the compact EF-11 and EF-12 laser models, one feature-packed office model, and an unorthodox model that lets you project movies supersized to 10m. What makes these new products so promising?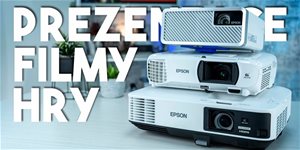 projectors
How to choose a projector
Do you want a projector for watching movies and playing games or for presenting in a conference room? What do luminosity, resolution, and other tech specs actually mean? In this article, we'll advise you on how to properly select a projector that's right for...
Projectors Sorted by Resolution
In the category Projectors Sorted by Resolution on Alza.cz, we currently have a total of 308 products, which you can easily buy online and get quickly delivered. See all of your purchases and make orders on our easy-to-use app.
Check out products sorted by price starting with the lowest price in the category cheap projectors Sorted by Resolution
Check out products sorted by price starting with the highest price in the category best sellers, best projectors Sorted by Resolution
You'll find products sorted by reviews starting from the highest ranked in projectors Sorted by Resolution reviews