Retro lednice plní mimo praktickou funkci i tu estetickou. Svým designem a barevným zpracováním připomíná lednice retro časy, takže vynikne v každé kuchyni. Ochuzena však není ani o funkce, díky kterým zůstávají potraviny déle čerstvé. Co mohou retro ledničky nabídnout?
Continue
Typy retro ledničky
Retro ledničky jsou k dispozici v několika zpracováních, aby se daly jednoduše zakomponovat do menších i větších domácností.
Retro ledničky jsou typické kulatými rohy, barvami i výraznými madly. Při výběru však doporučujeme postupovat stejně, jako při výběru klasické lednice a zaměřit se především na technické parametry.
Myslete na užitný objem retro lednice
Retro chladnička by měla mít kapacitu odpovídající počtu členů v domácnosti. Zaplněná by však měla být ideálně ze 70 %, aby byly všechny potraviny správně ochlazeny a nedocházelo k vyšší spotřebě.
Na jednoho člena v domácnosti připadá cca 70 litrů v chladící části a 25 litrů v mrazícím prostoru.
Čtyřčlenná rodina by měla výběr retro lednice zúžit na užitný objem okolo 180-240 litrů.
Energetická náročnost retro ledničky
U retro lednice se neustálý provoz odráží především na spotřebě energie, kterou však můžete ovlivnit výběrem spotřebiče v úsporné energetické třídě A, s kategoriemi A+++, A++ a A+. Větší počet znamének plus znamená menší spotřebu. Jaké jsou orientační denní a roční náklady jednotlivých kategorií?
| Energetická třída | Roční spotřeba v kWh | Náklady v Kč/den | Náklady v Kč/rok |
| --- | --- | --- | --- |
| A+++ | 161 | 2,12 | 774 |
| A++ | 220 | 2,90 | 1059 |
| A+ | 275 | 3,62 | 1321 |
i
Počítáno s cenou 4,80 Kč/kWh. Spotřeba energie se odvozuje od provozu za ideálních podmínek a ovlivňuje ji typ chlazení, velikost užitného objemu a další parametry.
Hlučnost je u retro lednice také podstatná
Retro ledničky jsou v provozu neustále, proto můžete vnímat i jejich hlučnost. Z toho důvodu při výběru zkontrolujte míru hluku, aby spotřebič působil co nejméně rušivým dojmem.
Hlučnost se pohybuje v rozmezí 40–45 dB. Hlasitosti běžného hovoru zhruba odpovídá hodnota 45 dB.
I nepatrný rozdíl může být rozpoznatelný, proto si dopředu promyslete umístění spotřebiče.
Přehled důležitých parametrů retro lednice najdete na energetickém štítku. Informuje jako o roční spotřebě a energetické třídě, tak i hlučnosti či kapacitě.
Bez mrazicí kapacity se u retro ledničky neobejdete
V případě retro lednice s mrazákem zkontrolujte údaje o mrazicím výkonu a výkonu mrazení, které určují kvalitu a schopnost zamražení nových potravin.
Mrazicí výkon informuje, kolik kilogramů nových potravin zvládne mrazák zamrazit za 24 hodin. Hodnoty se pohybují okolo 2–24 kg v závislosti na velikosti mrazáku.
Výkon mrazení udává, jak silně budou nově vložené potraviny zamraženy a k jak dlouhému skladování jsou vhodné. Intenzitu zamražení poznáte podle počtu hvězdiček.
i
U kombinované retro lednice se setkáte také s pojmem akumulační doba. Udává, jak dlouho uvnitř vydrží zamražené potraviny v případě výpadku proudu.
Retro chladnička nabízí i další funkce
Aby byl provoz retro lednice co nejefektivnější, jsou samozřejmostí i doplňkové funkce, které se postarají o co nejdéle trvající čerstvost potravin, pohlcují pachy a zabraňují vzniku bakterií.
Ionizátor neutralizuje veškeré pachy a stará se o eliminaci bakterií a plísní.
Nulová zóna je speciální prostor, ve kterém si regulujete teplotu i vlhkost. Tím vytváříte ideální prostředí pro skladování ovoce, zeleniny a sýrů.
Super mrazení a chlazení prudkým a krátkým snížením teploty na 2 °C zabrání zahřátí potravin při delší prodlevě při otevření retro ledničky.
AdaptTech má schopnost analyzovat způsob používání retro lednice a tím přizpůsobí zvýšení či snížení teploty pro udržení její stability během doby, kdy je spotřebič otevřen.
NoFrost neboli samoodmrazování rovnoměrně rozloží chladný vzduch, takže nevzniká námraza jak na stěnách, tak na potravinách a odpadá potřeba manuálního odmrazování.
Při výběru nezapomeňte na správný směr otevírání dveří. V nabídce najdete modely s panty na levé nebo pravé straně.
Hide description
Was this information useful?
This form is for collecting Feedback Only. If you have any other inquiries, please our Customer Care team here.
Is something missing or displayed incorrectly? Let us know your suggestions so we can improve the website and customer experience.
Best Deals
1.
Refrigerators with a freezer 144cm, A ++, volume 164 / 44l, 40dB, handle, freezing power 2.5kg / 24h, LED lighting, colour: beige
2.
Refrigerators with a freezer retro, 144, A ++, volume 164 / 44l, noise 40dB, metal handle, blue, VxŠ 144x55cm
3.
Refrigerators with a freezer Combined, A ++, height 194 cm, volume refrigerator / freezer 227/95 liters, 40 db noise, DynamiCooling, IonAir, AdaptTech, XXL Box drawer space, LED lighting from the ceiling, color: champagne
Retro ledničky
Velké bílé spotřebiče od AEG/Electrolux nabízí spoustu zajímavých funkcí, kterými vám šetří čas. Ten pak...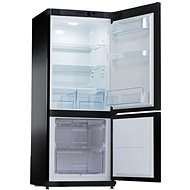 SNAIGE RF27SM P1JJ22
SNAIGE RF56SG Z5JJ27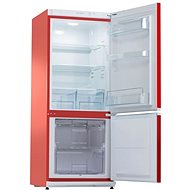 SNAIGE RF27SM P1RA22
Retro ledničky
In the category Retro ledničky on Alza.cz, we currently have a total of 37 products, which you can easily buy online and get quickly delivered. See all of your purchases and make orders on our easy-to-use app.
Enter product name
Note (link, Part number etc.):
Check out products sorted by price starting with the lowest price in the category cheap retro ledničky
Check out products sorted by price starting with the highest price in the category best sellers, best retro ledničky
You'll find products sorted by reviews starting from the highest ranked in retro ledničky reviews