Do kategorie síťové prvky spadají veškerá zařízení, která se podílí na tvorbě nejen internetového připojení. Kromě standardních prvků, jako je router, switch nebo ethernetový kabel, zde najdete také třeba síťová úložiště NAS, LTE modemy a řadu dalších zařízení.
Continue
Rozdělení síťových prvků
Drátové – klasické připojení pomocí ethernetových kabelů, které zajišťuje spolehlivý přenos síťového signálu vysokými rychlostmi. Bez posilování signálu jsou kabely schopny vést signál na vzdálenost 100 metrů, aniž by se dostavilo snížení kvality přenosu. V závislosti na použitém standardu dnes kolem sebe můžeme vídat rychlosti až 10 Gb/s.
Bezdrátové – bezdrátový přenos nepotřebuje ke spojení dvou bodů kabely. Namísto nich totiž využívá přenos vzduchem na dvou základních frekvenčních pásmech. Záleží samozřejmě na konkrétní aplikaci, obecně však můžeme tvrdit, že bezdrátové sítě nejsou tak spolehlivé jako ty drátové, mohou totiž podléhat rušení a okolní prostředí může mít zásadní vliv na kvalitu přenosu. Na druhou stranu netřeba dělat jakékoliv stavební úpravy a mobilita všech zařízení není v okruhu dosahu signálu nijak omezena.
Pásmo 2,4 GHz – starší a také pomalejší pásmo WiFi přenosu, využívající pouze 13 kanálů, v důsledku čehož může dojít ke snadnému rušení zejména v hustě obydlených oblastech.
| | |
| --- | --- |
| Standard IEEE | Rychlost v pásmu 2,4 GHz |
| 802.11 | 2 Mb/s |
| 802.11b | 11 Mb/s |
| 802.11g | 54 Mb/s |
| 802.11n | 600 Mb/s |
Pásmo 5 Ghz – je modernější variantou zajišťující vyšší přenosové rychlosti a vetší množství kanálů. Tím je sníženo riziko vzájemného rušení více sítí. Toto pásmo však disponuje nižším dosahem než 2,4 GHz a fyzické překážky mají větší vliv na kvalitu přenosu společně s jeho rychlostí.
| | |
| --- | --- |
| Standard IEEE | Rychlost v pásmu 5 GHz |
| 802.11a | 54 Mb/s |
| 802.11n | 600 Mb/s |
| 802.11ac | 1800 Mb/s |
| 802.11ad | 7000 Mb/s |
Existuje také další způsob, kterým výrobci své modely označují.
| | |
| --- | --- |
| Značení | Rychlost |
| AC600 | 433 Mb/s |
| AC750 | 433 Mb/s |
| AC1200 | 867 Mb/s |
| AC1300 | 867 Mb/s |
| AC1450 | 975 Mb/s |
| AC1600 | 1300 Mb/s |
| AC1750 | 1300 Mb/s |
| AC1900 | 1300 Mb/s |
| AC2350 | 1733 Mb/s |
| AC3200 | 2600 Mb/s |
Druhy síťových prvků
Každý ze síťových prvků má v síti jiné místo a plní jinou funkci. Co který prvek dělá, vám níže vysvětlíme.
WiFi routery a AP
WiFi router – jako WiFi router označujeme ucelená řešení strající se o chod domácí sítě. Obvykle v domácím WiFi routeru najdeme kromě routovací funkce také DHCP server, Firewall, NAT a také switch. Kromě bezdrátového výstupu obsahuje také konektory RJ-45.
AP – neboli Access Point je síťové zařízení, jehož úkolem je transformovat drátovou síťovou komunikaci v bezdrátovou. Zejdnodušeně to znamená, že pokud připojíte místo počítače na konec síťového kabelu AP, vytvoří vám WiFi síť.
3G/LTE modemy
3G/LTE modemy připojují bezdrátovou lokální síť pomocí mobilních dat. Vložíte do nich SIM kartu, stejně jako do telefonu, datové připojení však bude dostupné pro všechna zařízení v dosahu. LTE modem je vlastně velmi sofistikovaný mobilní hotspot, který zároveň obsahuje funkce domácího WiFi routeru.
ADSL a VDSL
S okolním světem ADSL a VDSL modemy propojují lokální síť pomocí telefonního vedení. To je v České Republice již silně zavedené, a proto je skrze DSL připojena velká část domácností. ADSL a VDSL modemy jsou často zároveň taktéž domácími WiFi routery.
ADSL je připojení nesymetrické, rychlost stahování je vyšší než rychlost nahrávání.
VDSL naopak umožňuje symetrické připojení s rovným uploadem i downloadem a je schopno vyšších přenosových rychlosti než ADSL.
NAS – chytrá síťová úložiště
Jako NAS (Network Attached Storage) označujeme síťová úložiště připojitelná do místní sítě. Mají tedy funkci jakéhosi serveru, který se nemusí omezovat na úschovu dat, nýbrž může fungovat také například jako server webový.
Antény
WiFi antény mají funkci, která se nijak výrazně neliší od funkce jiných antén. Jejím úkolem je šířit WiFi signál. Nejtypičtější antény se připojují pomocí konektoru SMA, exituje ale také řada dalších řešení, například pro příjem signálu od poskytovatele. Do kategorie antén částečně spadají také přístupové body AP.
IP kamery
IP kamery jsou především zabezpečovacím síťovým prvkem. Umožňují sledování v reálném čase i odesílání záznamu na vzdálené úložiště. Jedná se o spolehlivé řešení při monitorování osobních či firemních prostor a majetku. IP kamery mohou obsahovat také přídavné senzory.
Monitorovací systémy
Kategorie monitorovací systémy obsahuje různá zařízení, především ale ucelené kamerové systémy se síťovými rekordéry.
Síťové karty
Síťové karty reprezentují koncová zařízení v lokální síti, čili počítače. Do této kategorie nespadají jen interní karty, nýbrž také externí WiFi adaptéry, díky kterým můžete zpracovávat WiFi signál zařízeními, která tomu nemají dedikovány interní komponenty, například desktopovými počítači.
Switche, routery a firewally
V kategorii switche, routery a firewally najdete především velmi úzce specializované síťové prvky, které mají místo především ve složitějších síťových strukturách.
Switch - switch je prvek, který má za úkol spojovat počítače a další koncová zařízení v lokální síti.
Router - router dohromady spojuje více lokálních sítí a zajišťuje mezi nimi komunikaci.
Firewall - firewall definuje pravidla komunikace mezi sítěmi, čímž ji nízkoúrovňově zabezpečuje.
VoIP
VoIP (Voice over Internet Protocol) neboli technologie IP telefonů umožňuje telefonní přenos skrze internetovou síť.
Printservery
Použití printserveru je jednoduchý způsob, jak k počítačové síti připojit tiskárnu, která sama síťovou funkcí nedisponuje.
Rozvaděče
Rozvaděče jsou skříně na síťové prvky. Obvykle ctí standardizovaný systém rack a umožňují usazení několika switchů, routerů nebo firewallů, které rozměrově odpovídají.
Příslušenství
V příslušenství najdete především síťové kabely, ale také PoE (Power over Ethernet) moduly nebo media konvertory.
Hide description
Was this information useful?
This form is for collecting Feedback Only. If you have any other inquiries, please our Customer Care team here.
Is something missing or displayed incorrectly? Let us know your suggestions so we can improve the website and customer experience.
Síťové prvky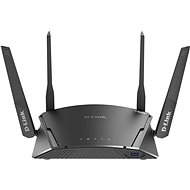 D-LINK DIR-1960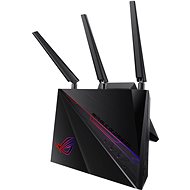 Asus GT-AC2900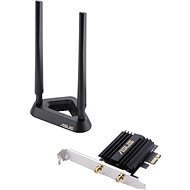 Asus PCE-AX58BT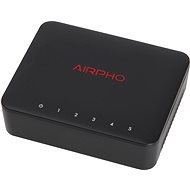 AIRPHO AR-FS105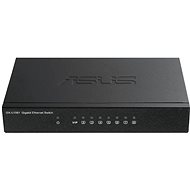 Asus GX-U1081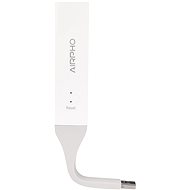 AIRPHO AR-E210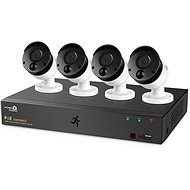 iGET HOMEGUARD HGNVK85304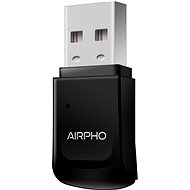 AIRPHO AR-A200
TP-Link Deco E3 (2-pack)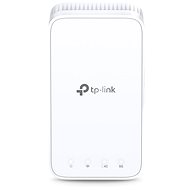 TP-Link Deco M3W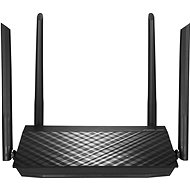 Asus RT-AC59U
Síťové prvky
In the category Síťové prvky on Alza.cz, we currently have a total of 1713 products, which you can easily buy online and get quickly delivered. See all of your purchases and make orders on our easy-to-use app.
Enter product name
Note (link, Part number etc.):
Check out products sorted by price starting with the lowest price in the category cheap síťové prvky
Check out products sorted by price starting with the highest price in the category best sellers, best síťové prvky
You'll find products sorted by reviews starting from the highest ranked in síťové prvky reviews