Slevová hlídka
Každý den. Jiná hodina. Jiné zboží.
Stáhni si naši aplikaci a hledej ty nejlepší slevy.
Jak to funguje?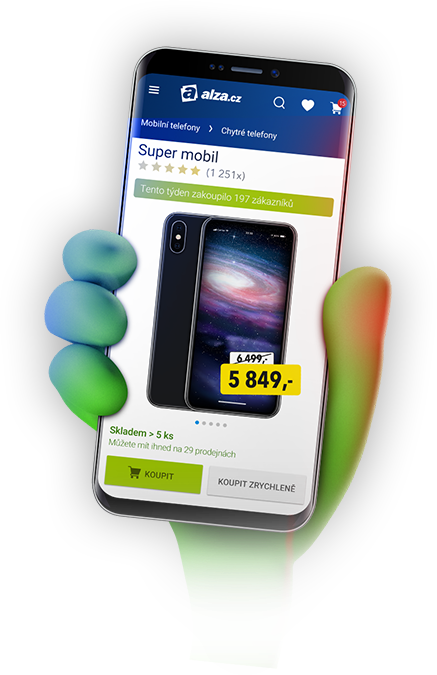 Jak to funguje?
V aplikaci se přihlas

Po přihlášení se přes zelený pruh na úvodní obrazovce dostaneš k aktuální slevě.

Sleduj super slevy

Každý den najdeš v aplikaci slevový kód na jiné zboží.
Pozor, kód platí jen v aplikaci!

Použij kód a opakuj denně celé září

Zboží i výše slevy se každý den mění, tak si nenech utéct super nabídku!
Kompletní podmínky akce
Jak na aplikaci?
Aplikace Alza.cz funguje na systémech Android a iOS. Aktuální verzi, kterou pro využití slev potřebuješ, najdeš na Google Play a App Store.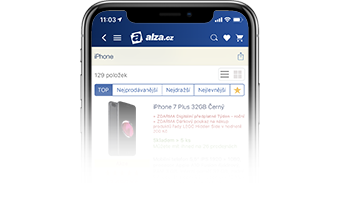 Co můžeš získat?
Třeba 30 % na kompletní segment hraček, 20 % na všechny televize nebo až 30 % na Apple produkty.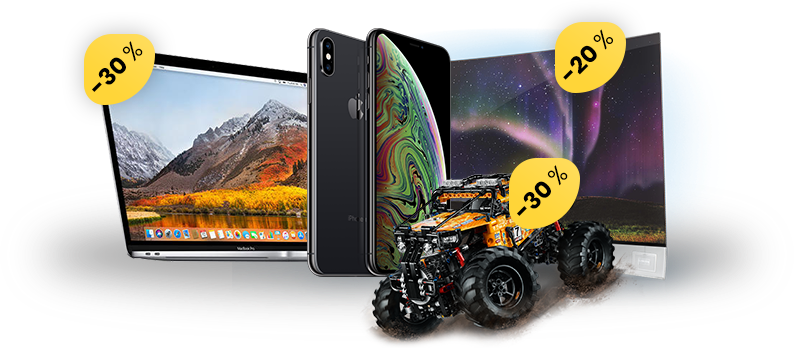 Podělte se s přáteli
Zaujala tě nabídka? Tak si ji nenechávej pro sebe a hned ji pošli všem lidem, co znáš! A klidně i těm cizím.