Kategorie Smartsport zahrnuje elektromotorem vybavená vozítka všech tvarů a druhů a další chytré sportovní náčiní. Elektromotory a čidla sice mohou sportovní aktivity usnadnit, ovšem pokud si chcete dát pořádně "dát do těla", lze to i s elektromotorem v zádech.
Continue
Hoverboardy (jednokolky a dvoukolky)
Hoverboardy, jinak také gyroboardy, gyrowheely nebo česky kolonožky, jsou balanční vozítka pro osobní přepravu. Díky propracovanému stabilizačnímu systému ke svému ovládání nepotřebují řídítka – ovládají se nakláněním celého těla. Existují dva základní typy, a to dvoukolové a jednokolové gyroboardy. Specifickým druhem jsou pak segwaye, což jsou vlastně výkonnější dvoukolky vybavené řídicí tyčí.
Dvoukolové gyroboardy - jejich hlavní výhodou je snadné ovládání, které si každý osvojí během několika minut. Kromě standardních gyroboardů pro provoz na upravených komunikacích existují také offroard modely, které můžete vzít do náročnějšího terénu.
Jednokolové gyroboardy - ve srovnání s klasickými dvoukolkami jsou náročnější na počáteční osvojení, odměnou je však lepší zážitek z jízdy, větší obratnost, integrované odpružení a vyšší rychlostí.
Segwaye - fungují na stejném principu jako klasické gyroboardy, ovšem oproti nim jsou robustnější a disponují středovou řídící tyčí pro lepší stabilitu. Pyšní se vyšším výkonem a kapacitou baterie.
Elektroboardy
Elektroboard vypadá na první pohled jako obyčejný skateboard, jak ale již název napovídá, je taktéž vybaven elektromotorem s akumulátorem, který vás zvládne dopravovat po městě i mimo něj rychlostí až 25 km/h, s úžasným dojezdem až 30 km.
Elektrokola
Dnes jíž poměrně rozšířený fenomén kol s elektrickým motorem, který doplňuje lidskou sílu, ušetří námahu nejen při šlapání do kopců, ale dokáže zastat šlapání úplně. Elektrokola jsou vyráběna v mnoha variantách, od horských až po městská kola a liší se dojezdem na plně nabitou baterii.
Elektrické koloběžky
Elektrické koloběžky jsou obdobou elektrokol, avšak jsou značně skladnější. Rychlost je ovládána, stejně jako brzda, pohybem páčky na rukojeti.
Chytré rakety
Díky chytrým tenisovým raketám si může každý hráč dopřát jedinečný herní zážitek, postavený na sebezlepšování a překonávání vlastních rekordů s možností sdílení těchto úspěchů s ostatními hráči - to vše díky průlomové aplikaci Babolat Play, která za pomoci synchronizace se smartphonem, tabletem nebo počítačem umožňuje detailně sledovat a vyhodnocovat každý aspekt hry.
Chytrá švihadla
SmartRope, chytrá švihadla s propracovaným designem zaznamenávají počet přeskoků, spálené kalorie a čas tréninku. Tyto informace vám navíc při každém otočení švihadla vykreslí před očima díky 23 LED integrovaným v lanu.
SmartFishing
Dokonce i rybáři se v dnešní době mohou spolehnout na chytré pomocníky, třeba sonar vybavený WiFi a GPS nebo smart hlásiče s podporou Bluetooth.
Hide description
Was this information useful?
This form is for collecting Feedback Only. If you have any other inquiries, please our Customer Care team here.
Is something missing or displayed incorrectly? Let us know your suggestions so we can improve the website and customer experience.
Best Deals
1.
Electric scooter - max speed 25km/h, engine 250W, range 30km, weight 12.5 kg
2.
Electric scooter - max speed 25km/h, engine 250W, range 30km, weight 12.5kg
3.
Hoverboard - range per charge up to 20km, speed 16km/h, power: 350W, maximum load 120kg, special feature: bag
SmartSport
Sigma ROX 12.0 je cyklonavigace pro všechny cyklisty. Ať už jezdíte radši po asfaltových cestách, nebo...
Cyklisté, kteří musí k přepravě stále využívat silnice s často hustou dopravou, jistě uvítají...
Zájem o elektromobily a hybridní auta v evropských zemích vytrvale roste. Jsou šetrné k životnímu...
Internet věcí propojuje různá zařízení mezi sebou a přináší nové možnosti interakce. Jaké to má pro...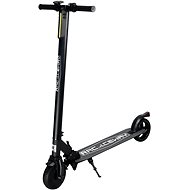 Racceway Street black and white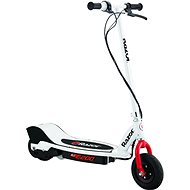 Razor E200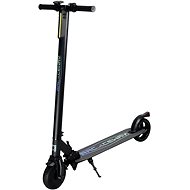 Racceway Street black-blue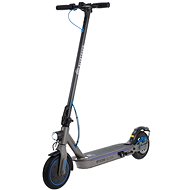 Bluetouch BTX250 stříbrná
Racceway Street black-red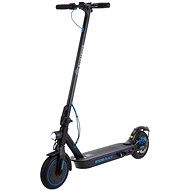 Bluetouch BTX250 černá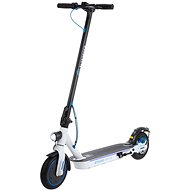 Bluetouch BTX250 bílá
SmartSport
In the category SmartSport on Alza.cz, we currently have a total of 239 products, which you can easily buy online and get quickly delivered. See all of your purchases and make orders on our easy-to-use app.
Enter product name
Note (link, Part number etc.):