Elektromotorem vybavená vozítka slouží k přepravě po městě i jízdě v terénu (záleží na konkrétním typu). Jaké existují základní typy elektrovozítek a jaké jsou mezi nimi rozdíly? Poradíme vám.
Continue
Hoverboardy
Hoverboardy, gyroboardy, gyrowheely, nebo česky kolonožky jsou balanční vozítka pro osobní přepravu. Ovládají se náklonem těla. Jejich maximální rychlost se pohybuje v rozmezí 10-20 km/h. Výhodou hoverboardů je snadné, intuitivní ovládání, které si během chvíle osvojí každý, i když to tak při prvním vyzkoušení nevypadá.
Hoverboardy bez středové tyče (klasické) jsou levnější, lehčí (10-12 kg) a mají kratší dojezd (15-20 km).
Segwaye neboli hoverboardy se středovou tyčí mají delší dojezd (30-60 km), kvůli vyšší kapacitě baterie se však déle nabíjí. Bývají dražší a těžší (15-35 kg).
Jednokolky
Jednokolky fungují na stejném principu jako hoverboardy až na to, že mají kolo pouze jedno. Ve srovnání s nimi jsou obratnější, mají integrované odpružení a mohou dosahovat vyšších rychlostí (až 25 km/h) a dojezdových vzdáleností (až 35 km/h). Jsou ale náročnější na stabilitu.
Elektroboardy
Elektroboard vypadá na první pohled jako obyčejný longboard, je ale vybavený elektromotorem. Jezdí rychlostí až 25 km/h a má dojezd až 30 km. Kolečka jsou dostatečně velká pro zvládnutí výmolů do 2 cm.
Elektrické koloběžky
Elektrické koloběžky jsou poháněné elektromotorem. Ovládání rychlosti se přitom podobá ovládání na motocyklu. Většina modelů nepojede zcela bez vaší asistence. Je třeba se nejprve párkrát odrazit a poté to za vás převezme elektromotor. Na elektrické koloběžce samozřejmě můžete jezdit i bez pomoci motoru. Jízda však bude kvůli odporu elektromotoru o něco těžší než na klasické koloběžce.
Elektrokola
U elektrokol motor nahrazuje nebo doplňuje lidskou sílu a ušetří tak námahu nejen při šlapání do kopců. Vyrábí se, stejně jako klasická kola, ve variantách do terénu, města, na cyklostezky, dokonce i skládačky do MHD.
Hide description
Was this information useful?
This form is for collecting Feedback Only. If you have any other inquiries, please our Customer Care team here.
Is something missing or displayed incorrectly? Let us know your suggestions so we can improve the website and customer experience.
Best Deals
1.
Electric scooter with range up to 45km, power 600W, max speed 25km / h, load capacity up to 100kg, LED handlebar display, dual brake system, LED lights, projection with Mi Home
2.
Electric scooter - max speed 25km/h, engine 250W, range 30km, weight 12.5 kg
3.
Electric scooter - maximum speed 45km / h, engine 500W, range 60km, weight 18.5kg, battery capacity 21Ah
Elektrovozítka
Moderní chytré technologie se rychle vyvíjejí a přinášejí nové způsoby využití. Tentokrát pro vás máme...
Elektrické koloběžky City Boss představují moderní způsob cestování po městě. Jsou pohodlné, rychlé a...
Plánujete pořízení elektroskútru, nebo jste se právě stali hrdými majiteli ekologického dvoukolého vozidla?...
Na elektřinu dnes funguje už skoro všechno. Elektromobily, elektrokola, hoverboardy, to vše už si razí...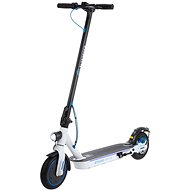 Bluetouch BTX250 bílá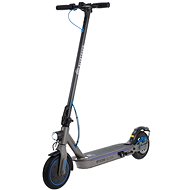 Bluetouch BTX250 stříbrná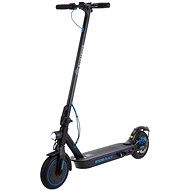 Bluetouch BTX250 černá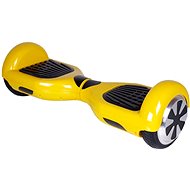 Urbanstar GyroBoard B65 YELLOW
Elektrovozítka
In the category Elektrovozítka on Alza.cz, we currently have a total of 231 products, which you can easily buy online and get quickly delivered. See all of your purchases and make orders on our easy-to-use app.
Enter product name
Note (link, Part number etc.):