When choosing ice skates, the most important parameters are their size, designation, and type. Other important properties are the amount of padding and the type of straps.
Continue
Size
When measuring your feet for the skates, wear socks swith the same thickness as the socks you are planning to wear when skating.
Designation
Men's skates tend to have a stiffer frame, rounded blades, and the so-called hollow (groove), which reduces friction and boosts the skater's speed. These properties improve manoeuvrability and are typical for hockey skates as well.
Women's skates are often equipped with a blade with the toe picks at the end. The primary purpose of the toe picks is to enable jumps and other complicated manoeuvres. The other end of the blade is straight, which improves the overall stability.
Men's
Women's
Type
Hockey - are more robust and have less padding. Have good maneuverability but are not particularly suitable for long recreational skating .
Recreational - more comfortable, have more padding, and are suitable for long skating sessions.
Combination - have a skating frame that lets you equip an ice skating blade or roller skates to match the weather and season.
Hockey
Recreational
Combination (for children)
Straps
Laces - classic strapping used primarily for hockey and figure skating skates. Lacing up your boots provides a finer degree of control.
Buckles - faster and easier to use, making them more suitable for recreational skates.
Hide description
Was this information useful?
This form is for collecting Feedback Only. If you have any other inquiries, please our Customer Care team here.
Is something missing or displayed incorrectly? Let us know your suggestions so we can improve the website and customer experience.
Best Sellers
1.
Skates - for child, year-round, replaceable wheel/blade chassis
2.
Skates - for child, year-round, replaceable wheel/blade chassis
3.
Women's Ice Skates suitable for casual skaters, season: 2020/2021, blade: classic welded skate, stainless steel
Ice Skating
Přinášíme vám exkluzivní cestovatelský seriál! Nenechte si ujít nejpodrobnější informace o cestách za...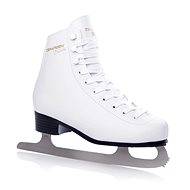 Tempish Dream, White Soft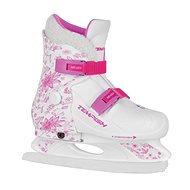 Tempish Fur Expansion Girl
Rulyt Duplex 2-in-1 BOY
Ice Skating
In the category Ice Skating on Alza.cz, we currently have a total of 59 products, which you can easily buy online and get quickly delivered. See all of your purchases and make orders on our easy-to-use app.
Ice Skating – proved brands
Enter product name
Note (link, Part number etc.):
Check out products sorted by price starting with the lowest price in the category cheap ice Skating
Find products sorted from the most expensive to the cheapest in the category most expensive ice Skating
Check out products sorted by price starting with the highest price in the category best sellers, best ice Skating
You'll find products sorted by reviews starting from the highest ranked in ice Skating reviews