Buying a hiking backpack can take some time, but finding the right one will be rewarding. Hiking backpacks are made from durable materials and can make a long weekend trip to the mountains much more enjoyable. Ideally, a hiking backpack will last you a lifetime when using it occasionally, or at least for more than a few years when using it daily. Find out more how to choose the right one below.
Continue
What Type of Hiking Backpack do You Need?
Are you ready to buy a new or your first hiking backpack? You can use it to visit the outdoors or even on your daily city commuting. Hiking rucksacks vary by their volume capacity, fit and features. Depending on your intent of use, you will be able to choose the right one for you.
Hiking Rucksack Capacity
Choosing the right volume for your camping rucksack can make or break your trip. If you are going on a week trip, you shouldn't buy a 30l camping bag. You don't want to buy one that can fit too many litres either because then the rucksack can be too large for you to ever fill up.
Up to 30l: Ideal for day trips or even when travelling throughout the city. If you pack very lightly during the warmer season, they could even fit your items for one or two nights.
30 - 50l: Ideal for one to three nights, or a weekend trip in the mountains. This camping bag should carry all your light essentials and some food. This gives you more leverage to bring more items, or when you naturally need more layers during the winter.
50 - 80l: Perfect for three to five nights, especially if you over-pack and want to carry your items on your camping rucksack instead of a suitcase.
70l +: Thes are for trips that last for five nights or more. If you are going for a month backpacking trip, go for this size. If you have children and need to carry their items too, this will fit everything much more comfortably.
Camping Backpack Fit
There are a few sizing measurements that you should take into consideration when choosing a hiking backpack.
Torso Length: some camping backpacks come in various sizes, from XS to L. These sizes vary by brands, which usually have a sizing chart showing the suitable torso length for a given size.
Waist Measurement: most larger hiking backpacks come with hipbelts to help support the rupsack's weight. Some camping rupsacks feature interchangeable hipbelts, which is ideal for those with a small waist.
i
Special Sizing: Often, some brands feature women's or youth sizes for their backpack models. These hiking backpacks are made to fit smaller, which can sometimes be a problem for those with a smaller figure.
Hiking Backpack Frame Type
Internal: These internal frame backpacks keep the weight of the camping rucksack evenly distributed on the wearer by aiming most of the weight on the hips. These backpacks keep the weight stable even on rougher terrains.
External: When dealing with a very heavy load, these camping bags with an external frame are more appropriate.
Frameless: This is often seen in smaller hiking backpacks, which don't require a heavy load.
Hiking Backpack Features
There are a number of special features to look out for when choosing a hiking rucksack. These can make your long (or short) trips much easier when carrying heavy loads or your sleeping bag. You should also always be ready for unexpected weather.
Ventilation: If you are travelling during the warmer months, a hiking rucksack with a tension-mesh suspension will avoid having the bag sitting right on your back. There are also chimney ventilation that are built-into the back padding on some camping rucksack models.
Raincover: When hiking outside, you might meet some bad weather. These moments are great for using a raincover to protect your belongings inside your camping backpack.
Special Straps: If you use trekking poles, there are some hiking rucksacks with special tool loops and straps to attach such items.You can sometimes find gear loops around the hips for clip on tools, or a mesh daisy chain for your helmet (located on the outside of the camping bag).
Sleepingbag Compartment: This is often located on the botton of the hiking backpack. This gives you easy access to your sleepingbag and can hold other items when it's not in use.


Hide description
Was this information useful?
This form is for collecting Feedback Only. If you have any other inquiries, please our Customer Care team here.
Is something missing or displayed incorrectly? Let us know your suggestions so we can improve the website and customer experience.
Best Deals
1.

Backpack 10l volume, unisex backpack, dimensions: 45 × 26 × 16cm, weight: 0,63kg, accessories: hydration pack pocket, adjustable shoulder straps, adjustable chest strap, ventilated back, whistle, reflective elements, helmet clip bracket, hydration pack and reinforced back
2.
Tourist Backpack 25l volume, men's backpack, dimensions: 48 × 24 × 23cm, weight: 0,39kg, accessories: hip belt, hydration pack pocket, adjustable back, adjustable chest strap and ventilated back
3.
Backpack 45l volume, unisex backpack, dimensions: 60 × 30 × 21cm, weight: 1,3kg, accessories: top pocket, hip belt, reinforced back, bottle pocket, top lid and adjustable chest strap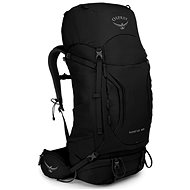 Osprey KESTREL 58 II Black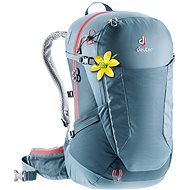 Deuter Futura 26 SL Slate-Blue-Arctic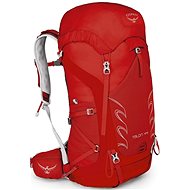 Osprey TALON 44 II Martian Red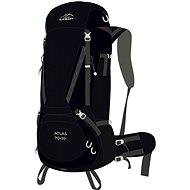 Loap ATLAS 70+10, Black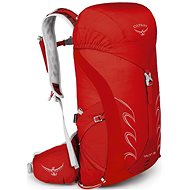 Osprey TALON 18 II Martian Red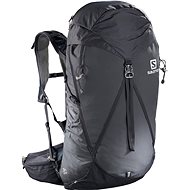 Salomon OUT WEEK 38+6 Ebony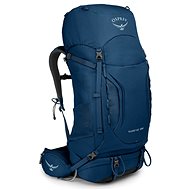 Osprey KESTREL 58 II Loch Blue
Loap SHADOW, Grey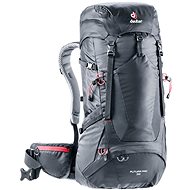 Deuter Futura PRO 36 Black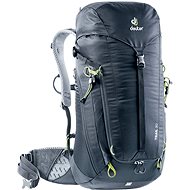 Deuter Trail 30 Black-graphite
Hiking Backpacks
In the category Hiking Backpacks on Alza.cz, we currently have a total of 304 products, which you can easily buy online and get quickly delivered. See all of your purchases and make orders on our easy-to-use app.
Enter product name
Note (link, Part number etc.):
Check out products sorted by price starting with the lowest price in the category cheap hiking Backpacks
Check out products sorted by price starting with the highest price in the category best sellers, best hiking Backpacks
You'll find products sorted by reviews starting from the highest ranked in hiking Backpacks reviews