Dětský pokoj je multifunkčním prostorem, kde dítě tráví významnou část svého volného času. Je to místo, kde si může vesele hrát, vzdělávat se a hlavně odpočívat. Co všechno můžete do dětského pokoje pořídit? Pomůžeme vám s orientací v naší nabídce.
Continue
Základem vybavení pokojíčku je kvalitní dětský nábytek
Pokojíček pro děti by měl být vzdušný a prostorný, aby zde byl vždy dostatek prostoru pro hraní. V kategorii dětského nábytku naleznete především:
Dětské židle, boxy na hračky, křesla a pohovky a sedací vaky.
Při výběru nábytku do dětského pokoje dbejte na to, aby s ním dítě rostlo. V naší nabídce naleznete například rostoucí židle nebo polohovací stoly.
Doplňky pro dětský pokoj
Dále se vám pro vybavení dětského pokoje mohou hodit:
Dětská světla, polštáře, povlečení, nejrůznější dekorace, houpací koně či pěnové puzzle.
Dětské kuchyňky a nádobí pro děti
V sekci Malá domácnost naleznete především dětské kuchyňky, které potěší každou malou kuchařku. Ty jsou věrnou imitací těch skutečných a většina z nich navíc vydává zvukové efekty, které přidávají na reálnosti.
Kromě samotné kuchyňské linky si můžete vybrat z mnoha dalšího příslušenství:
Dětské nádobí – talíře, misky, příbory, hrníčky, hrnce.
Dětské spotřebiče – trouba, mikrovlnná trouba, konvice, vaflovač, topinkovač.
Jídlo na hraní – vajíčka, žemle, ovoce, zelenina, maso, dorty.
Jiné doplňky – zástěra, chňapky, boxy, držáky.
Dětský šicí stroj, nebo dětský vysavač?
Pro všechny malé pomocníky bylo vytvořeno nejrůznější náčiní pro domácnost, se kterým si neublíží a zároveň se naučí, jak tyto věci v budoucnu používat. Mezi ně patří například:
Dětská žehlička a žehlicí prkno, sušák na prádlo, dětský mop, vysavač nebo například šicí stroj.
Dětské pokladny a malá prodejna
Každý jistě známe klasickou dětskou pokladnu, se kterou se stále něco markovalo, počítalo a nakupovalo. Nyní už jsou na trzích celé prodavačské pulty, díky kterým se dítě bude cítit jako skutečný prodavač. Celé dětské prodejny jsou vyráběny v reálném provedení a umožňují tak prostor pro kreativitu.
Nářadí pro děti
U malých kutilů je velmi oblíbené dětské nářadí. Který chlapec by nechtěl být jako tatínek nebo dědeček a umět vše opravit? Co vše je součástí takové malé dětské dílny?
Základní dětské nářadí – kufřík se základním nářadím, aku vrtačka, helma, šrouby a matice.
Pomůcky k práci zahradě – dětská sekačka na trávu, kolečka, motorová pila, míchačka a další.
Veškeré dětské nářadí odpovídá bezpečnostním předpisům.
Hide description
Was this information useful?
This form is for collecting Feedback Only. If you have any other inquiries, please our Customer Care team here.
Is something missing or displayed incorrectly? Let us know your suggestions so we can improve the website and customer experience.
Best Deals
1.
Toy Gun - Recommended age from 8 years
+ FREE Toy Gun Hasbro worth 429,-
2.
RC Models Accessories for boys and girls, suitable for children older than 18 year(s)
3.
Game set for boys and girls, suitable for children older than 18 year(s)
Dětský pokoj
Léto předchází školnímu roku, který bude pro děti znamenat novou dávku každodenních povinností. Proto je...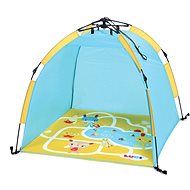 Ludi Tent, UV-protection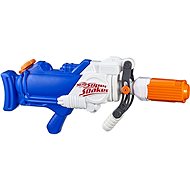 Nerf SuperSoaker Hydra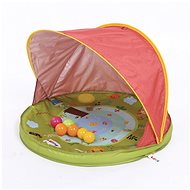 Ludi Abribaby Play Pad and Anti-UV Tent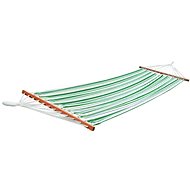 La Siesta Sunrise Single Zelená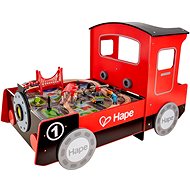 Hape Playing Table Car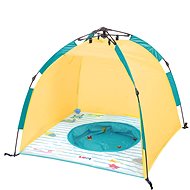 Ludi Tent with Pool, UV-protection
Dětský pokoj
In the category Dětský pokoj on Alza.cz, we currently have a total of 788 products, which you can easily buy online and get quickly delivered. See all of your purchases and make orders on our easy-to-use app.
Dětský pokoj – proved brands
Enter product name
Note (link, Part number etc.):