Figurky a zvířátka jsou velmi praktickou hračkou pro každé dítě i dospělého. Z figurkami z akčních filmů se přenesete do světa superhrdinů. Se zvířátky můžete svému dítěti pořídit jakéhokoliv mazlíčka bez potřeby se o něj starat.
Continue
L.O.L. Surprise panenky jsou tím pravým překvapením pro děti. Nechte je rozbalit si figurku vrstvu po vrstvě a postupně se dostat k zasloužené odměně L.O.L. Surprise panence. Panenky jsou společně s přibalenými doplňky ideálním dárkem pro všechny zvídavé holčičky od věku 3 let.
Hatchimals jsou roztomilé figurky, které vyžadují veškerou pozornost. Od samotného vyklubání z vajíčka potřebuje malé zvířátko veškerou péči. Vaše dítě si tak nejenom najde kamaráda, zároveň se naučí starat o druhé.
Figurky Sylvanian Families, vyrobené v Japonsku, učí děti lásce a porozumění mezi členy rodiny i mezi ostatními. K roztomilým figurkám zvířátek si můžete pořídit celý vybavený dům nebo například karavan. Celá rodina tak může společně povečeřet nebo si zajet na výlet.
Dinosauři jsou velmi majestátní tvorové, proto jejich figurky nesmí chybět v žádné kolekci hraček. Jaké to bylo v pravěku? Zahrajte si na něj s figurkami dinosaurů.
Kdo by si nepamatoval na loutkové divadlo. Můžete si stejné zážitky přinést i domů. Vyberte si loutky přesně pro Vaše domácí divadlo. Pro menší herecké výkony stačí maňásci na prsty nebo na ruce. S maňáskovým divadlem, pak můžete sehrát jakýkoliv příběh se Vám zlíbí.
Figurky Igráček jsou tradiční českou hračkou už od nepaměti. Díky své ohebnosti dokáže postavička mnoho věcí. Za dobu své existence stihl Igráček vystřídat už mnoho povolání a vyzkoušet mnoho zajímavých věcí. Stanete se s Igráčkem hasičem nebo snad policistou? Stačí si jen vybrat.
Výběr postaviček pro každého fanouška akčních filmů i pohádek. Figurky akčních hrdinů z dílny Marvel, ale i tak nezapamatovatelná postavička večerníčků jako je Krteček zaručeně rozzáří malou i velkou duši.
My Little Pony figurky poníků Vás zavedou do samotné Equestrie. Užijte si příběhy z království princezny Celestie prostřednictvím figurek a herních setů s Twilight Sparkle, Pinkie Pie, dráčkem Spikem a dalšími dobrodruhy.
Roztomilá zvířátka, pro která dívka Blythe navrhuje módní doplňky. To je stylový svět postaviček Littlest Pet Shop. S figurkami a herními sety můžete uspořádat malou módní přehlídku v pokojíčku každé malé holčičky od 4 let.
Hide description
Was this information useful?
This form is for collecting Feedback Only. If you have any other inquiries, please our Customer Care team here.
Is something missing or displayed incorrectly? Let us know your suggestions so we can improve the website and customer experience.
Best Deals
1.
Figurine for boys and girls, suitable for children older than 3 year(s), height 50 cm
2.
Toy animal for boys and girls, suitable for children older than 6 year(s)
3.
Figures - Recommended age: from 3 years old
Figurky a zvířátka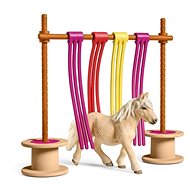 Schleich Hanger for Ponies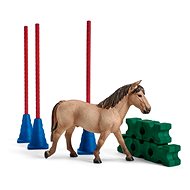 Schleich Slalom for Ponies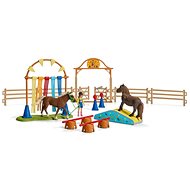 Schleich Agility Training for Ponies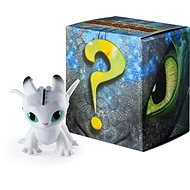 Dragons 3 Collector's figurines - white dragon
Figurky a zvířátka
In the category Figurky a zvířátka on Alza.cz, we currently have a total of 699 products, which you can easily buy online and get quickly delivered. See all of your purchases and make orders on our easy-to-use app.
Enter product name
Note (link, Part number etc.):
Check out products sorted by price starting with the lowest price in the category cheap figurky a zvířátka
Check out products sorted by price starting with the highest price in the category best sellers, best figurky a zvířátka
You'll find products sorted by reviews starting from the highest ranked in figurky a zvířátka reviews