Pořiďte svým dětem do pokojíčku modely autíček, vlaků a dalších dopravních prostředků, se kterými se naplno vyřádí, ale i naučí základním pravidlům silničního provozu. V nabídce si přijdou na své také milovníci sběratelských kousků. Jaké druhy autíček, motorek a dalších strojů si z nabídky vyberete?
Continue
Hot Wheels
S Hot Wheels si můžete sestavit vlastní autodráhu a vytvořit si velké závodiště. Aby to byl opravdu prvotřídní závod, nechybí ani překážky. Vaše protivníky tak zastrašíte s draky, sopkami nebo třeba propadly. Autíčka Hot Wheels můžete po závodě umýt v myčce a o případné opravy se postarají v autoservisu.
RC autíčka
Dálkově ovládané RC auta zabaví nejen děti, ale i dospělé. Máme RC autíčka v několika barvách, velikostech, s různými typy karoserie, maximální rychlostí, a dokonce se dvěma typy motoru – záleží, na jaké úrovni řidič RC autíčka je. Svůj výběr přizpůsobte také tomu, na jakém typu povrchu chcete s RC autem jezdit. V nabídce jsou terénní i silniční modely aut.
Auta a motorky
V nabídce najdete autíčka i motorky určené nejen nejmenším dětem, ale také starším a zkušenějším řidičům. Některá autíčka jsou vzájemně kompatibilní, takže si můžete postavit vlastní autodráhu a závodit. Nejmenším dětem se budou líbit barevná plastová auta a motorky, podporující rozvoj smyslového vnímání.
Autodráhy
Předháníte se s kamarády o to, kdo bude dříve v cíli? Postavte si vlastní autodráhu a závoďte každý s vlastním autíčkem. Vyberte si buď elektrickou, nebo mechanickou autodráhu v několika velikostech. Postupně si svou flotilu aut na autodráhy můžete doplnit o další kousky.
Garáže
Nedostatek místa pro všechny autíčka je provždy vyřešen. Zaparkujte si je do několikapatrových garáží a mějte tak přehled o tom, kde je vaše auto zrovna zaparkované. Ke garáži si můžete dokoupit také příslušenství v podobě dopravních značek a semaforů.
Vláčky
Hru na strojvedoucího si vaše děti užijí nejen s jednotlivými vláčky, ale i s celými vlakovými soupravami a mašinkami. Součástí vlakových souprav jsou také koleje a veškeré příslušenství potřebné k řízení vláčku. Nejmenší děti ocení sérii vláčků Mašinka Tomáš a veselé mašinky Chuggington, pro starší děti a dospělé zase máme funkční lokomotivy a vláčkodráhy.
Technické stroje
Ať už je to hra na farmaření, policejní honičku nebo opravu silnic, ke všemu vaše děti potřebují správnou výbavu v podobě technického stroje. Pořiďte jim klasickou Tatrovku, bagr nebo přívěs za traktor, aby si svou hru naplno užily a zároveň se naučily, jaké technické stroje se v dané profesi používají.
Dopravní prostředky
Naučte vaše děti jak se chovat v silničním provozu. S dětskými dopravními prostředky si mohou zahrát na různé situace a nasimulovat například vzlétnutí letadla, řízení školního autobusu nebo jízdu lanovkou.
Kovové modely
Všechny sběratele kovových modelů jistě potěší nabídka s různými prototypy motorek, autíček a jiných dopravních prostředků. Všechny modely jsou vyrobeny z odolného kovu v detailním a kvalitním zpracování.
Plastové modely
Plastové modely jsou tematicky zpracované podle skutečných letadel, tanků nebo lodí. V nabídce najdete sety určené pro začínající i pokročilé modeláře, s několika stupni obtížnosti sestavení. K plastovým modelům si můžete dokoupit příslušenství potřebné k sestavení daného modelu.
Hide description
Was this information useful?
This form is for collecting Feedback Only. If you have any other inquiries, please our Customer Care team here.
Is something missing or displayed incorrectly? Let us know your suggestions so we can improve the website and customer experience.
Best Deals
1.
Building Kit for boys, suitable for children older than 16 year(s), contains 1471 pieces, Creator Expert LEGO range
2.
Children's electric car battery powered, 2.4 GHz remote control, for 2 kids, EVA wheels, upholstered seat, LCD screen, FM radio, Bluetooth, USB, 2 x 12V battery
3.
Building Kit for boys, suitable for children older than 9 year(s), contains 324 pieces, plastic, Technic LEGO range
Auta, vlaky a modely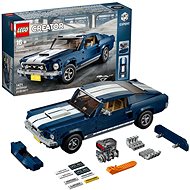 LEGO Creator Expert 10265 Ford Mustang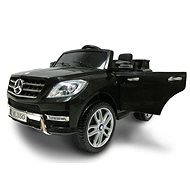 Mercedes-Benz ML350, Black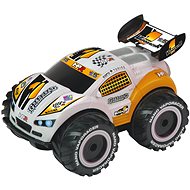 VaporaceR Nano Amphibious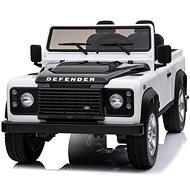 Land Rover Defender, bílé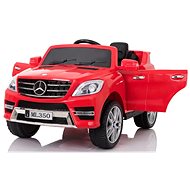 Mercedes-Benz ML350, Red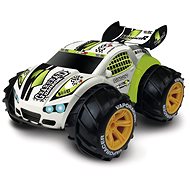 VaporaceR Amphibious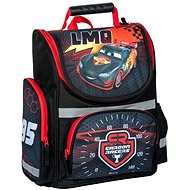 Paso Cars
Auta, vlaky a modely
In the category Auta, vlaky a modely on Alza.cz, we currently have a total of 1190 products, which you can easily buy online and get quickly delivered. See all of your purchases and make orders on our easy-to-use app.
Enter product name
Note (link, Part number etc.):
Check out products sorted by price starting with the lowest price in the category cheap auta, vlaky a modely
Check out products sorted by price starting with the highest price in the category best sellers, best auta, vlaky a modely
You'll find products sorted by reviews starting from the highest ranked in auta, vlaky a modely reviews