Smart zařízení jsou skvělou volbou pro milovníky moderních technologií. Chytrá domácnost ovládaná hlasem, natáčení pomocí dronů, smart hodinky, elektrické koloběžky a hoverboardy – to vše nabízí chytrá elektronika. Jaké výhody přináší smart zařízení? Nechte se inspirovat.
Continue
Chytrá domácnost SmartHome
SmartHome umožňuje ovládat osvětlení mobilem, dálkově regulovat vytápění nebo sledovat spotřebu energie v chytrých zásuvkách. Srdcem každé SmartHome domácnosti je centrální jednotka, která se stará o komunikaci se všemi ostatními inteligentními zařízeními.
Hlasoví asistenti slouží ovládání domácnosti hlasem
Hlasoví asistenti, kteří na váš pokyn rozsvítí světla, ztlumí hudbu či zapnou TV, jsou převratnou novinkou ve SmartHome sféře. Nejznámějšími hlasovými asistenti jsou Amazon Alexa, Apple Siri nebo Google Assistant.
i
Hlasoví asistenti jsou ve většině případu kompatibilní s jakýmkoliv SmartHome zařízením. Vždy je ale lepší si při pořizování nového smart zařízení ověřit kompatibilitu s vaším hlasovým asistentem.
Drony zaujmou všechny věkové kategorie
Drony se staly naprostým hitem v zábavě i profesionální sféře. Levné modely se skvěle hodí pro začátečníky a jsou více odolné proti případným nárazům a nehodám. Dražší drony disponují stabilizačními senzory a lze k nim připevnit kameru, foťák nebo jiné zařízením. Nejrychlejší dosahují rychlosti až 96 km/h.
Než začnete s drony létat, bylo by dobré se seznámit s aktuálními pravidly pro létaní s drony. Předejdete tak případným právním sporům.
Smart módní doplňky Wearables
Wearables je synonymem pro nositelnou elektroniku. Jde o fitness náramky, lokátory nebo SOS tlačítka. Oblíbené jsou zejména smart hodinky, které spárujete s chytrým telefonem přes Bluetooth. Můžete s nimi ovládat přehrávač hudby, přečíst si zprávu nebo využívat některou z fitness funkcí.
i
Staráte se o svoje zdraví? Chcete znát hodnotu krevního tlaku, kolik kilometrů nachodíte nebo vás zajímá kvalita spánku? Pak se určitě podívejte do kategorie SmartHealth, ve které naleznete množství chytrých zařízení pro sledování zajímavých údajů o vašem těle.
SmartToys pro děti i mladistvé
SmartToys neboli chytré hračky se skvěle hodí pro první seznámeni vašeho dítěte s pokročilými technologiemi. SmartToys jsou často k dostání v podobě stavebnice, kterou si vaše ratolest může sama poskládat. Starší děti pak jistě nadchne možnost jednoduchého programování robotických SmartToys.
Rádi kupujete svým domácím mazlíčkům oblečky a různé vymoženosti? Navštivte také kategorii SmartPet, kde najdete spoustu vychytávek pro vaše miláčky.
Internet věcí – IoT
Internet věcí je sestava technologií, které umožňují dálkově ovládat domácnost pomocí mobilu nebo PC díky internetu. Do IoT patří zejména hlasoví asistenti, inteligentní osvětlení nebo různé bezpečnostní prvky včetně kamer. Díky IoT zařízením budete mít vaši chytrou domácnost pod palcem, ať už budete kdekoliv.
i
Domácnosti uvítají chytré bílé spotřebiče SmartAppliances, které lze ovládat z mobilu prostřednictvím internetu. Milovníci aut zase ocení chytrou výbavu SmartCar v podobě inteligentních kamer nebo GPS lokátorů.
SmartSport aneb chytrá jízda na elektřinu
SmartSport zařízení osloví všechny nadšence elektromotorů a ekologické jízdy. Hoverboardy se skvěle hodí pro jízdu ve městě a SmartBoardy zaujmou zejména mladistvé. SmartSport elektrokola a koloběžky s motorem vám přijdou vhod na delších výletech. Pro odvážné jedince jsou k dispozici rychlé jednokolky s dojezdem až 100 km.
Chcete být v obraze a mít přehled o nových chytrých zařízeních? Můžete si prohlédnout náš seznam očekávané smart elektroniky.
Hide description
Was this information useful?
This form is for collecting Feedback Only. If you have any other inquiries, please our Customer Care team here.
Is something missing or displayed incorrectly? Let us know your suggestions so we can improve the website and customer experience.
Best Deals
1.
IP Camera - inner use with display resolution of 1920 × 1080px, 360 ° viewing angle, rotation, night vision with 9m max. identification range, motion detection, PIR sensor, built-in microphone, built-in speaker and cloud platform, MicroSD memory card slot max. 64GB, compatible with Google Assistant and Amazon Alexa, connection via WiFi, app for Android and iOS in English, Network power supply
2.
IP Camera - outdoor, Full Hd 1080p video, 118° wide angle, 30m night vision, bidirectional audio, MicroSD card support up to 128GB, WiFi 2.4GHz and 5GHz, iOS/Android app, compatible with Google Assistant, Amazon Alexa, IFTTT, protection class IP66
3.
TrueCam H5
In stock > 5 pcs and in store Praha - Holešovice
Car video recorder - FULL HD 1080p, 1.5" display, WiFi, G-Sensor, magnetic holder, lane departure warning, parking mode, smartphone app
Smart - chytrá elektronika pro chytré zákazníky
Řešení proti padání vlasů pravděpodobně spatřilo světlo světa. Samsung představil unikátní přístroj Becon...
Oral-B iO je chytrý kartáček nové generace. Tato novinka je plná skvělých inovací. Hlavním tahákem je...
Chystáte se zabezpečit svůj dům či byt kvalitním alarmem? Bojíte se návštěvy elektrikáře, vrtání a...
Nakoupit mnoho zařízení pro chytrou domácnost je docela jednoduché, ale jak je poté všechna propojit? A...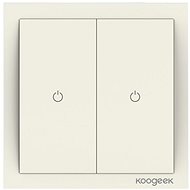 Koogeek Two Way Switch KH02CN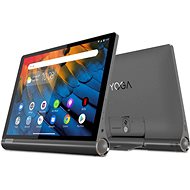 Lenovo Yoga Smart Tab 3+32GB LTE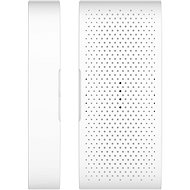 iGET SECURITY DP4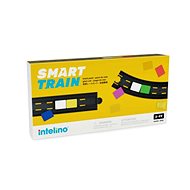 Intelino Track Set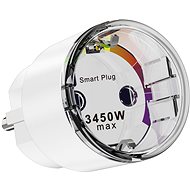 iGET SECURITY DP16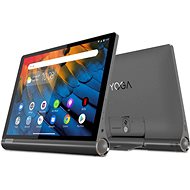 Lenovo Yoga Smart Tab 3+ 32GB
Smart - chytrá elektronika pro chytré zákazníky
In the category Smart - chytrá elektronika pro chytré zákazníky on Alza.cz, we currently have a total of 1760 products, which you can easily buy online and get quickly delivered. See all of your purchases and make orders on our easy-to-use app.
Enter product name
Note (link, Part number etc.):