Prodlužte si záruku na váš vysavač Miele na 5 let zakoupením XXL balení originálních sáčků Miele.
Více informací

Pračky Miele s unikátním dávkováním TwinDos vám ušetří až 30 % pracího prostředku.
Více informací

Objevte kouzlo skvělé kávy s kávovary Miele na zrnkovou kávu.
Více informací
Miele Online Brand Store
Uklizená domácnost
Kuchyňské vybavení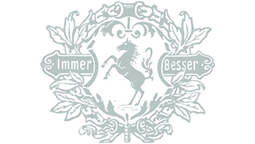 Dobré důvody pro Miele
Miele – značka, které lidé po celém světě důvěřují již prakticky 120 let. Od samotného založení v roce 1899 je společnost Miele symbolem pro kvalitu, dlouhou životnost a maximální spolehlivost. Díky těmto skvělým vlastnostem se již dlouho drží ve špičce segmentu prémiových spotřebičů.
Zobrazit další důvody
Značka Miele
Společnost Miele už od roku 1899 vyrábí prémiové spotřebiče pro domácnost i využití v profesionálních provozech. V současnosti má zastoupení na všech pěti kontinentech. Firemní motto Immer besser – Vždy lepší – odkazuje na hodnoty, které Miele po celou dobu své existence vyznává.
Kvalita Miele
Miele můžeme směle přirovnat ke společnosti Apple. Jakmile si jednou na vlastní kůži ozkoušíte výslednou kvalitu spotřebičů, tak při dalším nákupu zůstanete velmi pravděpodobně věrni této zavedené německé značce. A rozhodně neuděláte chybu. Podobně jako více než 90 procent zákazníků značky Miele v Německu, kteří zachovávají společnosti Miele věrnost a značku Miele doporučuje.
Komfort Miele
Díky dlouholetým zkušenostem se obsluha spotřebičů Miele stala až geniálně snadnou. Nechybí zcela automatické programy, dotykové displeje, ale také zcela obyčejné a v některých případech dokonce žádoucí ovládání pomocí klasického otočného voliče.
Design Miele
Spotřebiče Miele se stávají pravidelnými vítězi mnoha nezávislých spotřebitelských testů po celém světě (u nás např. dTest) a jsou oceňovány i v prestižních designových soutěžích (např. Red Dot Design Award). V mnoha zemích je Miele nejuznávanější značkou v oboru.
Hospodárnost Miele
Jako jediný výrobce domácích spotřebičů testuje Miele své produkty na životnost 20 let. Kromě vysoké kvality přístrojů, neustálých technologických inovací a vysoké užitné hodnoty klade velký důraz i na trvale udržitelné jednání. Vysoké etické standardy uplatňuje firma také v přístupu k zákazníkům, spolupracovníkům i obchodním partnerům.
Historie Miele
Společnost Miele, výrobce prémiových spotřebičů pro domácnost i profesionální provozy, figuruje na našem trhu již od roku 1991. Její historie však sahá až do roku 1899. Zakladateli se stali Carl Miele a Reinhard Zinkann.
Was this information useful?
This form is for collecting Feedback Only. If you have any other inquiries, please our Customer Care team here.
Is something missing or displayed incorrectly? Let us know your suggestions so we can improve the website and customer experience.
Best Deals
1.
Descaler 6pcs, for CVA and CM5 coffee machines, for non-pressure steam ovens and for combined steam ovens
2.
Clothes dryer A +++, Capacity 8kg, Noise Level 66dB, 11 programs, Delayed Start, Sensor Drying, Drum Light, Condensate Drain Kit Pack, HxWxD 85x59.6x63.6cm, Perfect Dry, FragranceDos, Honeycomb Drum, 7segment Display
3.
Bagged vacuum cleaner 890 W, stainless steel telescopic tube, two-sided parking system, power regulation with rotary selector, gentle castors, 3-point steering, 10 m radius of action, 3-piece integrated accessory (nozzle for cleaning joints, upholstered furniture nozzle,
Miele
Miele
In the category Miele on Alza.cz, we currently have a total of 200 products, which you can easily buy online and get quickly delivered. See all of your purchases and make orders on our easy-to-use app.
Enter product name
Note (link, Part number etc.):