ASUS umí vystoupit z davu
Přestaňte měřit výkon v hertzech a gigabytech, poznáte z nich jen velmi málo. Místo jejich počítání se ASUS soustředí na atributy, které skutečně poznáte. Už název napovídá, jaké vlastnosti telefony ASUS spojují – název značky vychází z bájného okřídleného koně Pegasa. Právě po něm dědí zařízení tohoto výrobce odvahu, čistotu, sílu a vznešenost.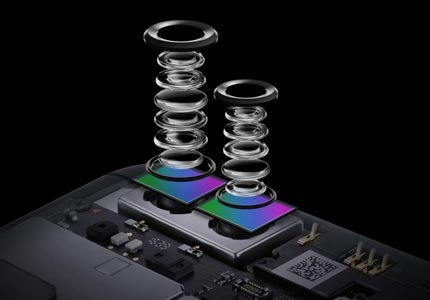 Skvělý fotoaparát telefonů ASUS
Smartphony ASUS Zenfone vždy chápaly fotoaparát jako svou nejdůležitější funkci. Velmi brzy se u nich prosadilo vysoké rozlišení a ani kombinace optické a elektronické stabilizace není výjimkou. Čím hlouběji budete pátrat po využívaných technologiích, tím zajímavější prvky objevíte: duální pixely, podporu formátu RAW, optický zoom, široké zorné pole, 4K video… Pokračovat bychom mohli opravdu dlouho.
ZenUI – chytré prostředí smartphonů ASUS
Chytrý telefon musí umět spoustu triků. Spoustu jich můžete nainstalovat do operačního systému Android, jeho upravená rozhraní ZenUI toho však umí mnohem víc, než jiné telefony. Čeká na vás víc než 1 000 funkcí a vychytávek. Prostředí si upravíte grafickými tématy, o aktuálních událostech vás budou informovat přehledné widgety, gesta urychlí ovládání a o optimální kondici zařízení se postará speciální čistič paměti schopný optimalizovat výkon.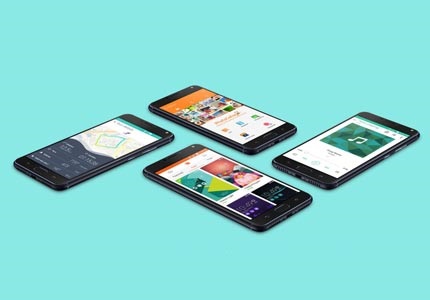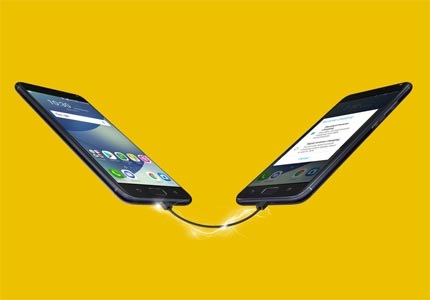 Hrátky s velkou baterií
Výdrž je nejčastější bolístkou moderních telefonů. ASUS se na její vyléčení zaměřil. U modelu Max je její kapacita skutečně ohromná, není však jediným zařízením, které je schopné posloužit i jako power banka. Důležitá je i péče o samotný akumulátor. Nestačí ho rychle nabít, stěžejní je i dvojnásobná životnost, podpora několika úsporných režimů a tzv. PowerMaster, hlídající správné vstupní napětí, teplotu, energetické profily připojených zařízení a ochranu proti zkratu.
Telefony ASUS sbírají ocenění
Nejlepší vizitkou elektroniky je vítězství v soutěži s férovými pravidly. ASUS má na svém kontě minimálně 721 trofejí, certifikátů a ocenění. Zmínit můžeme Red Dot Award, Innovation Award z CES 20117, Best Choice, Good Design i medaili časopisu Chip.
Was this information useful?
This form is for collecting Feedback Only. If you have any other inquiries, please our Customer Care team here.
Is something missing or displayed incorrectly? Let us know your suggestions so we can improve the website and customer experience.
Best Deals
1.
Mobile Phone 6,4" IPS 2340x1080, processor Qualcomm Snapdragon 855 8-core, RAM 8 GB, internal memory 256 GB, Micro SD up to 2048 GB, flip main camera 48 Mpx (f/1,8) + 13 Mpx (f/2,4), electronic stabilization, GPS, Glonass, NFC, LTE, Jack (3,5mm) and USB-C, fingerprint reader, dual SIM + card, unlocked, quick charging, battery 5000 mAh, Android 9.0 Pie
+ FREE 2 Gifts worth 1 369,-
2.
Mobile Phone 5,5" IPS 1440×720, processor Qualcomm Snapdragon 430 8-core, RAM 3 GB, internal memory 32 GB, Micro SD up to 256 GB, main camera 13 Mpx + 8 Mpx (f/2,2), selfie camera 8 Mpx, electronic stabilization, GPS, Glonass, LTE, Jack (3,5mm) and USB micro, fingerprint reader, dual SIM + card, unlocked, quick charging, battery 4000 mAh, Android 8.0 Oreo
+ FREE Digital Subscription Týden - roční worth 900,-
3.
Mobile Phone 5,5" IPS 1440×720, processor Qualcomm Snapdragon 430 8-core, RAM 3 GB, internal memory 32 GB, Micro SDXC up to 256 GB, main camera 13 Mpx (f/2) + 8 Mpx, selfie camera 8 Mpx, electronic stabilization, GPS, Glonass, LTE, Jack (3,5mm) and USB micro, fingerprint reader, dual SIM + card, unlocked, quick charging, battery 4000 mAh, Android 8.0 Oreo
+ FREE Digital Subscription Týden - roční worth 900,-
Mobily ASUS
Enter product name
Note (link, Part number etc.):
Check out products sorted by price starting with the lowest price in the category cheap mobily ASUS