Přívětivý a spolehlivý společník Huawei
Značka Huawei si své místo na výsluní telefonů a tabletů musela těžce vybojovat. Trvalo několik let, než kvalitou Huawei vylezl nad úroveň menších čínských značek a vyrovnal se i korejské konkurenci. Teď je však historie zapomenuta – Huawei patří mezi nejoblíbenější mobily pro svou spolehlivost, dobrou cenu i výkon v jednom balení i realistický odhad nejžádanějších atributů.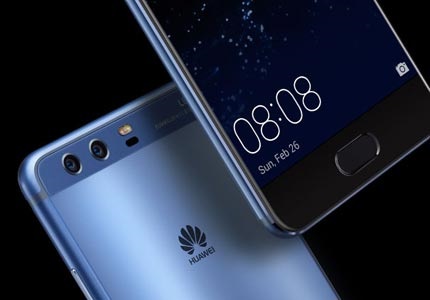 Huawei P – Špičkové mobilní telefony pro náročné
Řada P je určená všem, co hledají prémiový mobil, ale potřebují spíše prakticky využitelné funkce než kdejaký módní výkřik. Proto jsou telefony Huawei řady P (Lite) oblečeny v kovu místo skla, aby vydržely, nehlídají si každý milimetr, aby měly dlouhou výdrž a důležitější pro ně je dobrá cena před bezdrátovým nabíjením. Přesto modely P8, P9 a P10 platí za jedny z nejstylovějších smartphony, u kterých výkon nezaostává. Odlehčená verze Lite pak potěší poměrem výkon/cena – popularita této verze nevznikla přes noc, ale o to je zaslouženější.
Huawei Y – Dostupné mobilní telefony
Levně, jednoduše a střízlivě. To jsou nejdůležitější vlastnosti řady Huawei Y. Do této kolekce patří hlavně kompaktní Dual SIM telefony s použitím slabších, ale úspornějších procesorů. Výsledkem jsou smartphony s Androidem pro běžné použití, telefonování a SMS zprávy s občasným surfováním po webu či přehráváním multimédií. I v této řadě je však povinnou výbavou LTE připojení a podpora paměťových karet.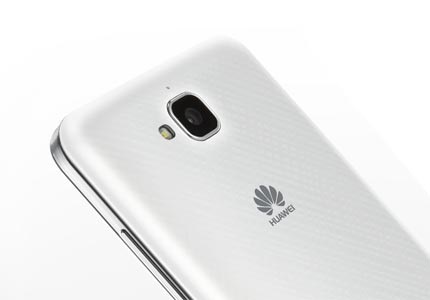 Huawei Mate – Phablety na práci, focení a hry
Huawei své nejvyspělejší telefony spojuje s velkou úhlopříčkou. Pro řadu Mate není 6" nevyužitý prostor, ale místo pro uplatnění obrovského výkonu procesorů Kirin v náročných 3D hrách i úložiště pro baterii s vysokou kapacitou. Zaměření na produktivitu se u Huawei Mate vždy blízce setkávalo s médii. Duální fotoaparáty, optická stabilizace, tenké rámečky či rychlé nabíjení jsou jen některými z mnoha výhod těchto high-end zařízení.
Huawei Nova – Stylová střední třída
Není nic špatného na vlastnictví průměrného mobilu na běžné použití. Telefon má sloužit lidem, což Huawei Nova do puntíku splní. Je dost výkonný na to, aby se nezasekával, dost bezpečný na to, abych čtečkou uchránil vaše osobní data a dost schopný, pokud dojde na natáčení videa a fotoaparát. Dual SIM funkce je pak příjemným bonusem nad rámec nejpopulárnějších schopností.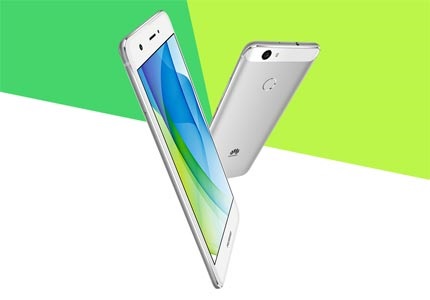 Příslušenství k telefonům Huawei
Snad neexistuje věc s logem Huawei, kterou byste kabelem či bezdrátově nedokázali s telefonem propojit. Může jít o praktické maličkosti jako pouzdra s flipem i bez něj, autonabíječky či redukce a adaptéry, ale i atraktivní doplňky v podobě chytrých hodinek s Android Wear a fitness náramků.
Was this information useful?
This form is for collecting Feedback Only. If you have any other inquiries, please our Customer Care team here.
Is something missing or displayed incorrectly? Let us know your suggestions so we can improve the website and customer experience.
Best Deals
1.
Tablet - display: 10,1" 1920 × 1200 IPS 2,36 GHz, RAM: 3GB, internal memory: 32GB + memory card up to 256GB, Wi-Fi, GPS, webcamera 5Mpx+ 2Mpx, weight: 460, Android 8.0 Oreo
2.
Mobile Phone 6,26" IPS 1520 × 720, processor Qualcomm Snapdragon 450 8-core, RAM 3 GB, internal memory 32 GB, Micro SD up to 512 GB, main camera 13 Mpx (f/1,8) + 2 Mpx (f/2,4), selfie camera 8 Mpx, GPS, Glonass, LTE, Jack (3,5mm) and USB micro, fingerprint reader, hybrid slot, unlocked, battery 4000 mAh, Android 8.1 Oreo
+ FREE 2 Gifts worth 3 253,-
3.
Mobile Phone 6,15" LTPS 2312 × 1080, processor HiSilicon Kirin 710 8-core, RAM 4 GB, internal memory 128 GB, Micro SD up to 512 GB, main camera 48 Mpx (f/1,8) + 8 Mpx (f/2,4) + 2 Mpx (f/2,4), selfie camera 24 Mpx, GPS, Glonass, NFC, LTE, Jack (3,5mm) and USB-C, fingerprint reader, hybrid slot, unlocked, quick charging 18W, battery 3340 mAh, Android 9.0 Pie
+ FREE Sada Dárek od Alzy: Půlroční předplatné 11 e-časopisů worth 2 954,-
Mobily HUAWEI
Enter product name
Note (link, Part number etc.):
Check out products sorted by price starting with the lowest price in the category cheap mobily HUAWEI