Alza pro školy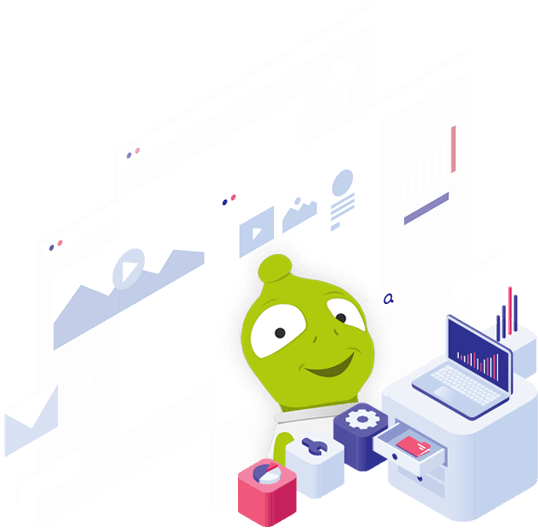 V rámci programu pro veřejné instituce vám nabídneme speciální ceník, díky němuž mohou být vaše nákupy výhodnější.
Speciální nabídky
Jsme připraveni na jakoukoliv cestu, kterou k nám přijdete nakoupit - ať už přímým oslovením, poptávkou nebo veřejnou zakázkou! Nabízíme efektivní správu vašich nákupů, fungující spolupráci při realizaci zakázek a reakci ve výběrových řízeních, když nás oslovíte.
Kontaktujte nás
3D tisk na školách
Vyzkoušejte 3D tisk ve vaší škole 6 měsíců zdarma. V rámci programu Pro školy a stát vám totiž nabízíme možnost si 3D tiskárnu objednat, v průběhu 6 měsíců ji otestovat a teprve pak se rozhodnout, zda si ji ponecháte či nám ji pošlete zpět a my vám vrátíme peníze.
Creality ENDER 3

Základní škola 3D tisku

Tisková plocha 220x220x250mm
Jednoduché složení

4 100 Kč bez DPH

Creality ENDER 3
Více o zapůjčení
Oblíbené produkty pro školy
Výhody pro školy
1. Výhodné ceny pouze pro Vás

V rámci programu pro veřejné instituce vám nabídneme speciální ceník díky němuž mohou být vaše nákupy výhodnější. Ve spolupráci s našimi partnery pro školy poskytujeme i speciální časově omezené nabídky.

2. Osobní péče a řešení speciálních potřeb

Nabízíme vám osobního obchodníka, který vám bude k dispozici 24/7. Umožníme vám zapůjčení zboží k testování a technologické poradenství. Možnost vrácení zboží do 14 dnů je samozřejmostí. Pokud nenajdete to, co potřebujete, seženeme to pro vás.

3. Plaťte, jak chcete a kdy chcete

Není nutné platit předem, na splatnost mohou platit všichni registrovaní zákazníci už při prvním nákupu. Pomůžeme se splněním formalit psaných i nepsaných. Nemáme problém splnit speciální požadavky na podobu faktur.

4. Rychlé dodání

Jsme velmi flexibilní a objednávky jsme schopni dodat překvapivě rychle. 95 % objednávek dodáme do druhého dne. Využít k odběru vaší zakázky můžete využít také některou z našich více jak 40 prodejen.

5. Jeden účet pro celou organizaci

Jeden účet může používat celá organizace. Znamená to méně administrativy, větší efektivitu, perfektní přehled a snadný reporting. Váš tým bude propojený jako jeden organismus, kde každá část ví, co se děje jinde.
Kontaktujte nás
Reference
Jiří Kokavec

vedoucí zásobování České televize

Pro Českou televizi je nutné mít vše v naprostém pořádku. Důležitý je každý detail. Proto jsme rádi, že naše požadavky řeší Alza svědomitě a můžeme se na ni kdykoliv spolehnout.

Mgr. Zdeněk Kučera, MBA

starosta MČ Praha 18

Z praxe vím, že je třeba posouvat termíny, měnit projekty a upravovat rozpočty. A potřebujete k tomu ještě někoho, kdo rozumí i technologiím. Alza je flexibilní a rozumí…

Tomáš Pilař

statutární zástupce ZŠ Meteorologická

Když se staráte o budoucí generace, potřebujete spolupracovat s partnery, na které je spolehnutí. Nestačí jen nakoupit levně, ale i získat dostatečnou kvalitu souvisejících služeb. Alza je pro nás tím správným partnerem.

Lucie Kubíková

nákupčí Pražských služeb, a.s.

Vzhledem k tomu, že skoro vždy hrajeme o čas, jsme velice rádi, že naše požadavky řeší partneři z Alzy, kteří mají s poptávkovými a výběrovými řízeními zkušenosti. Je pro nás důležitá kvalita a pružnost služeb, kterou Alza poskytuje.
Podělte se s přáteli
Zaujala vás nabídka? Tak si ji nenechávejte jen pro sebe a řekněte o ni svým známým.