A4tech: Špičkové herní vybavení
Společnost A4tech má za sebou úspěšnou 30letou historii ve vývoji počítačového příslušenství. Pod značkou Bloody produkuje to nejlepší herní vybavení, ať už jde o herní myši, klávesnice, sluchátka, podložky pod myši nebo jiné příslušenství. Mezi její zákazníky patří jak příležitostní hráči, tak i profesionálové. Desítky let zkušenností A4techu pomohly k tomu, aby značka Bloody byla mezi hráči vnímána jako to nejlepší, co lze v herním segmentu dostat.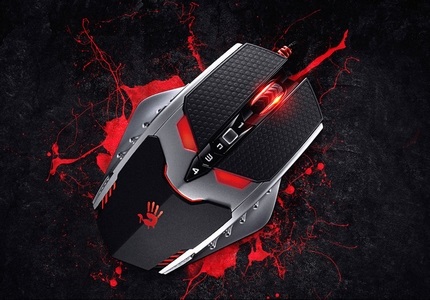 Herní myši A4tech
Herní myši A4tech s technologií Light Strike vyhodnotí kliknutí pod 0,2 ms, takže vám neuteče žádná střela. Hráčům nabízejí programovatelná tlačítka, vestavěnou paměť pro ukládání maker, několik střeleckých módů nebo přepínatelnost z levorukého ovládání na pravoruké i zpět. Na výběr jsou herní myši jak s optickým, tak i laserovým snímačem. Optickou myš na první pohled poznáte podle červeného LED světla snímače, výhodou je nižší cena, nevýhodou ale horší funkčnost na lesklém povrchu – proto k nim doporučujeme herní podložky pod myši A4tech. Laserové myši jsou sice dražší, mají ale vyšší přesnost a poradí si i s hladkým či lesklým povrchem.
Herní klávesnice A4tech
Herní klávesnice A4tech jsou nadupané nejnovějšími technologiemi a chytrými vychytávkami, které uspokojí jak začátečníky, tak i profesionální hráče. Jde například o infračervené snímače dotyku s technologií Light Strike a odezvou pod 0,2 ms, protiskluzové směrové klávesy ze silikonu, barevné neónové podsvícení kláves nebo možnost tvorby maker. Propracovaný anti-ghosting mód eliminuje nechtěné dvojstisky kláves a vyztužený mezerník zase prodlužuje jeho životnost. Příjemným bonusem herních klávesnic A4tech je navíc odolnost vůči prachu a vodě. Nechybí ani opěrka zápěstí pro dlouhé hodiny hraní, multimediální klávesy i herní mód, který je všechny deaktivuje.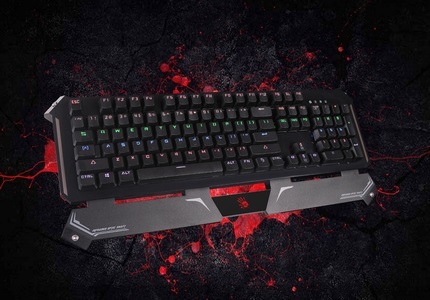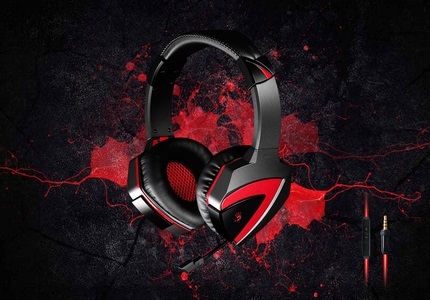 Herní sluchátka A4tech
Herní sluchátka A4tech jsou dělaná přímo na míru všem hráčům. K dispozici jsou dva typy připojení – klasický 3,5mm Jack i USB. Herní sluchátka A4tech se vyznačují pevným ocelovým rámem, pohodlným a nastavitelným hlavovým mostem, ale hlavně velkými měniči s křišťálovým zvukem a frekvenčním rozsahem 20 Hz až 20 kHz. Samozřejmostí každých sluchátek je i kvalitní mikrofon, abyste vašemu týmu mohli udávat pokyny. V nabídce nechybí ani herní sluchátka s prostorovým zvukem (7.1).
Herní příslušenství od A4techu
Hledáte stylové doplňky do vašeho pařanského koutku? Podívejte se do nabídky herního příslušenství A4tech a slaďte veškeré herní vybavení do stejného designu. Herní podložky pod myši zajistí myši přesný a rovnoměrný skluz, navíc se díky motivům Blood skvěle hodí k A4tech herní myši a klávesnici. Díky webkamerám nebudete jenom slyšet, ale i vidět, navíc je můžete využít i pro neherní aktivity, například pro Skype videohovory. Pokud vám dojdou volné USB porty, určitě se budou hodit USB huby.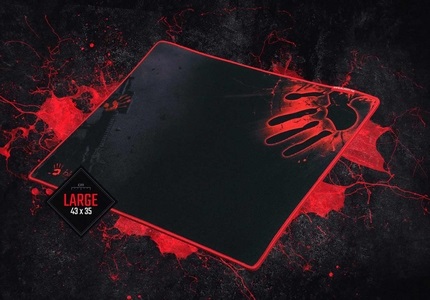 Enter product name
Note (link, Part number etc.):