CD přehrávače slouží k přehrávání audio CD. Při výběru se zaměřte zejména na způsob napájení, počet a druh vstupů a výkon.
Continue
Způsoby napájení CD přehrávače
Síťové - je nutné nepřetržité zapojení zařízení k přívodu elektrického proudu
Pomocí baterií - přenosné přehrávače z nich umožňují napájení, nejčastěji z baterií typu C
Druhy vstupů
USB - umožňuje přehrávání z USB flashdisků, smartphonů, tabletů a dalších kompatibilních zařízeních.
AUX - připojení přídavného kabelu nejčastěji s konektorem o průměru 3,5mm, slouží k přehrávání hudby z mp3/4 zařízení, notebooku, jejichž výstupem je zvukový signál.
Bluetooth - zabudované rozhraní, které slouží k bezdrátovému přehrávání hudby. Využijí ho zejména vlastníci chytrých telefonů, tabletů a notebooků.
Další faktory důležité při výběru CD přehrávače
Výkon přehrávače - s rostoucím výkonem zpravidla roste nejen maximální možná hlasitost, ale také kvalita zvuku - jeho síla a plnost. Poznáte to především u zvuků o nízké frekvenci - basů.
FM tuner - umožňuje přehrávači přijímat rádiové vlny, a tak naladit FM stanice
PPL FM tuner - možnost přijímat také digitální signál
Výstup pro 3,5mm jack - slouží k připojení sluchátek
Přenosnost - některé CD přehrávače jsou mobilnější než jiné, jako je tomu v případě discmanů. Naopak mikrosystémy přenosné nebývají.
Podpora CDG disků - jedná se o grafické hudební disky. Ocení ji zejména milovníci karaoke.
Hide description
Was this information useful?
This form is for collecting Feedback Only. If you have any other inquiries, please our Customer Care team here.
Is something missing or displayed incorrectly? Let us know your suggestions so we can improve the website and customer experience.
Best Deals
1.
Radio - portable CD, CD-R/RW, MP3, AM/FM radio, analogue tuner, USB, AUX-in, Telescopic antenna,
2.
Player portable, CD / CD-R / CD-RW / MP3, digital shock protection, repeat play function, Boost Bass system, LCD display, stereo headset (included)
3.
Turntable - with wooden design, plays MP3, CD, CD-R, RW, digital FM tuner, 20 presets, LCD, preset equalizer
The largest consumer electronics trade fair in the world, CES 2018, is behind us. Many companies have...
Zvuk ve vysokém rozlišení je jedinou správnou volbou pro pravé hudební fanoušky. Jaké jsou dnes možnosti...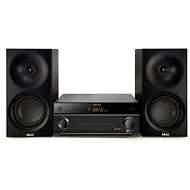 Akai AM-301 BK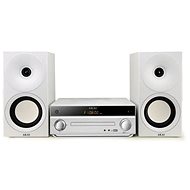 Akai AM-301W
CD přehrávače
In the category CD přehrávače on Alza.cz, we currently have a total of 30 products, which you can easily buy online and get quickly delivered. See all of your purchases and make orders on our easy-to-use app.
CD přehrávače – proved brands
Enter product name
Note (link, Part number etc.):
Check out products sorted by price starting with the lowest price in the category cheap CD přehrávače
Check out products sorted by price starting with the highest price in the category best sellers, best CD přehrávače
You'll find products sorted by reviews starting from the highest ranked in CD přehrávače reviews