EPSON: Exceed Your Vision
Japonská společnost Epson patří mezi nejvýznamnější výrobce kvalitních tiskáren, skenerů a multimediálních projektorů. Inkoustové tiskárny se pyšní vysokokapacitními zásobníky inkoustů EcoTank s dlouhou životností a díky 3D projektorům zažijete neopakovatelné filmové zážitky v pohodlí domova. Společnost Epson nabízí ke svým výrobkům celou řadu příslušenství, od kvalitních fotopapíru do tiskárny, až po unikátní brýle pro virtuální realitu.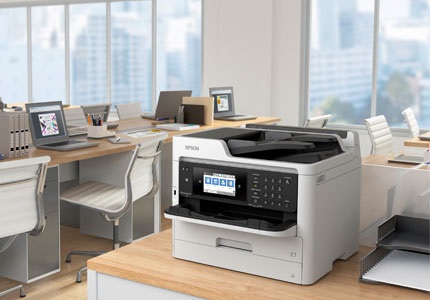 Kvalitní úsporný tisk díky tiskárnám Epson
V široké nabídce tiskáren Epson najdete multifunkční tiskárny, laserové tiskárny nebo například velkoformátové plotry. Inkoustové tiskárny Epson s technologií EcoTank se obejdou bez cartridge a umožňují doplňování inkoustu, který vydrží až 2 roky. Díky tomu klesnou provozní náklady na tisk až o 90 %. Rychlý, kvalitní a cenově výhodný tisk laserových tiskáren Epson najde využití především v malých firmách, zatímco velkoformátové tiskárny využijete hlavně pro tisk velkoformátových dokumentů.
Pokladní a EET tiskárny Epson
Pokladní a EET tiskárny Epson disponují úsporným a spolehlivým tiskem pomocí termální nebo jehličkové technologie a hodí se jak do obchodů, tak i restaurací a barů. Díky vysokorychlostnímu tisku a dlouhé životnosti tiskové hlavy je lze využít i ve frekventovaných provozech. Některé modely podporují i tisk firemního loga na účtenku. Kompaktní přenosné tiskárny Epson jsou zase vybaveny dobíjecími bateriemi a rozhraním WiFi pro snadný tisk na cestách.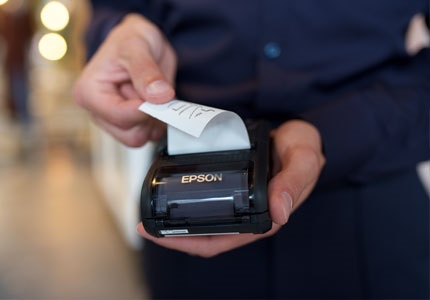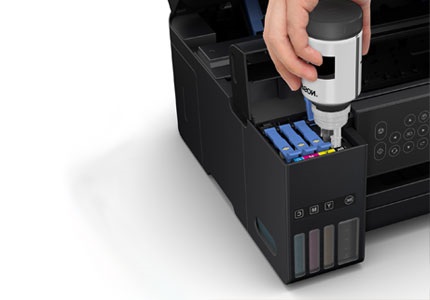 Spotřební materiál Epson a originální doplňky
Pro dosažení nejlepších tiskových výsledků v nabídce nechybí kvalitní papíry Epson včetně fotopapírů pro tisk fotografií. Pokud hledáte barvu do vaší tiskárny Epson, určitě si vyberete ze široké nabídky laserových tonerů a inkoustových cartridgí s dlouhou životností. V nabídce příslušenství Epson naleznete ale i brýle pro virtuální realitu. Technologie displeje Si-OLED a HD kamera zaručí kvalitní obraz a vysokokapacitní baterie vydrží až 6 hodin provozu.
Snadný převod do digitální podoby díky skenerům Epson
Pokud často převádíte dokumenty do elektronické podoby, skenery Epson jsou právě pro vás. Vysoké optické rozlišení a technologie Digital ICE pro odstranění prachu a škrábanců z fotografií zaručí špičkovou kvalitu naskenovaných dokumentů. Technologie Epson ReadyScan LED umožňuje rychlé skenování bez přehřívání skeneru a automatický podavač dokumentů značně urychlí vaši práci.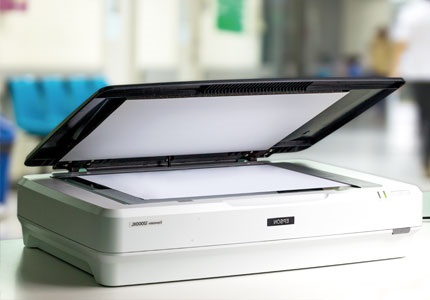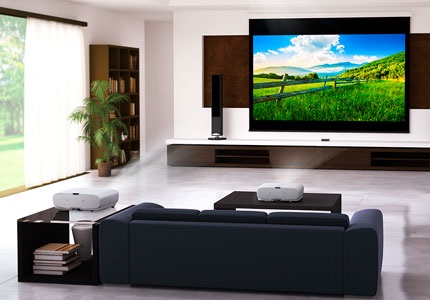 Projektory Epson pro profesionální prezentace
Kvalitní projektory Epson s vysokým rozlišením jsou ideálním pomocníkem nejen při prezentacích. Technologie 3LCD zaručí výjimečně jasný obraz s ostrými detaily a špičková promítací lampa disponuje dlouholetou životností. Díky 3D projektorům si vychutnáte jedinečný filmový zážitek na promítací ploše až 300" v pohodlí domova. Speciální síťové karty Epson umožní bezproblémovou komunikaci s PC prostřednictvm WiFi i bez kabeláže.
Epson
Epson
Epson je technologická společnost se sídlem v Japonsku. Je dceřinou společností Seiko Group. Historie společnosti sahá až do roku 1942. Patří mezi nejvýznamnější výrobce tiskáren, skenerů a multimediálních projektorů. Nabídka společnosti je však mnohem širší – zahrnuje rovněž i průmyslové roboty, registrační pokladny a další.
Was this information useful?
This form is for collecting Feedback Only. If you have any other inquiries, please our Customer Care team here.
Is something missing or displayed incorrectly? Let us know your suggestions so we can improve the website and customer experience.
Enter product name
Note (link, Part number etc.):