Brand/model of mobile phone
Gaming phones are the first choice of all enthusiastic mobile phone gamers. These mobile phones are characterized by high performance, a fine display with a high refresh rate, a sufficiently large memory and a decent battery. What else should the best gaming mobile phone have and what should you look out for when choosing one? Read on and find out.
Continue
Gaming Phones - Basic Characteristics
Although gaming phones are on offer from a number of tech giants and brave newcomers alike, usually trying to differentiate themselves as much as possible, there are a few key similarities. Let's take a look at a few important parameters that make a gaming phone a really impressive gaming phone.
Maximum performance is provided by the processor together with the graphics chip.
A solid display is essential for the best gaming experience on a gaming mobile.
A high refresh rate delivers smoother movement and greater control.
Sufficient internal memory is needed to store game data.
A high-capacity battery keeps your gaming phone running for hours.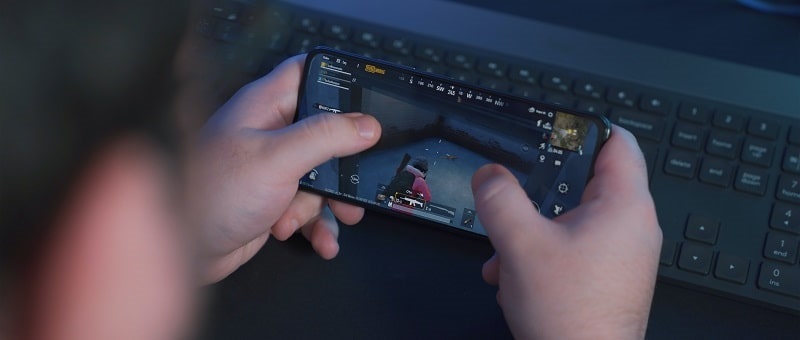 The Performance of Gaming Phones
Gaming phones are usually powered by top-of-the-line chips like the Qualcomm Snapdragon 8 Series or Kirin 9000. However, especially in recent years, even lower-end processors can keep up with more powerful models.
i
RAM capacity also plays an important role in terms of performance. 4GB RAM is enough for less demanding games, but for more demanding games, you should choose 6, 8, 12 or 16GB RAM.
Processors for Android Gaming Mobiles
Android Gaming Mobiles have a range of chips with different performances. The gold standard is Qualcomm Snapdragon, Samsung Exynos or HiSilicon Kirin processors.
Qualcomm Snapdragon powers gaming phones from OnePlus, Samsung, Xiaomi and ASUS. The performance is indicated by the chip designations - the 8th series (855, 865, 888) is among the most powerful on the market and the 7th series is less powerful but more economical.
Samsung Exynos is a Samsung phone exclusive. The most powerful processors are the latest Exynos 2000 and 1000 series.
HiSilicon Kirin chips are included in Huawei and Honor phones. Kirin 9000 is among the top performers in terms of performance, but demanding games and multitasking can also be handled by Exynos 900 series processors.
Apple Gaming Phones are Powered Exclusively by Apple Silicon Processors
Apple iPhone gaming phones and Apple Silicon processors are breaking performance charts and benchmarks year after year. The A13 Bionic, A14 Bionic or the latest A15 Bionic chips can be found in the top rungs of every benchmark of the time.
Display for Gaming Mobiles
A quality display is just as important for gaming mobiles as top performance. But what defines display quality? Look at the diagonal size, resolution, refresh rate, viewing angles and the technology used.
The Diagonal Size of Gaming Phones
What display-diagonal should gaming phones have? There is no single right answer here. The minimum usable size is generally considered to be 5.5″.
The 5.5″ to 5.9″ gaming phones score especially with their compact and pocket-friendly dimensions.
The 6″ to 6.4″ variants offer a compromise between immersive spectacle and compactness.
6.5″ and larger gaming mobiles will please demanding gamers who don't mind a larger overall size.
Display Resolution of Gaming Phones
What display resolution should I choose? Most gaming phones offer FullHD resolution, which is the optimal compromise between the amount of detail and battery consumption. The best gaming mobiles boast a 2K resolution.
The resolution is related to the DPI (Dots Per Inch) or the number of pixels per inch.
How Does the Refresh Rate Work and Why is Higher Better in Gaming Phones?
The refresh rate (given in Hz) is a simplified indication of how many times per second the gaming phone's display can be redrawn. Regular displays have a frequency of 60 Hz, while gaming phones have 90, 120 or even 144 Hz. The higher refresh rate delivers smoother and more precise movement.
i
Refresh Rate Model Situation
Imagine a game in which we drive a car in a straight line. For every second the car travels 50 metres. On the 60Hz display, the auto is rendered every 1/60th of a second, a 0.83 game metre jump forward. On a 120Hz display, the car only travels 0.42 metres between rendering.
How Much Memory Should a Gaming Phone Have?
A gaming phone for the casual gamer would be acceptable with 64GB memory. If you're a more demanding user or have multiple favourite games, we recommend choosing a gaming phone with 128GB, 256GB or 512GB or more internal memory.
The Battery of Gaming Phones
Every decent gaming phone must have a high-capacity battery, as graphically and computationally intensive games are known as endurance guzzlers. Optimal battery capacity varies by display resolution, frequency and operating system.
Get your gaming phone a fast charger, a power bank, a quality cable and a charging cover.
Gaming Phones and VR? No Problem!
VR glasses for gaming mobiles are the easiest ticket into the world of virtual reality. Enjoy VR conveniently and, above all, cheaply with a headset. The range of VR games and apps is getting more varied every day.
i
How to take your gaming experience to a whole new level? Try a gaming headset.
Gaming Phones by Price
Gaming phones are available in several price categories. How much is the base price and how much does the best gaming mobile with a maximum performance cost?
Game phones under £180? This you can't find. You can however play without any problem on a regular phone worth a couple of thousand.
Gaming mobiles under £350? These gaming mobile phones have a lower refresh rate and often also have a smaller memory capacity.
Gaming phones over £350? These gaming phones can comfortably handle any demanding game title. The upper price limit of gaming phones is around £1800.
Want to play games but save money at the same time? Take a look at cheap gaming phones.
Hide description
Was this information useful?
This form is used only for evaluating the information in the description above.
If you have any question about our products, services, transport or any other request, please contact our customer support.
What should be improved? Is anything missing here? Is anything wrong? Share it with us.
Best Sellers
1.
Mobile Phone 6,5" AMOLED 2400 × 1080, 90Hz, processor Qualcomm Snapdragon 720G 8-core, RAM 6 GB, internal memory 128 GB, Micro SD up to 1000 GB, main camera 64 Mpx (f/1,8) + 12 Mpx (f/2,2) + 5 Mpx (f/2,4) + 5 Mpx (f/2,2), selfie camera 32 Mpx, optical stabilization, GPS, Glonass, NFC, LTE, Jack (3,5mm) and USB-C, fingerprint reader in screen, hybrid slot, unlocked, quick charging 25W, battery 4500 mAh, Android 11
2.
Mobile Phone 6,1" IPS 1792 × 828, processor Apple A13 Bionic 6-core, RAM 4 GB, internal memory 64 GB, main camera with optical zoom 12 Mpx (f/1,8) + 12 Mpx (f/2,4), selfie camera 12 Mpx, optical stabilization, GPS, Glonass, NFC, LTE, UWB, Lightning port, single SIM + eSIM, water resistant IP68, unlocked, quick charging 18W, wireless charging, battery 3110 mAh, iOS 13
3.
Mobile Phone 6,5" AMOLED 2400 × 1080, 120Hz, processor Samsung Exynos 1280 8-core, RAM 6 GB, internal memory 128 GB, Micro SD up to 1000 GB, main camera 64 Mpx (f/1,8) + 12 Mpx (f/2,2) + 5 Mpx (f/2,4) + 5 Mpx (f/2,4), selfie camera 32 Mpx, optical stabilization, GPS, Glonass, NFC, LTE, 5G, USB-C, fingerprint reader in screen, hybrid slot, water resistant IP67, unlocked, quick charging 25W, battery 5000 mAh, Android 12
+ FREE 2 Gifts worth 1 200,-
Gaming Phones
Výměna tapety na mobilu je snadným způsobem, jak si telefon personalizovat. Jak ale taková výměna probíhá...
Každý máme to svoje vyzvánění na mobil. Někdo si nechal to, které mu po rozbalení nastavil telefon, někdo...
Nabídka mobilních telefonů na trhu je skutečně velmi pestrá, a pokud si chceme vybrat nový mobil, v jeho...
O čísle IMEI jste jistě již slyšeli. S ním se můžete o telefonu dozvědět několik informací ještě před jeho...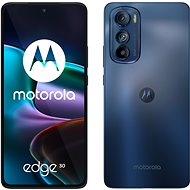 Motorola EDGE 30 128GB grey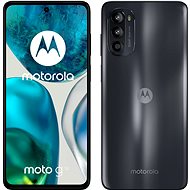 Motorola Moto G52 6GB/128GB grey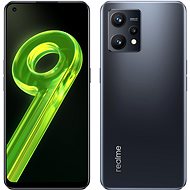 Realme 9 DualSIM 8GB/128GB black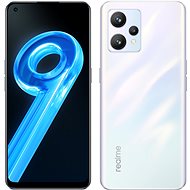 Realme 9 DualSIM 8GB/128GB white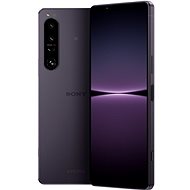 Sony Xperia 1 IV 5G purple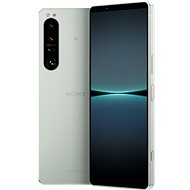 Sony Xperia 1 IV 5G white
Gaming Phones
In the category Gaming Phones on Alza.cz, we currently have a total of 503 products, which you can easily buy online and get quickly delivered. See all of your purchases and make orders on our easy-to-use app.
Enter product name
Note (link, Part number etc.):
Check out products sorted by price starting with the lowest price in the category cheap gaming Phones
Check out products sorted by price starting with the highest price in the category best sellers, best gaming Phones
You'll find products sorted by reviews starting from the highest ranked in gaming Phones reviews