Výkonný procesor je jedním z nejdůležitějších komponentů každé herní sestavy a v oblasti progamingu to platí dvojnásob. Kvalitní komponenty jsou základem pro to, aby si hráč mohl užívat stále náročnější herní tituly. Při výběru nového herního procesoru je důležitá zejména pracovní frekvence a počet jader. Jaké jsou další klíčové parametry při výběru herního procesoru?
Continue
Základní parametry herních procesorů
Frekvence herních procesorů
Frekvence je asi ta nejznámější vlastnost procesoru, podle které se orientují i ti méně zkušení uživatelé. Fakticky se jedná o rychlost procesoru, která se udává v GHz. Čím vyšší je tato hodnota, tím výkonnější procesor je, nicméně důležitým faktorem je v této souvislosti i počet jader.
Jaký počet jader u progamingových CPU
Počet jader vyjadřuje, kolik současně běžících úloh je procesor schopen zpracovat. Čím více jader, tím více úloh. Záleží na tom, jaké hry chcete na gamingové sestavě provozovat.
Pro méně náročné nebo oldschoolové hry postačí dvoujádrový procesor.
Zlatou střední cestou je čtyřjádrový procesor, například z řady Intel Core i5 nebo AMD FX – rozhýbete tak většinou i náročnější herní tituly, ne vždy si je ale zahrajete na maximální detaily.
Pokud chcete mít rezervu i do budoucna a užít si hraní počítačových her na maximum, doporučujeme pořídit 6 a více jádrový procesor řady Intel Core i7 nebo AMD Ryzen.
Funkce automatického přetaktování
Funkcí automatického přetaktování je dnes již vybavena většina procesorů. U nich se udává tzv. základní pracovní frekvence, například 3 GHz a OC frekvence, například 3,6 GHz. Procesor je při vysokém zatížení schopen dynamicky zvýšit svoji základní pracovní frekvenci na vyšší. U procesorů Intel jde o technologii Turbo Boost, u CPU od AMD potom o Turbo Core.
Další vlastnosti herních procesorů
Hyper Threading/Multi Threading – jedná se o vlastnost, díky které je procesor schopen zpracovat dvojnásobný počet vláken, než má jader. V podstatě se každé jádro chová tak, jako byly dvě na sobě nezávislá jádra. Touto funkcí bývají vybaveny výkonnější a zároveň dražší procesory.
Box – některé procesory jsou dodávány společně s chladičem.
Integrované GPU – výkonnější procesory v sobě také mívají integrované grafické jádro, které je schopné vygenerovat dostatek výkonu pro každodenní používání počítače, nicméně pro hraní her je výkon nedostatečný a využijete zde samostatnou grafickou kartu.
Možnost manuálního přetaktování – pro herní nadšence jsou zde procesory s odemčeným násobičem, které lze manuálně přetaktovat. U Intelu je poznáte označením písmeny "K" nebo "X" (například Intel Core i7-7700K). AMD je označuje přívlastkem Black Edition. Odemčený násobič mají dále všechny procesory z řady AMD Ryzen.
Na co si ještě dát pozor při výběru gaming procesoru
Při výběru procesoru pro gaming je potřeba mít na paměti výkon ostatních komponent počítače, především herní grafické karty, která je při hraní her absolutním základem. Tyto dvě součásti by měly být vyvážené, tedy procesor by měl svým výkonem odpovídat výkonu grafické karty, aby ji "nebrzdil". Pro inspiraci můžete nahlédnout na náš článek jak zkombinovat základní desku, CPU a GPU, kde najdete i příkladové kombinace.
Hide description
Was this information useful?
This form is for collecting Feedback Only. If you have any other inquiries, please our Customer Care team here.
Is something missing or displayed incorrectly? Let us know your suggestions so we can improve the website and customer experience.
Best Deals
1.
Processor - 6-Core, 2.9GHz (65W), Turboboost 4.1GHz, Intel UHD Graphics 630 (1050MHz), 9MB L3 cache, 1151 socket, Coffee Lake, cooler box, only for Intel 3XX series
2.
Processor - 6/12T-Core, 3.4GHz (65W), Boost 3.9GHz, 16MB L3 cache, socket AM4, Zen+ 12nm, with Wraith Stealth heatsink
+ FREE Hra pro PC - balíček her - Tom Clancy's The Division 2 Gold Edition, World War Z worth 3 399,-
3.
Processor - Quad-Core, 3.6GHz (65W), Intel HD Graphics 630 (1100MHz), 6MB L3 cache, socket 1151, Coffee Lake 14nm, stock heatsink, only for Intel 3XX chipset
Herní procesory
Čekání hráčů na pořádný procesor pro herní notebooky je u konce. Přichází totiž 8jádrové monstrum v podobě...
Nová generace procesorů AMD Ryzen 3000 se blíží mílovými kroky. Oficiální uvedení chystá AMD na CES 2019...
I přes zmatek na trhu a aktuální nedostatek Intel procesorů máme otestováno v nejnovějších hrách a rovnou...
Otestovali jsme pro vás hru Shadow of the Tomb Raider. V článku se dozvíte, jak jednotlivé detaily ovlivní...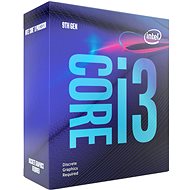 Intel Core i3-9100F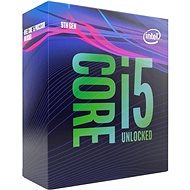 Intel Core i5-9600KF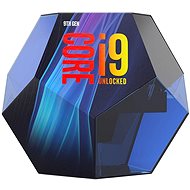 Intel Core i9-9900K DELID DIRECT DIE
Herní procesory
In the category Herní procesory on Alza.cz, we currently have a total of 45 products, which you can easily buy online and get quickly delivered. See all of your purchases and make orders on our easy-to-use app.
Herní procesory – proved brands
Enter product name
Note (link, Part number etc.):
Check out products sorted by price starting with the lowest price in the category cheap herní procesory
Check out products sorted by price starting with the highest price in the category best sellers, best herní procesory
You'll find products sorted by reviews starting from the highest ranked in herní procesory reviews