A powerful processor is one of the most important components of any gaming system, and this is doubly true if you want to take advantage of those spiffy Ultra settings. High-quality PC components are a must if you want to enjoy increasingly graphically intensive videogames. If you are buying a new processor, the first parameter that should interest you is the clock speed and number of cores. What are some other key parameters you need when choosing a gaming processor?
Continue
Basic Gaming Processor Parameters
Processor Clock Speed
Clock speed is probably the best-known feature of any processor, familiar even to casual PC users. To put it simply, it's essentially the processor speed, which is listed in GHz. The higher the number, the more powerful the processor, but the number of cores is also an important factor to consider.
How Many Cores for a Gaming CPU?
The number of cores indicates how many simultaneous tasks the processor can handle. The more cores, the more tasks. Your choice should therefore depend on what games do you want to run on your system.
For less demanding or old-school games, a dual core processor will do.
If you want an all-around good compromise, get a quad-core processor, such as the Intel Core i5 or the AMD FX series. These will run even performance-heavy games, but not necessarily at the highest settings.
If you want your system to be future-proof and enjoy playing PC games at Ultra, we recommend that you purchase an Intel Core i7 or AMD Ryzen processor with six core or more.
Automatic Overclocking
Most modern processors are equipped with automatic overclocking by default. These processors then have the so-called base clock speed, for example 3 GHz, and the OC clock speed that could be about 3.6 GHz. The processor can dynamically boost its base clock speed in response to the momentary performance requirements. For Intel processors this tech is called Turbo Boost, while AMD CPUs use Turbo Core.
Other Gaming Processor Features
Hyper Threading / Multi Threading - this is a feature that allows the processor to process twice the number of threads than it has cores. Essentially, each core behaves as if it were two standalone cores. You can usually find this feature on the more powerful and expensive processors.
Box - some processors come with a heatsink.
Integrated GPUs - some of the better processors also have an integrated GPU, powerful enough for everyday computer work; however, its performance is insufficient for gaming and you will need a dedicated graphics card.
Manual overclocking - for hardcore gamers, there are processors with an unlocked multiplier that can be overclocked manually. With Intel, you can identify these processors by the letters "K" or "X" in their designation (for example, Intel Core i7-7700K). AMD refers to them as Black Edition. All AMD Ryzen processors also have an unlocked multiplier.
Things to Watch out for When Choosing a Gaming Processor
When buying a gaming processor, you have to keep in mind the performance of other computer components, especially the gaming graphics card, which is the single most important component you need for gaming. The processor and the graphics card should be balanced in power to ensure there won't be any performance bottlenecks—there is no point in investing in an expensive processor if your graphics card can't keep up. As an inspiration, you can check out our article on How to Combine a Motherboard, CPU and GPU, where you can find several examples of what a balanced system looks like.
Hide description
Was this information useful?
This form is used only for evaluating the information in the description above.
If you have any question about our products, services, transport or any other request, please contact our customer support.
What should be improved? Is anything missing here? Is anything wrong? Share it with us.
Best Sellers
1.
Processor - 6-core, 12 threads, 2.9GHz (TDP 65W), Boost 4.3 GHz, 12MB L3 cache, Without integrated graphics chip, socket Intel 1200, Comet Lake, box cooler, only Intel 5xx, 4xx series chipset
2.
Processor - 6-core, 12 threads, 3.7GHz (TDP 65W), Boost 4.6 GHz, 32MB L3 cache, Without integrated graphics chip, socket AMD AM4 , Vermeer, box cooler, Wraith Stealth
+ FREE Promo Electronic Key - Xbox Game Pass for PC - 1st Monthly Subscription - "Special Offer with AMD Processors" worth 259,-
3.
Processor - 4-core, 8 threads, 3.6GHz (TDP 65W), Boost 4.3 GHz, 6MB L3 cache, Without integrated graphics chip, socket Intel 1200, Comet Lake, box cooler, only Intel 5xx, 4xx series chipset
Gaming Processors
The processor is the main computing and control centre of personal computers, as well as other devices...
4 to 18 cores on one motherboard? With the new Intel Basin Falls based on the X299 chipset, the dream...
Are you shaking you head about where to get the money for the new Ryzen? Why despair when there is a much...
Are you not satisfied with the Intel Core i7-7700K processor's performance? We have a solution, and it...
Intel Core i9-12900K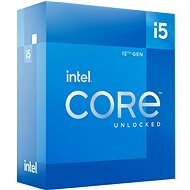 Intel Core i5-12600K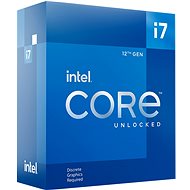 Intel Core i7-12700KF
Intel Core i5-12600KF
Gaming Processors
In the category Gaming Processors on Alza.cz, we currently have a total of 56 products, which you can easily buy online and get quickly delivered. See all of your purchases and make orders on our easy-to-use app.
Gaming Processors – proved brands
Enter product name
Note (link, Part number etc.):
Check out products sorted by price starting with the lowest price in the category cheap gaming Processors
Find products sorted from the most expensive to the cheapest in the category most expensive gaming Processors
Check out products sorted by price starting with the highest price in the category best sellers, best gaming Processors
You'll find products sorted by reviews starting from the highest ranked in gaming Processors reviews