Hasbro
Hasbro is a traditional and world-famous brand of toys and games. Its production began with school needs, over time, and as new trends came along, it focused on the production of board and digital games. Hasbro has thus become the market leader among toy manufacturers. The company has also gained international respect for its social responsibility and ethics.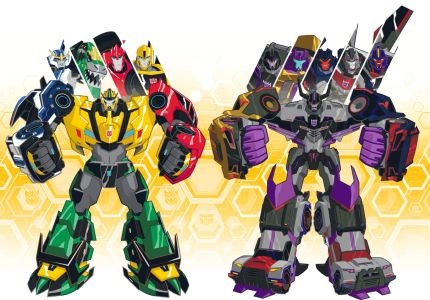 Transformers
All kids surely know how important it is to have the perfect fighters to rescue the world. Transformers are robots who can transform themselves into disguises when necessary. Transformer Robots can also be found in films where they fight against evil. In particular, they are Protector Autobots who fight against the Decepticons.
Nerf
Plastic Nerf guns are the most ideal means for children's games and battles. With their wide range of shapes and sizes, every small shooter can choose the perfect Nerf gun to fit them. They are suitable both for water battles and for outdoor and home use. Different types of blasters provide a whole new dimension during battles. Nerf's range of replacement darts, straps, and viewfinders make it easier to target the enemies.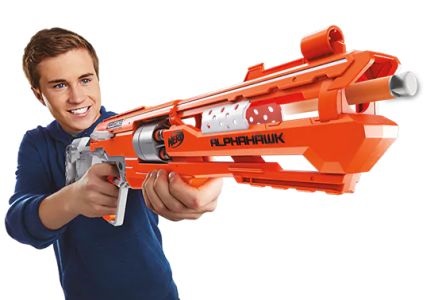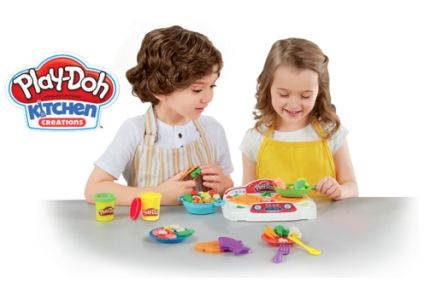 Play-Doh
Intelligent Play-Doh modelling clay helps small children develop their fine motor skills. Play-Doh is a safe, non-hardening compound that children can start modelling with from as young as 2 years old. The modelling clay material is easy to mould, even in small hands, and it is a great tool for developing creativity. Sealed cups of Play-Doh modelling clay are available in a variety of sets.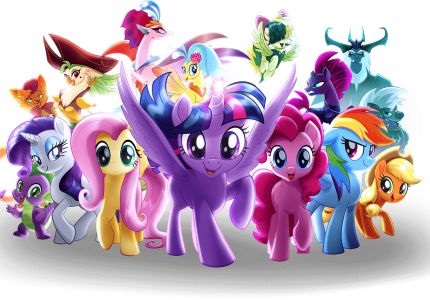 My Little Pony
My Little Pony Coloured Ponies are popular pals for all little girls who are looking for adventures. Their Equestrian World is full of colours, love, and fun. My Little Pony toys have a cheerful nature that teach children some of the most important values. My Little Pony is also known from a film of the same name, where the ponies work together to save their home.
Littlest Pet Shop
The Littlest Pet Shop offers popular animals, which many young children have a passion for collecting. The series of animals is sophisticated in detail, so they will surely become the pride of any small collector. From the Littlest Pet Shop, you can choose the size, colour, and type of pet that is missing in your collection. The Littlest Pet Shop animals are available either individually, in plush forms, or in game sets.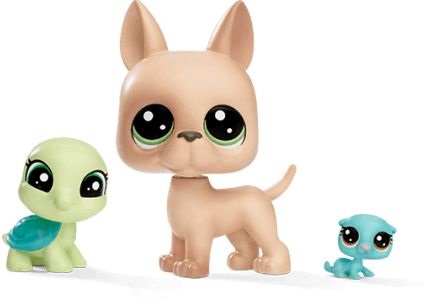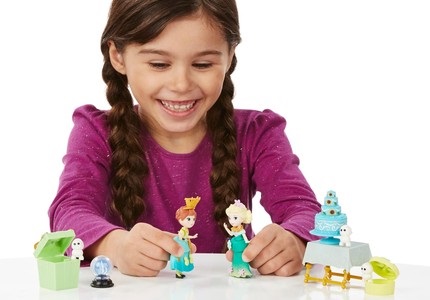 Hasbro Dolls
Dolls from Disney fairy tales are exactly the same as those you know from television. Little girls will feel like they belong in the fairy tale worlds. They can also choose the ideal accessories for their new best friends to make their beauty even more prominent. The dolls are available in different sizes as well as in designs that are suitable for playing in water.
Hasbro
Hasbro


Year founded: 1923
Location: Hasbrouck Heights, New Jersey, USA
Founders: Henry and Helal Hassenfeld
The most successful product of Hasbro is the Monopoly board game, which was first introduced in 1935. It was even created in an exclusive version made of gold and diamonds, as well as a version made of dark chocolate.
The history of Hasbro began in the 1920s when the two Hassenfeld brothers - Polish emigrants - founded a small family business - HASsenfeld BROthers, producing school aids. However, their sons changed their business to HASBRO. In the 1940s, the company expanded its productions to include toys. Over the next decade, Hasbro toys were sold in all US states, and then subsequently penetrated the entire North American continent in the 1960s. Today, Hasbro is the second largest company in the world to produce toys and games.

Hasbro is globally characterised for its innovation, sophisticated marketing and marketing policy, which allows it to market new brands and new products every year. Last year, Hasbro introduced its new direction and strategy to the entertainment industry.

The best-selling and most popular children's brands in our country include the Littlest Pet Shop collection. This collectible series of animals called "pethoppers" has been holding its position in first place for four consecutive years. Within the segment for boys' toys, Hasbro boasts several offerings, including TRANSFORMERS, the unique series of transforming toys.

Other very impressive and popular Hasbro toys are My Little Pony, Pony World, FurReal Friends, Interactive Animals, and Marvel Star Wars action heroes. When it comes to social games, Hasbro is best known for MONOPOLY, which has become the most popular board game of the 20th century.
Enter product name
Note (link, Part number etc.):