The legendary British company Marshall has over 50 years experience as one of the largest, most successful and most important manufacturers of guitar amplifiers in the world. Jimi Hendrix, Led Zeppelin, Slash, Slayer, and hundreds more artists turned to Marshall for their signature sound, and the familiar sight of stacks of Marshall amps at the back of the stage became the backdrop for many of rock's most iconic moments.
Fortunately, you don't have to shell out a grand to own a Marshall anymore – with Marshall Major headphones, everyone can enjoy the sound quality that entranced their favorite artists, along with unmistakable Marshall styling and a variety of color options.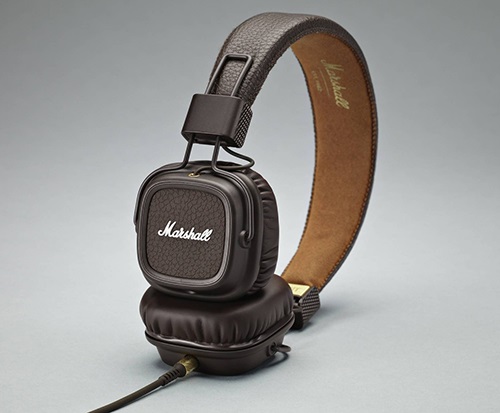 Love at first sight
The new and revised version of the original Marshall Major brings many incremental improvements. Though these headphones stand out due to their unique appearance, the first and foremost concern is sound fidelity, which has been noticeably tweaked.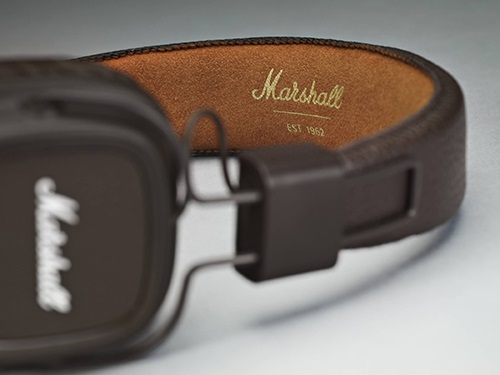 Thanks tuned dynamic drives, this model offers even deeper bass while precisely rendering mids and highs. The total distortion of the signal is insignificant, and frequency range from 10 Hz - 20 kHz captures absolutely everything.
A Perfect Fit
Another objective was improving the level of user comfort when wearing the headphones over long periods of time. Extra-soft cushions coddle your ears, even after several hours of use. The cable is detachable and can be plugged in on other side for maximum convenience, and the package includes a free splitter so you can share your music with another friend's headphones.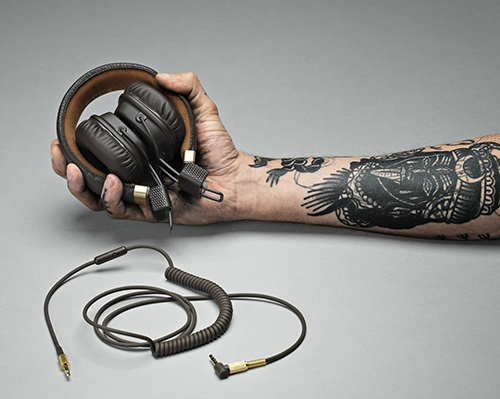 The headphones are built of durable materials and designed to eliminated the possibilities of breakage. Nonetheless, they collapse into a folded, compact form for easy transport.