Malé domácí elektrospotřebiče z Anglie
Píše se rok 1936 a pánové Donal Morphy a Charles Richards objevují potenciál na poli malých domácích spotřebičů a zakládají novou značku Morphy Richards. Vnáší tak do britských domácností dostupné produkty jako jsou žehličky, v té době zboží určené pouze pro vyšší příjmovou třídu. V tuto chvíli ještě netuší, jak populární se značka Morphy Richards na britských ostrovech stane.
V současné době využívá produkty značky Morphy Richards každá druhá domácnost v Anglii, což nepochybně svědčí o jejich kvalitě. Portfolio značky Morphy Richards je především silné na poli snídaňových setů, žehliček a produktů na přípravu pokrmů, ovšem s nemalou popularitou se setkává i v řadách pomocníků při úklidu. Jejich výrobky se snaží vždy být něčím napřed, překvapit svou praktičností a zaujmout designem.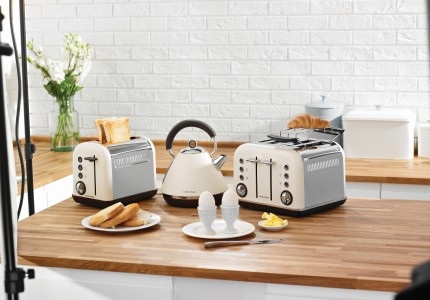 Snídaňové sety Morphy Richards
Se snídaňovými sety v kombinaci s rychlovarnými konvicemi Morphy Richards bude Vaše snídaně vždy stylová a perfektní, přesně tak, jak ji mají Angličané rádi. Ať už retro nebo moderně, s topinkovači Morphy Richards vždy skvěle a chutně. Výběr je z několika produktových řad a množství barev.
Příprava pokrmů
S výrobky na přípravu pokrmů Morphy Richards budete mít vždy toho správného pomocníka při ruce. Mixéry, hrnce nebo třeba pekárna – výrobky vám vždy dodají potřebnou jistotu do vaření a přípravy osvědčených, ale i nových dobrot.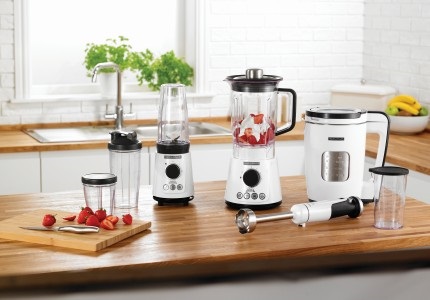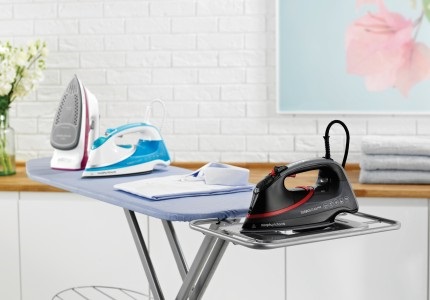 Žehličky od Morphy Richards
Žehlení nebývá mezi nejoblíbenějšími činnostmi, ale s žehličkami Morphy Richards vám to aspoň půjde snadno od ruky. S výkonným parním rázem, antistatickou žehlící plochou a velkorysým objemem pro vodu, budete mít vyžehleno dříve, než vás to přestane bavit.
Prémiové výrobky z řady Redefine
Série Redefine je technologicky nejvyspělejší řada výrobků Morphy Richards. Její design je oceněn hned několikrát, například Red Dot Award nebo IF Design Award. Technologie a materiály použité v sérii Redefine zaručují naprostou spokojenost i pro ty nejnáročnější zákazníky. Jedná se o skutečný luxus.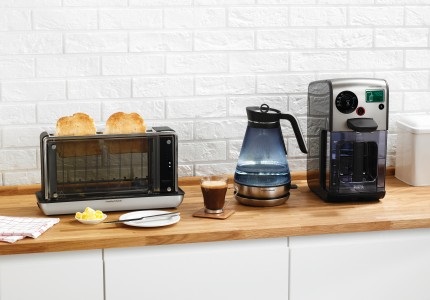 Enter product name
Note (link, Part number etc.):