Chystáte se zakoupit nový notebook, ale nevíte, pro který se rozhodnout? Pomůžeme vám zjistit, jaký druh notebooku je pro vás ten pravý a podle jakých parametrů si ho z široké nabídky vybrat.
Continue
Notebook pro běžné užití – pohodlná práce, kvalitní zábava
Notebooky pro běžné užití jsou vhodné na doma, na cesty nebo do školy. Vyberte si z různých cenových kategorií podle toho, jaké máte na notebook nároky. Mnoho modelů rovněž připojíte k dokovací stanici, čímž ho pohodlně propojíte s řadou dalších zařízení včetně monitoru. V nabídce nechybí ani notebooky s podsvícenou klávesnicí.
Chcete se při výběru notebooku vejít do určité částky? Připravili jsme pro vás několik kategorií, ze kterých si snadno vyberete notebook podle ceny.
Herní notebook pro nadšeného pařana
Herního notebooky se vyznačují výkonnou grafickou kartou, dostatkem RAM paměti a silným procesorem. Herní notebook s podsvícenou klávesnicí vám navíc umožní pohodlně hrát i v noci a vypadá stylově. Vysoký výkon je ale náročný na výdrž baterie, takže jsou dražší než třeba kancelářské modely.
Pracovní notebook – kvalitní zpracování, vysoký výkon
Pracovní notebooky nabízí vysoký výkon a hodí se například pro střih videí, tvorbu 3D animací nebo práci s grafikou. Pracovní notebook mívá také delší výdrž baterie, kvalitně zpracovanou konstrukci a některé modely mají navíc prodlouženou záruku.
MacBook – stylový a kvalitní notebook
MacBooky jsou notebooky od firmy Apple, která vyrábí jak hardware, tak i vyvíjí jejich operační systém macOS. Díky tomu jsou MacBooky perfektně optimalizované, mají plynulý chod a společně s dalšími zařízeními od Apple, jako iPhone, iPad či Apple TV, tvoří vyladěný a navzájem propojený ekosystém s řadou vychytávek.
Notebook s Intel Optane
Notebooky s Intel Optane má speciální cachovací paměť, díky které dosahují rychlostí jako notebook s SSD. Nabízí rychlou práce s daty jako kopírování nebo přesouvání souborů a rychleji nabíhá OS během startu počítače. Cena notebooku je daleko nižší než u modelů s SSD.
Dotykový notebook, nebo raději tablet PC – zařízení 2v1?
Dotykové notebooky v sobě kombinuje výhody laptopu jako touchpad a klávesnice, ale lze ho ovládat dotykem jako tablet. Variací na dotykový notebook je takzvané tablet PC neboli zařízení 2v1, notebook a tablet v jednom. Tato zařízení umožňují odejmout klávesnici, čímž získáte plnohodnotný tablet, nebo otočit také displej o 360°.
Designové skvosty – je libo bílý notebook, nebo růžový notebook?
Designové notebooky jsou pro ty, kteří kromě výkonu chtějí i elegantní styl. Zapomeňte na fádní barvy, nemusíte mít jen klasický černý nebo bílý notebook v plastovém těle. Pořiďte si klidně zlatý, červený nebo růžový notebook se stylovým kovovým tělem.
Slevové akce a prodej notebooku na splátky
Kvalitní notebook nemusí stát celé jmění. Nabízíme řadu levných notebooků v akcích jako Čistíme sklady. Pokud vám zrovna chybí hotovost, nabízíme také prodej notebooku na splátky.
Příslušenství pro notebooky
Příslušenství k notebookům u nás najdete celou řadu. Nabízíme náhradní baterie a adaptéry, pevné disky a optické mechaniky (interní i externí), paměti RAM, dokovovací stanice, replikátory portů a mnoho dalšího.
Na co se zaměřit při výběru notebooku?
Displej notebooku – brána do digitálního světa
Když vybíráme notebook, displej a jeho parametry jsou jedním z nejdůležitějších faktorů. Je potřeba správně zvolit velikost, rozlišení, typ displeje a technologii obrazu.
Rozlišení – pro sledování filmů, hraní her a práci s grafikou na notebooku volíme nejméně Full HD rozlišení (náročnější uživatelé Ultra HD). Pro kancelářskou práci stačí nižší rozlišení.
Velikost displeje – na větším displeji si více užijete hry a filmy, ale jsou těžší a hůře se přenášejí.

10"–14,1" displej mají menší, kompaktní notebooky vhodné pro časté přenášení.
15"–15,6" jsou nejrozšířenější rozměry displeje mezi notebooky, mají univerzální využití.
17"–18,4" displeje se hodí se na filmy, hry, i práci s grafikou a videi, notebook se ale hůře přenáší.

Typ displeje – dělí se na lesklý a matný. Lesklý displej má jasnější barvy, ale hodně odráží okolní světlo. Matný neboli antireflexní displej odlesky tolik neodráží a více se hodí na cestování.
Technologie obrazu – nejrozšířenější jsou TN a IPS. TN displej je levnější, má vysoký jas a rychlou odezvu, ale horší pozorovací úhly. IPS displej má lepší barvy i pozorovací úhly, ale nižší kontrast a vyšší odezvu.
Je pro vás velikost displeje na 1. místě? Začněte výběr notebooku podle úhlopříčky.
Procesor – srdce každého notebooku
Notebook používá procesor zejména při profesionální práci nebo hraní her. Nejdůležitějšími parametry při výběru procesoru jsou frekvence a počet jader.
Pro hry nebo práci volte notebook s nejméně 4jádrovým procesorem – například Intel Core i5 či Core i7.
Pro základní činnosti postačí notebook s méně výkonným procesorem jako třeba Intel Pentium či Celeron.
Velikost RAM notebooku – kolik operační paměti budu potřebovat?
Čím vyšší je kapacita paměti RAM, tím větší množství úloh bude váš notebook současně zvládat.
Notebook s 4GB RAM stačí pro základní kancelářskou práci, prohlížení internetu a multimédia.
Notebook s 8GB RAM je zlatou střední cestou a současným standardem. Kromě základních činností si také zahrajete většinu her a plynule spustíte některé náročnější aplikace.
Notebook s 16GB RAM se hodí pro nejnáročnější hráče a profesionály. Pokud chcete hrát hry v nejvyšší kvalitě a zároveň streamovat, střihat videa či editovat grafiku, je 16GB RAM vhodná pro váš notebook.
Grafická karta notebooku – stačí integrovaná, nebo raději zvolit dedikovanou?
Grafická se stará o vytváření obrazu na vašem monitoru. Dělí se na integrované a dedikované.
Integrovaná grafická karta je dostačující, pokud používáte notebook ke kancelářské práci nebo pokud patříte mezi nenáročné uživatele, kterým stačí notebook ke sledování videí nebo prohlížení fotek.
Dedikovaná grafická karta je nutností pro náročné uživatele, kteří chtějí používat notebook na hraní nových náročných her, VR nebo taky práci s grafikou či videi.
Pevný disk, místo pro vaše data – jaký typ je vhodný pro můj notebook?
Notebooky používají běžné druhy pevných disků – HDD, SSD disky nebo SSHD disky.
HDD disky mají pohyblivé části, jsou levné a pojmou velké množství dat. Nevýhodou je nižší rychlost a vyšší náchylnost na otřesy. Běžným uživatelům postačí notebook s HDD o kapacitě do 500 GB.
SSD disky nemají pohyblivé součásti, jsou velmi rychlé, ale také jsou podstatně dražší než HDD. Nejsou náchylné na otřesy. Operační systém na SSD notebooku naběhne za pouhé desítky vteřin.
SSHD disky jsou hybridní disky – jde o HDD s SSD pamětí, do které se ukládají často používaná data, což výrazně zkracuje dobu načítání aplikací a OS notebooku.
Náročnějším uživatelům doporučujeme kombinaci HDD a SSD disku, kde operační systém a aplikace notebooku jsou na SSD a data na HDD.
Hide description
Was this information useful?
This form is for collecting Feedback Only. If you have any other inquiries, please our Customer Care team here.
Is something missing or displayed incorrectly? Let us know your suggestions so we can improve the website and customer experience.
Best Deals
1.
MacBook - Intel Core i5 1.8GHz Broadwell, 13.3" LED 1440x900, RAM 8GB, Intel HD Graphics 6000, SSD 128GB, WiFi 802.11ac, BlueTooth 4.0, Webcam, USB 3.0, 1x Thunderbolt port, Backlit keyboard, MacOS Sierra
2.
Laptop - Intel Celeron Dual Core N4000 Gemini Lake, 15.6 "LED 1366x768 antireflection, RAM 4GB DDR4, Intel UHD Graphics 600, HDD 500GB 5400 RPM, DVD, WiFi 802.11ac, Bluetooth 4.1, webcam, USB 3.1 Gen 1, HDMI, 2-cell battery, Windows 10 Home 64bit
3.
MacBook - Intel Core i5 1.6GHz Amber Lake, 13.3 "IPS LED 2560x1600, RAM 8GB LPDDR3, Intel UHD Graphics 617, SSD 128GB, WiFi 802.11ac, Bluetooth 4.2, Facetime 720p Webcam, 2x USB-C Thunderbolt 3, Touch ID, , macOS Mojave
Notebooky
Značka Republic of Gamers, vyčleněná z mateřské společnosti ASUS, nám už pár let přináší špičkové herní...
Pokud hledáte kvalitně vyrobený herní notebook s kupou výkonu, ASUS TUF Gaming FX505 a FX705 by vás...
Předmětem dnešní recenze je notebook MSI GS75 Stealth 9SG, který je vybaven procesorem Intel Core 9...
Computex 2019 ukázal hned několik velkých a zajímavých novinek. Patří mezi ně profesionální platforma...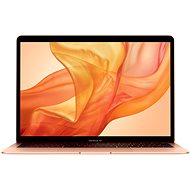 MacBook Air 13" Retina CZ Zlatý 2018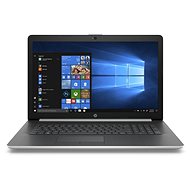 HP 17-ca1001nc Natural Silver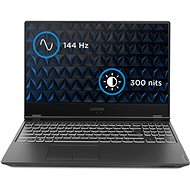 Lenovo Legion Y540-15IRH Black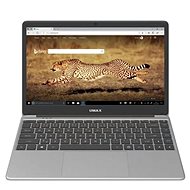 VisionBook 14We Plus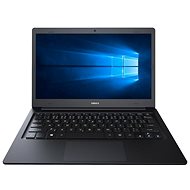 VisionBook 12Wi-64GB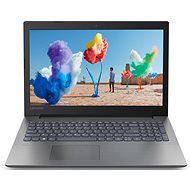 Lenovo IdeaPad 330-15IKBR Onyx Black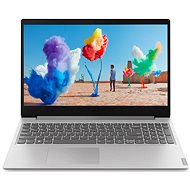 Lenovo IdeaPad S145-15AST Grey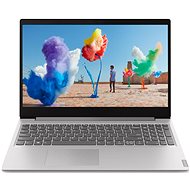 Lenovo IdeaPad S145-15IWL Grey
Notebooky
Rozhodujete se, kterou značku notebooku zvolit? Přinášíme vám přehled nejvýznamnějších výrobců notebooků a poodhalíme, čím jednotliví výrobci vynikají.
Kvalitní notebooky světových značek
V naší nabídce naleznete nejrůznější notebooky od největších výrobců elektroniky.
Acer
Acer nabízí kromě solidních kancelářských modelů i vymazlené herní stroje Acer Predator, které ocení zejména náruživí hráči.
Apple
Notebooky značky Apple se nazývají Macbooky, místo OS Windows v nich běží plně optimalizovaný macOS a kombinují v sobě lehkost, eleganci a vysoký výkon. Perfektně spolupracují s Apple iPhone i dalšími jablečnými zařízeními a velkou výhodou jsou i každoroční bezplatné upgrady na nejnovější verzi macOS.
Asus
Asus nabízí solidní portfolio notebooků, zaujmou například tablet PC modely Transformer, které změnily trh tabletů a notebooků. Hráči si přijdou na své díky herním mašinám Asus ROG – Republic of Gamers.
Dell
Dell nabízí především velice kvalitní notebooky pro profesionály včetně výkonných pracovních stanic. S herní řadou Alienware si na své přijdou i hráči, a díky kvalitnímu zpracování je Dell oblíbenou značkou pro firemní notebooky.
HP
HP je americká firma patřící ke špičce v oblasti elektroniky. Naleznete u ní skvělé herní stroje HP Omen, 2v1 zařízení, kancelářské, profesionální, ale také základní notebooky pro nenáročné uživatele. Vybere si každý.
Lenovo
Lenovo je od převzetí počítačové divize IBM jedním z největších světových výrobců počítačů. V širokém portfoliu firmy si najde každý svůj notebook. Cena, výkon a kvalita zpracování jsou vždy v ideálním poměru. Nechybí ani herní řada Lenovo Legion.
MS Surface
Řada MS Surface je přímým konkurentem Macbooků, jen běží na OS Windows. Může pochlubit zejména dotykovými notebooky a tablety PC – zařízeními 2v1, včetně modelů s odnímatelnou klávesnicí. Hledáte–li zařízení na pomezí tabletu a notebooku, je MS Surface skvělou volbou.
Was this information useful?
This form is for collecting Feedback Only. If you have any other inquiries, please our Customer Care team here.
Is something missing or displayed incorrectly? Let us know your suggestions so we can improve the website and customer experience.
Enter product name
Note (link, Part number etc.):
Check out products sorted by price starting with the lowest price in the category cheap notebooky
Check out products sorted by price starting with the highest price in the category best sellers, best notebooky
You'll find products sorted by reviews starting from the highest ranked in notebooky reviews