Brand/model of mobile phone
OnePlus enjoys great popularity not only in the Asian market, where it started as a subsidiary of Oppo, but all over the world. Operating in more than 50 different countries, OnePlus has millions of satisfied customers and regularly increases its annual turnover thanks to its competitive range of smartphones.
Continue
OnePlus Lifecycle Strategy
The Chinese company, OnePlus, is known for its unusual product lifecycle strategy, whereby it only produces and sells the latest generation of its phones. In the first half of the year, they always introduce a new model, which suspends production of the previous one. In the second half of the year, OnePlus releases an improved version. This results in several advantages.
Clear and transparent selection.
New technologies all the time.
Visible improvements between models.
Regular updates and developer support.
i
OnePlus phones run on the Oxygen OS, which is a slightly modified version of the Android operating system.
OnePlus 9 and OnePlus 9 Pro—the Best of OnePlus
OnePlus 9 and OnePlus 9 Pro are the company's latest high-end models. Introduced in March 2021, their strengths lie in their great design, lightning-fast charging, top-quality camera system and uncompromising performance. OnePlus 9 Pro also boasts a Hasselblad camera.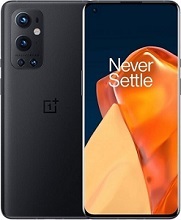 OnePlus 9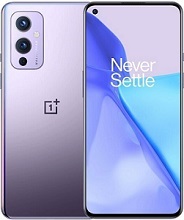 OnePlus 9 Pro
OnePlus 9 Series Smartphones Specifications
OnePlus 9 and OnePlus 9 Pro are both flagship models that come with all the latest features and mobile trends. A Qualcomm Snapdragon 888 octa-core processor is complemented by 8 to 12GB of RAM. You can look forward to plenty of room on the OnePlus 9 and OnePlus 9 Pro's 6.55" and 6.7" AMOLED displays with 120Hz refresh rates. Both models boast a trio of cameras with 50Mpx primary lenses—sure to be appreciated by budding photographers.
OnePlus has a 9R model for users in China and India that comes at a knock-down price.
OnePlus 8T—a Successful Milestone
The OnePlus 8T mobile phone surprises many users with its high-quality equipment. Compared to the OnePlus 8, it offers a more powerful display with a 120Hz refresh rate. It also features a Qualcomm Snapdragon 865 chipset and supports 65W fast charging, which allows you to charge the phone to 100% in just 39 minutes.
i
How is the OnePlus 8T doing in the world? Review sites are understandably praising the unusual combination of a lower price with better components when compared to OnePlus 8 and 8 Pro.
OnePlus 8 and OnePlus 8 Pro
After the successful seventh series, OnePlus unveiled OnePlus 8 and the improved OnePlus 8 Pro. These came with several changes and improvements over the previous generation, such as more powerful processors and graphics cards, an improved camera and a bigger battery.

OnePlus 8T

OnePlus 8

OnePlus 8 Pro
OnePlus 8T, 8 and 8 Pro—What's the Difference?
Model
OnePlus 8T
OnePlus 8
OnePlus 8 Pro
Display
6.55" AMOLED
2400×1080p
6.55"AMOLED
2 400×1080p
6.78" AMOLED
3168x1440p
Camera
48Mpx primary lens(f/1.7)
16Mpx wide angle lens f/2.2)
5Mpx macro lens(f/2.4)
2Mpx portrait lens (f/2.4)
48Mpx primary lens (f/1.8)
16Mpx wide angle lens (f/2.2)
2Mpx macro lens (f/2.4)
48Mpx primary lens (f/1.8)
48Mpx wide angle lens (f/2.2)
8Mpx teleophoto lens (f/2.4)
5Mpx colour filter lens (f/2.4)
System memory
12GB
8GB
12GB
8GB
12GB
8GB
Internal memory
256/128GB
256/128GB
256/128GB
Battery
4500mAh
4300mAh
4510mAh
Wired charging
65W fast charging
30W fast charging
30W fast charging
Dimensions
160.7 x 74.1 x 8.4mm
160.2 x 72.9 x 8mm
165.3 x 74.4 x 8.5mm
Weight
188g
180g
199g
OnePlus Nord—Affordable OnePlus Phones for All
OnePlus Nord are more affordable OnePlus phones that target a wide range of users—from those looking for the best value for money to those interested in a stylish design.
OnePlus Nord
The 2020 OnePlus Nord has a stunning 6.44" AMOLED display with a 90Hz refresh rate, an efficient yet sufficiently powerful, six cameras, a 4115mAh battery, NFC, LTE and modern 5G connectivity.
OnePlus Nord has two front-facing selfie cameras (32Mpx and 8Mpx ultra-wide). You'll find a 48Mpx main, 8Mpx ultra-wide, 5Mpx portrait and 2Mpx macro lens on the back.
OnePlus Nord 2
OnePlus Nord 2 shares most of the features and characteristics of the previous Nord model. Only the camera equipment is different—the newer Nord has only one selfie sensor and a trio of rear cameras (50Mpx main, 8Mpx ultra-wide and 2Mpx mono).
i
Where does the OnePlus Nord CE rank?
OnePlus Nord CE (Core Edition) is also a great choice. It is based on the original 2020 Nord model, boasting a 90Hz AMOLED display and 5G, but somehow manages to be a bit cheaper.
OnePlus Nord N Series
If the Nord models are affordable, then the OnePlus Nord N phones are even more so. This range makes even greater steps towards the best possible price/performance ratio.
OnePlus Nord N10 5G is the perfect entry into the world of 5G. It has a 90Hz display and quality cameras.
OnePlus Nord N100 will delight multimedia lovers. It has a large display, 5000mAh battery and stereo speakers.
OnePlus Nord N200 5G is the successor to the N100. It has a more powerful processor and supports 5G connectivity.
Don't mess around—get original OnePlus accessories for your OnePlus phone.
Hide description
Was this information useful?
This form is used only for evaluating the information in the description above.
If you have any question about our products, services, transport or any other request, please contact our customer support.
What should be improved? Is anything missing here? Is anything wrong? Share it with us.
Best Sellers
1.
Mobile Phone – 6.43" AMOLED 2400×1080, 90Hz, MediaTek MT6893 Dimensity 1200 5G 8-core processor, 8GB RAM, 128GB internal memory, 50MP (f/1.9) + 8MP (f/2.3) + 2MP (f/2.4) rear camera, 32Mpx front camera, optical and electronic stabilization, GPS, Glonass, NFC, LTE, 5G, USB-C, in-display fingerprint reader, dual SIM, unblocked, 65W fast charging, 4500mAh battery, Android 11
+ FREE 2 Gifts worth 1 200,-
2.
Mobile Phone – 6.43" AMOLED 2400×1080, 90Hz, MediaTek MT6893 Dimensity 1200 5G 8-core processor, 12GB RAM, internal memory 256GB, rear camera 50Mpx (f/1.9) + 8Mpx (f/2.3) + 2Mpx (f/2.4), 32Mpx front camera, optical and electronic stabilization, GPS, Glonass, NFC, LTE, 5G, USB-C, in-display fingerprint reader, dual SIM, unblocked, 65W fast charging, 4500 mAh battery, Android 11
3.
Mobile Phone 6,7" AMOLED 3216 × 1440, 120Hz, processor Qualcomm Snapdragon 8 Gen 1 8-core, RAM 12 GB, internal memory 256 GB, main camera with optical zoom 48 Mpx + 8 Mpx (f/2,4) + 50 Mpx (f/2,2), selfie camera 32 Mpx, optical stabilization, GPS, Glonass, NFC, LTE, 5G, USB-C, fingerprint reader in screen, dual SIM, water resistant IP54, unlocked, quick charging 80W, battery 5000 mAh, Android 12
+ FREE Voucher Telly digital TV subscription for 30 days worth 450,-
OnePlus Phones
OnePlus představil dvě novinky do své řady Nord pro střední třídu. Model OnePlus Nord 2T navazuje na velmi...
Výměna tapety na mobilu je snadným způsobem, jak si telefon personalizovat. Jak ale taková výměna probíhá...
Nabídka mobilních telefonů na trhu je skutečně velmi pestrá, a pokud si chceme vybrat nový mobil, v jeho...
Finanční podvody na internetu přibývají a podvodníci jsou čím dál tím kreativnější. Jak nenaletět falešným...
OnePlus Phones
In the category OnePlus Phones on Alza.cz, we currently have a total of 53 products, which you can easily buy online and get quickly delivered. See all of your purchases and make orders on our easy-to-use app.
Enter product name
Note (link, Part number etc.):
Check out products sorted by price starting with the lowest price in the category cheap onePlus Phones
Find products sorted from the most expensive to the cheapest in the category most expensive onePlus Phones
Check out products sorted by price starting with the highest price in the category best sellers, best onePlus Phones
You'll find products sorted by reviews starting from the highest ranked in onePlus Phones reviews