Nože a multitooly jsou nástroje, které čas od času využije každý z nás. Zvláště je ocení cestovatelé, vyznavači outdoorových aktivit či lidé pracující v přírodě. Kromě řezání nabízí hromadu dalších funkcí, díky kterým se na ně můžete spolehnout v každé situaci. Jak se nože a multitooly dělí a jak správně vybrat?
Continue
Nože
Outdoorové nože mají mnohá využití. Kapesní nože využijete pro jejich multifunkční provedení při běžných činnostech, jako je řezání, stříhání, pilování či šroubování. Armádní a lovecké nože se zase díky své pevnosti a větším rozměrům hodí spíše na sebeobranu a přežití v divočině. Často se používají i v různých profesích.
Jako praktický doplněk k nožům se používají multifunkční náramky.
Multitooly
Multitooly jsou kompaktní nástroje s množstvím užitečných funkcí. Řadíme mezi ně multifunkční kleště, nože nebo náramky. Součástí jednoho multitoolu mohou být například nůžky, štípačky, otvírák na lahve a konzervy, klasický i křížový šroubovák, pilka na dřevo, brousek, pilník, pinzeta nebo i párátko či metr.
Outdoorové brousky na nože
Outdoorové brousky slouží k naostřování břitů vašich outdoorových nožů. Zpravidla umožňují provádět jemné i agresivní broušení. Mají velmi skromné rozměry, čímž jsou dobře skladné a vejdou se i do kapsy. Většinou bývají konstruovány tak, aby nedošlo k poranění o jejich ostré hrany.

Kapesní brousek

Brousek s rukojetí

Brousek se stabilizací
V nabídce najdete také sady nožů či praktická pouzdra na nože a multitooly. A pokud hledáte pomocníky do kuchyně, mrkněte do kategorie kuchyňské nože.
Hide description
Was this information useful?
This form is for collecting Feedback Only. If you have any other inquiries, please our Customer Care team here.
Is something missing or displayed incorrectly? Let us know your suggestions so we can improve the website and customer experience.
Best Deals
1.
Knife pocket knife, 12 functions
2.
Knife pocket knife, 15 functions, blade length 6cm, weight 97g
3.
Knife with 14 functions, weight 198,4 g
Nože a multitooly
Plánujete outdoorový trip a počítáte každý gram ve svém batohu? Vyzkoušejte speciálně odlehčené a...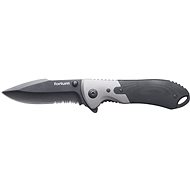 FORTUM 4780300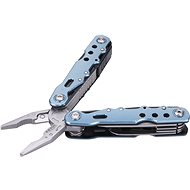 EXTOL PREMIUM 8855133
Nože a multitooly
In the category Nože a multitooly on Alza.cz, we currently have a total of 299 products, which you can easily buy online and get quickly delivered. See all of your purchases and make orders on our easy-to-use app.
Enter product name
Note (link, Part number etc.):