Tyto přístroje, které dezinfikují povrch na bázi páry, jsou ideálním pomocníkem při úklidu podlah různých materiálů bez použití chemie. Horká pára uvolňuje odolné nečistoty a mastnotu, hubí bakterie a choroboplodné zárodky.
Continue
Parametry
Tvar mopu: trojúhelníkové pro mytí v rozích a těžko přístupných míst, obdelníkové pro mytí velkých ploch
Rychlost nahřátí: 10 až 60 sekund
Doba provozu na jedno naplnění: 10 až 30 minut
Délka kabelu
Objem
Funkce a příslušenství: Čištění koberců, Ochrana před vodním kamenem, Programovatelnost páry dle typu podlahy
Hide description
Was this information useful?
This form is for collecting Feedback Only. If you have any other inquiries, please our Customer Care team here.
Is something missing or displayed incorrectly? Let us know your suggestions so we can improve the website and customer experience.
Best Deals
1.
Steam Mop 3in1, vacuums, wipes, vacuums and wipes at the same time, vacuum cleaner, noise level 80dB, capacity of water tank 730ml, capacity of dustbag 1000ml, heating time 30s, steam time 30min., Heating indicator, practical cable holder, 1600W, cable length 6m
2.
Steam Mop - 2in1, steam cleaner, removable steam cleaner, rich accessories, 400ml water tank, 150ml detergent container, 30 sec heating time, 20 min steam time, heating indicator, 1500W, 5m cable
3.
Steam Cleaner - steam mop and manual 2in1 cleaner, steam setting, very fast steam preparation within 30sec, water tank volume approx. 275ml = up to 15 min steam, automatic water pumping system from the tank, water tank in the nozzle with the option of adding detergent, Pressure 1bar
Parní mopy
Slyšeli jste už o parním čištění? Pokud ne, popíšeme vám, proč je právě tento způsob úklidu...
Nebaví vás zdlouhavý úklid podlahy? Máte dost neúčinného vytírání? Přizvěte si na pomoc tyčový vysavač...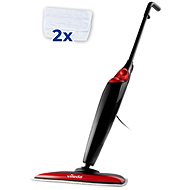 VILEDA Steam mop plochý XXL Power lines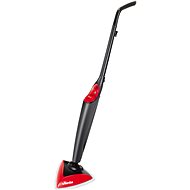 VILEDA Steam mop Power lines
Parní mopy
In the category Parní mopy on Alza.cz, we currently have a total of 36 products, which you can easily buy online and get quickly delivered. See all of your purchases and make orders on our easy-to-use app.
Enter product name
Note (link, Part number etc.):
Check out products sorted by price starting with the lowest price in the category cheap parní mopy
Check out products sorted by price starting with the highest price in the category best sellers, best parní mopy
You'll find products sorted by reviews starting from the highest ranked in parní mopy reviews