Stylové chytré hodinky mají většinou displej s ručičkovým ciferníkem, jsou vyrobeny z prémiových materiálů a zdobí je řemínek z ušlechtilého kovu či kůže. Jsou perfektním módním doplňkem a hodí se na každodenní nošení do práce, na schůzky, na večeři a do společnosti obecně. Díky Smart funkcím jste vždy v obraze a nemusíte neustále kontrolovat telefon.
Continue
Co vše stylové chytré hodinky umí
Základní funkce
Chytré hodinky s většinou základních funkcí seženete v ceně od 3 000 do 7 000 Kč.
Monitor základních aktivit (krokoměr, spánek, spálené kalorie).
Zobrazení notifikací o zprávách, hovorech, událostech z kalendáře i z dalších aplikací.
Příjem a odmítnutí hovoru.
Ovládání hudby.
U levnějších modelů se hudba zpravidla přehrává z telefonu a hodinky slouží pouze
jako dálkový ovladač. Dražší modely umožňují uložení hudby do integrovaného úložiště
a při poslechu tak nemusíte mít telefon u sebe, což se hodí zejména při sportu.
Pokročilé funkce
Smartwatch s pokročilými funkcemi zakoupíte od 10 000 Kč a výše.
Výškoměr, barometr, kompas, teploměr – vhodné pro všechny sportovní aktivity zejména v horách.
Měření tepové frekvence.

Integrovaný senzor – tep je měření ze zápěstí. Výhodou je diskrétnost a pohodlí, jelikož nepotřebujete hrudní pás. Nevýhodou je nižší přesnost měření. V případě, že si obléknete dlouhý rukáv, nefunguje měření vůbec, jelikož hodinky nemají přímý kontakt s pokožkou.
Za pomocí hrudního pasu – nutná podpora Bluetooth ze strany hodinek pro spárování hrudního pásu. Výhodou je vysoká přesnost a možnost nošení za každého počasí. Nevýhodou je nízký komfort při dlouhodobém nošení.

Podpora Wi-Fi – hodinky nemusíte připojovat k počítači kvůli synchronizaci, odesílání informací o tréninku nebo stahování aktualizací.
IP certifikace garantující zvýšenou odolnost vůči vodě, prachu či mechanickému poškození.
Podpora NFC – v tuto chvíli pouze u modelů Samsung Gear S3. Používá se pro bezkontaktní platby za pomocí technologie Samsung Pay.
Podle čeho se při výběru stylových chytrých hodinek orientovat
Chci stylové hodinky pro univerzální použití
Pokud vám jde především o styl a nepotřebujete hodinky s řadou vychytávek pro sportovce, za které si mnohdy musíte značně připlatit, vybírejte podle následujících kritérií.
Platforma – chytré hodinky jsou kompatibilní s OS Android, iOS nebo Windows Phone. Některé modely jsou určeny i pro více platforem současně.
Cena – po výběru platformy si stanovte maximální částku, kterou jste ochotni investovat. Doporučujeme si připlatit za modely, u kterých je zajištěna vyšší ochrana displeje proti poškrábání a mechanickému poškození – nejčastěji se používá označení Gorilla Glass nebo se využívá safírových sklíček.
Vzhled – jde o subjektivní záležitost. Vyberte si ty, které se vám zkrátka líbí. Přece jen hodinky slouží z větší části jako módní doplněk.
Vlastnosti a funkce – každý má jiné požadavky, příklady nejběžnějších funkcí naleznete výše.
Výdrž baterie – pro někoho je důležitá výdrž baterie až 30 dní a vystačí si jen se základními smart funkcemi a například černobílým displejem, jiní zase požadují co nejnašlápnutější hodinky za cenu nižší výdrže. Většina hodinek ale vydrží v průměru 2 dny při běžném používání.
Chci stylové hodinky se zaměřením na sport
Pokud se aktivně věnujete sportu a hledáte zároveň hodinky, které můžete nosit i do společnosti, doporučujeme se zaměřit na značku Garmin a Pebble. Ty se specializují především na plnohodnotné sporttestery, které navenek vypadají jako velmi stylové hodinky. Nebude vám tak chybět GPS/GLONASS, gyroskop, senzor tepové frekvence nebo další pokročilé funkce.
Hide description
Was this information useful?
This form is for collecting Feedback Only. If you have any other inquiries, please our Customer Care team here.
Is something missing or displayed incorrectly? Let us know your suggestions so we can improve the website and customer experience.
Best Deals
1.
Smartwatch with GPS, 1.1" display, daily activity monitor, iOS and Android compatibility, SMART features, watertightness 5 ATM, compatible via Bluetooth, ANT +, Garmin PAY, heart rate measurement directly from the wrist
+ FREE Digitální předplatné Běhej.com časopisy - Aktuální vydání od ALZY worth 66,-
2.
Smartwatch - with GPS, 1.1" display, daily activity monitor, iOS and Android compatibility, SMART features, 5ATM waterproof, Bluetooth phone transfer, ANT+, Garmin PAY, heart rate measurement directly from the wrist
+ FREE Digitální předplatné Běhej.com časopisy - Aktuální vydání od ALZY worth 66,-
3.
Smartwatch - 1.3" 360x360 round Super AMOLED Gorilla Glass SR+, Dual Core 1.0GHz processor, 4GB internal storage, 768MB RAM, WiFi, Bluetooth 4.2, NFC, GPS, IP68, wireless charging, Li-ion 380mAh battery, Tizen 2.3.2
Stylové chytré hodinky
Chytré hodinky Suunto 5 vám pomohou dosáhnout lepších výsledků pomocí notifikací na základě vašich...
Máme pro vás hádanku. Chcete hodinky, které splňují vojenský standard MIL-STD-810G, jsou vodotěsné do 100...
Poohlížíte se po vhodném fitness náramku a chcete vsadit na známou značku? Máme pro vás lehké, ale...
Co mohou nabídnout sporttestery značky Polar? Prémiová řada Vantage zaujme nejen svým špičkovým designem...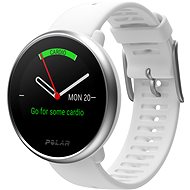 Polar Ignite bílý, vel. M/L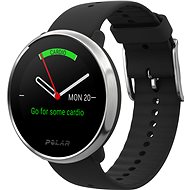 Polar Ignite černý, vel. S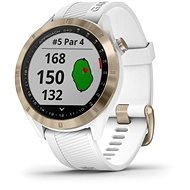 Garmin Approach S40 White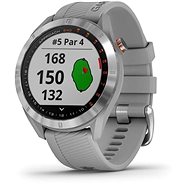 Garmin Approach S40 Gray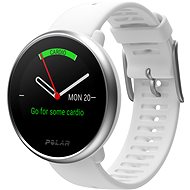 Polar Ignite bílý, vel. S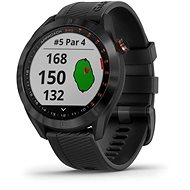 Garmin Approach S40 Black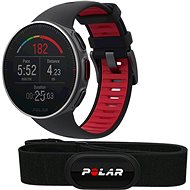 Polar Vantage V HR Titan Black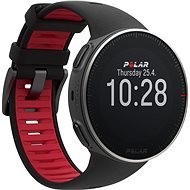 Polar Vantage In Titan Black
Stylové chytré hodinky
In the category Stylové chytré hodinky on Alza.cz, we currently have a total of 564 products, which you can easily buy online and get quickly delivered. See all of your purchases and make orders on our easy-to-use app.
Enter product name
Note (link, Part number etc.):
Check out products sorted by price starting with the lowest price in the category cheap stylové chytré hodinky
Check out products sorted by price starting with the highest price in the category best sellers, best stylové chytré hodinky
You'll find products sorted by reviews starting from the highest ranked in stylové chytré hodinky reviews