Ventilátor láká nižší pořizovací cenou než klimatizace, snadnou instalací, nenáročným provozem a větší šetrností vůči vašemu zdraví. Ačkoliv je ventilátor sezónní záležitostí, do jeho výběru se vyplatí zainvestovat, aby vám vydržel řadu let. Podívejte se, podle jakých parametrů vybírat.
Continue
Ventilátor vybírejte podle velikosti místnosti
Nejžádanějšími a nejoblíbenějšími bývají klasické stojanové ventilátory díky jejich mobilitě a příjemným cenám. Průměr hlavice stojanových ventilátorů bývá kolem 40 cm. Rozproudí tak vzduch i ve větších místnostech díky otáčivé hlavě a nastavitelné rychlosti. Jejich obdobou jsou podlahové ventilátory – mají podobnou hlavici, jen posazenou na nízké konstrukci.
Sloupové ventilátory mívají o něco nižší výkon. Ventilovaný vzduch proudí jen u země a jeho výměna tedy nebývá tolik intenzivní. Sloupový ventilátor je tedy ideální volbou do menších místností. Obzvlášť dobrých výsledků dosahuje v kombinaci s ionizátorem a čističkou vzduchu.
Stolní ventilátory jsou skvělým řešením pro ochlazení malého prostoru, například vaší pracovní plochy. Kromě klasických stolních ventilátorů o průměru hlavice 25 cm můžete pořídit ještě menší s klipsovým držákem pro uchycení na hraně stolu nebo lampičce. Ke stolním ventilátorům můžeme zařadit i USB ventilátory pro připojení do počítače.
Stropní ventilátory jsou moderním doplňkem místnosti, často v sobě obsahujícím i osvětlení. Drobnou nevýhodou může být nutnost odborné instalace.
Proudící vzduch způsobuje odpařování potu, vyvarujte se tedy delšímu pobytu přímo v proudu vzduchu ventilátoru. Eliminujete tak riziko prochlazení, angíny, nebo dokonce zánětu spojivek či středního ucha.
Hlučnost ventilátoru
Jakmile máte jasno o konstrukci ventilátoru i potřebném výkonu, zaměřte se na jeho hlasitost. Při neustálém provozu ventilátoru je každý decibel navíc znát a může vás rušit. Průměrná hlučnost ventilace se pohybuje okolo 39 dB. Vyšší hodnoty nemusí být příjemné jedincům s citlivějším sluchem.
Užitečné funkce navíc
Na závěr si vyberte ze šikovných doplňkových funkcí ventilátorů, jako je počet rychlostí vrtule, oboustranné otáčení pro rovnoměrné větrání po místnosti, nastavitelnost sklonu větráku, dálkové ovládání nebo třeba noční režim.
Kvůli bezpečnosti musí být ventilátor vždy vybaven ochrannou mřížkou okolo lopatek – a sice dostatečně hustou, aby jí neprošel ani dětský prst nebo zvířecí tlapka. Bez ní větrák nikdy nepouštějte. Některé větráky jsou dokonce vybaveny funkcí automatického vypnutí, přijdou-li lopatky do kontaktu s jiným objektem.
Hide description
Was this information useful?
This form is for collecting Feedback Only. If you have any other inquiries, please our Customer Care team here.
Is something missing or displayed incorrectly? Let us know your suggestions so we can improve the website and customer experience.
Best Deals
1.
Fan - stand, 30cm diameter, overheating protection, 3 speeds, 50W
2.
Fan - Extreme Silence, Silent Night 35dB setting, Turbo Boost mode, Decrescendo mode, digital timer, remote control, adjustable height, 5-blade design for optimal performance
3.
Fan - table, 30cm diameter, overheating protection, 3 speeds, 40W
Ventilátory
V létě nemusíte jen nečinně ležet u vody, na zahradě nebo dokonce sedět v práci. Ochladit se a zpříjemnit...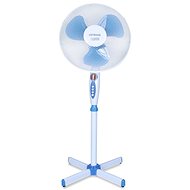 Orava SF-19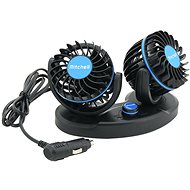 MITCHELL DUO 2x85mm 12V for dashboard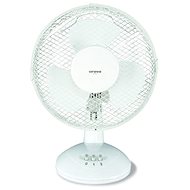 SF-10 Orava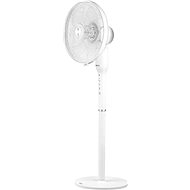 ECG FS 410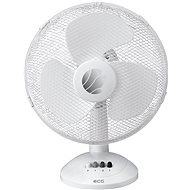 ECG FT 40a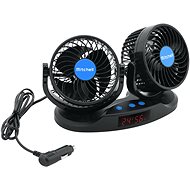 MITCHELL DUO 2x130mm 12V on dashboard with thermometer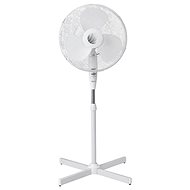 ECG FS 40a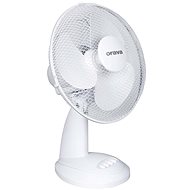 SF-13 Orava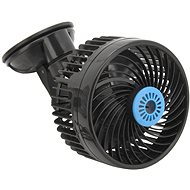 MITCHELL ANION 150mm 12V suction cup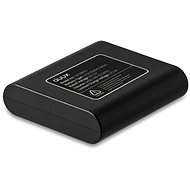 DUUX Battery for Whisper Flex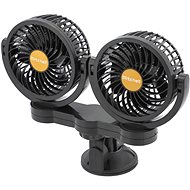 MITCHELL DUO 2x108mm 24V suction cup
Ventilátory
In the category Ventilátory on Alza.cz, we currently have a total of 121 products, which you can easily buy online and get quickly delivered. See all of your purchases and make orders on our easy-to-use app.
Enter product name
Note (link, Part number etc.):
Check out products sorted by price starting with the lowest price in the category cheap ventilátory
Check out products sorted by price starting with the highest price in the category best sellers, best ventilátory
You'll find products sorted by reviews starting from the highest ranked in ventilátory reviews