Žehlení sice nepatří mezi oblíbené činnosti, ale pokud máte správné vybavení, stane se tato činnost mnohem příjemnější. Vertikální parní žehlička je tím pravým pomocníkem, kterého nezastaví žádný materiál. Navíc vám umožní i vertikální (svislé) žehlení. Jaká kritéria jsou důležitá při výběru a jaké jsou její výhody?
Continue
Co je vertikální neboli svislé žehlení?
Svislé žehlení umožňuje osvěžení záclon či závěsů bez nutnosti sundání či vyžehlení různých oděvů přímo na ramínku. Vyrovnání párou je efektivní a rychlé, ta navíc odstraní nepěkné záhyby, pachy i bakterie.
Co umí vertikální parní žehlička a jaké jsou její výhody?
Vertikální parní žehlička vypadá jako klasická žehlička s nádobkou na vodu, která je všem známá. Jakmile začnete, z žehlicí plochy odchází pára, která snadno proniká do látky a prádlo se tak stává tvárnějším a snadněji se žehlí. Jaké jsou její další výhody?
Na rozdíl od standardní žehličky umožňuje svislé žehlení.
Vyrovná i těžko přístupná místa, třeba kolem knoflíčků či zipů.
Prádlo bude po vyžehlení hygienicky čisté a zbavené bakterií.
Odstraní zápach a osvěží chvíli nošené prádlo, které byste jinak měli potřebu vyprat.
Díky množství funkcí je žehlení i údržba snadnou záležitostí.
i
Pokud vlastníte kvalitní žehličku a sháníte pouze pomocníka k napařování, zvolte parní napařovač oděvů, který je expertem na svislé žehlení. Žehlení na ramínku či vyhlazení závěsů s ním zvládnete během chvilky.
Vertikální parní žehlička a žehlicí plocha – nespalte se při výběru
Vertikální parní žehlička dává na výběr z různých materiálů žehlicích ploch. Vybírat můžete mezi levnějšími materiály, ale i velmi kvalitními s doživotní životností.
Nerez je kvalitní lesklá plocha, která patří do nižší cenové kategorie. Bohužel se velmi snadno poškrábe a tím se po čase snižuje její kluznost.
Hliník patří mezi levnější materiály, které snadno kloužou po materiálu. I ten se ale může snadno poškrábat, třeba při přejetí po knoflíku či zipu.
Keramika je skvělou alternativou k nerezu. Je odolná, nepřilnavá a rovnoměrně rozkládá teplo.
Eloxon se využívá k vytvoření ochranné vrstvy na hliníkovém povrchu. Tato vrstva zvyšuje životnost žehlicí plochy, jelikož zvyšuje odolnost proti korozi a otěruvzdornost.
Durilium udržuje žehlicí plochu bez nečistot, vyznačuje se dobrou kluznosti, tvrdostí a dlouhou životností.
Paladium je známé svou samočisticí funkcí. Velmi dobře reaguje na teplo a vzduch, čímž zamezuje usazování nečistot a zachovává perfektní kluznost po celou dobu své životnosti.
Safír je vybrušovaný diamantovým prachem, tudíž má výborné kluzné vlastnosti a je extrémně odolný vůči poškrábání. Jedná se o jednu z nejkvalitnějších žehlicích ploch na trhu.
Vertikální parní žehlička musí mít určitý příkon
Obecně platí, že čím vyšší příkon vertikální parní žehlička má, tím více páry se v průběhu žehlení uvolní, a tím snazší bude žehlení. S rostoucím příkonem ale roste i spotřeba elektřiny.
Příkon se pohybuje od 800 W do 3 200 W, kde se za průměrné hodnoty považuje asi 2 000 W.
Ale hlavně ta vertikální parní žehlička musí mít nějaký ten parní výkon
Parní výkon úzce souvisí s příkonem a má přímo úměrnou tendenci. Udává konstantní množství páry, které vertikální parní žehlička vyvine za určitou dobu. Pro snazší žehlení je optimální parním výkon alespoň 40 g/min.
Co je to parní ráz a jak se liší od parního výkonu
Zatímco parní výkon značí konstantní množství uvolňované páry, parním rázem se rozumí jednorázové uvolnění páry. I zde platí, že čím vyšší hodnota, tím jednodušší a rychlejší bude žehlení. Tuto vlastnost využijete například při žehlení velmi pomačkaného prádla.
Hodnoty parního rázu se pohybují v rozmezí od 45–260 g/min. Optimální hodnota je více než 150 g/min.
3 další tipy, na co se zaměřit při výběru
Podívejte se, čím vám vertikální parní žehlička může ještě více usnadnit žehlení.
Pro pohodlné žehlení dbejte na dostatečnou délku kabelu, která se pohybuje od 1,5 do 3 m.
Délka napařování závisí i na objemu nádoby pro dolévání vody. Objem se pohybuje od 300 do 450 ml.
Pokud se žehlení věnujete často, berte ohledy na hmotnost přístroje, která je při delším žehlení znát.
Chcete využít funkci napařování co nejefektivněji? Vybírejte žehličky, jejichž žehlicí plocha má dostatek vhodně umístěných otvorů pro výstup páry. Nenápadné drážky slouží k lepšímu rozptýlení páry.
Čím vám ještě vertikální napařovací žehlička může usnadnit život?
Vertikální napařovací žehlička potěší i dalšími funkcemi, které mohou přijít vhod:
Systém odvápňování umožňuje použití kohoutkové vody místo destilované.
Funkce samočištění vyplaví nečistoty parními otvory s vodou, tudíž vnitřek žehličky zůstává čistý.
Anti-drip systém zadrží tvoření páry při nižších teplotách, čímž nedojde ke kapání vody.
Automatické vypnutí je bezpečnostní funkce, kdy se po určité době nečinnosti přístroj sám vypne.
Funkce kropení pěkně zvlhčí prádlo, tudíž pro vás bude jednodušší vyžehlit i těžko přístupné záhyby.
Mezi další funkce patří rychlé nahřátí či cestovní a bezdrátová verze.
Hide description
Was this information useful?
This form is for collecting Feedback Only. If you have any other inquiries, please our Customer Care team here.
Is something missing or displayed incorrectly? Let us know your suggestions so we can improve the website and customer experience.
Best Deals
1.
Iron - 3000W power, variable steam of 55g/min for ironing with the steam boost of 230g/min, Durilium Airglide Autoclean soleplate, smart auto-off for extra safety, 350ml water tank
2.
Iron - steam, with vertical and horizontal steam, power: 2400W, 270ml water tank, steam output: up to 35g/min, steam boost: up to 135g/min, Durilium AirGlide soleplate, anti-drip function, sprinkler function, 2m cable
3.
Iron - steam, up to 55g/min continuous steam, 240g steam boost, 3000W, SteamGlide Elite soleplate for smoother gliding and maximum scratch resistance, optimum weight for easy handling, Quick Calc Release for easier cleaning, 360° swivel cord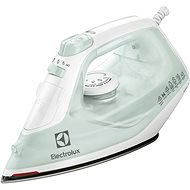 Electrolux EDB1740LG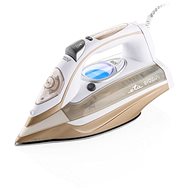 ETA SuperSteam 2275 90000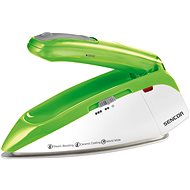 SENCOR SSI 1010GR, travel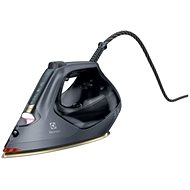 Electrolux E8SI1-8EGM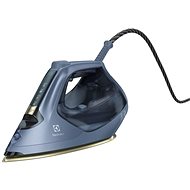 Electrolux E8SI1-6DBM
Vertikální napařovací žehličky
In the category Vertikální napařovací žehličky on Alza.cz, we currently have a total of 85 products, which you can easily buy online and get quickly delivered. See all of your purchases and make orders on our easy-to-use app.
Enter product name
Note (link, Part number etc.):
Check out products sorted by price starting with the lowest price in the category cheap vertikální napařovací žehličky
Check out products sorted by price starting with the highest price in the category best sellers, best vertikální napařovací žehličky
You'll find products sorted by reviews starting from the highest ranked in vertikální napařovací žehličky reviews