Systém Smart Living umožnuje úplnou kontrolu.
Jako jedna z nejstarších mezinárodních značek patří Yale mezi nejznámější a nejrespektovanější výrobce zámků, představující kvalitu, inovace, design, spolehlivost, důvěru, a co je nejdůležitější - bezpečnost.
Yale nabízí spíš životní styl než jednoduché bezpečnostní řešení. Se všemi výrobky Yale si zákazník kupuje i spolehlivost a jistotu - ať už je to visací zámek na kůlnu, vícebodový zámek na vstupní dveře nebo alarm do vašeho nového chytrého bytu.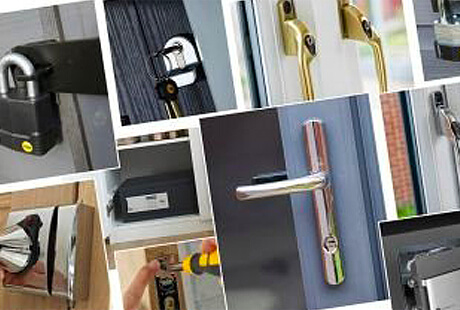 Mechanické produkty
Prozkoumejte rozsáhlou řadu tradičních bezpečnostních produktů firmy Yale včetně visacích zámků, sejfů, poštovních schránek nebo dveřních zavíračů.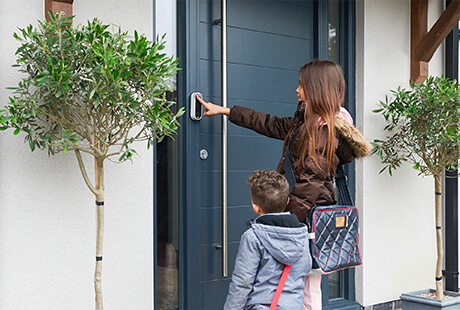 Smart Living
Zabezpečení, monitorování a kontrola vašeho domova prostřednictvím řady inteligentních zařízení od Yale. Ať už se jedná o inteligentní dveřní zámky, inteligentní alarmy nebo digitální dveřní zobrazovací zařízení, vždy se můžete spolehnout, že produkty Yale Smart Living vám umožní převzít kontrolu nad zabezpečením vaší domácnosti.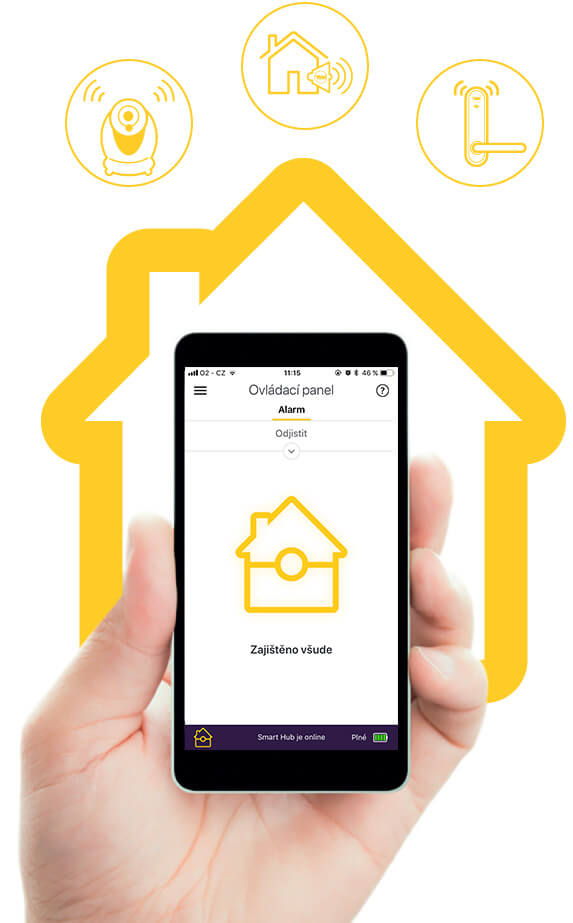 Systém Yale Smart Living je navržen tak, aby vyhovoval vašim životním potřebám - zajišťuje bezpečnost, pohodlí a flexibilitu. Jeho ovládání je velmi jednoduché.
Jedná se o produktovou řadu propojených, inteligentních bezpečnostních zařízení, tedy například o alarmy, kamery a digitální dveřní zámky, které vám umožní chránit domácnost a své milované.
Systém můžete ovládat téměř odkudkoliv na světě prostřednictvím intuitivní a uživatelsky přívětivé aplikace.
Systém Smart Living umožňuje úplnou kontrolu.
Můžete ovládat přístup návštěvníků, zásuvky, IP kamery, systémy pro detekci požáru a zabezpečovací systémy, stejně jako nouzové alarmy. Tyto systémy můžete ovládat odkudkoliv...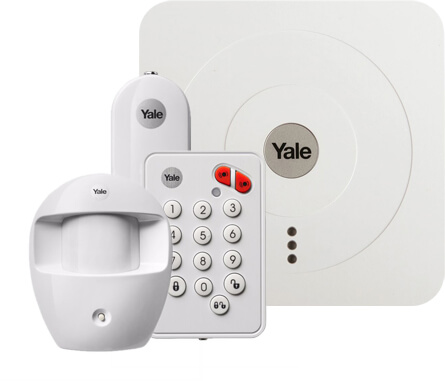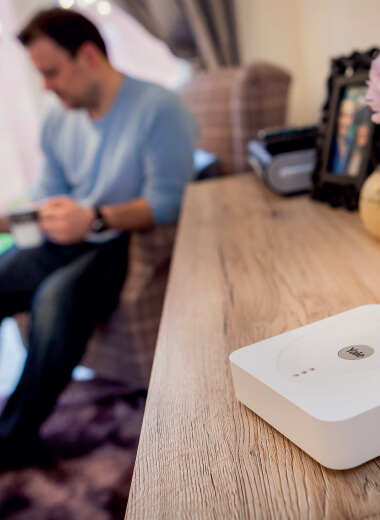 Inteligentní sady
domácího alarmu
Chraňte svou domácnost pomocí systému šitého na míru
Inteligentní domácí alarmy (Smart Home Alarms) jsou bezpečné, rozšiřitelné a snadno instalovatelné. Jsou také snadno ovladatelné, kdykoliv a kdekoliv prostřednictvím smartphonu. Inteligentní centrum (Smart Hub) se nachází v srdci připojeného systému. Umožňuje připojení až 40 zařízení s dokonalým přizpůsobením tohoto systému potřebám vaší domácnosti.
Snadná instalace
Komponenty jsou zcela samostatné. Nepotřebují kabelové připojení. Bezkabelové připojení k jednotce Smart Hub usnadňuje proces nastavení.
Bezpečnost
Systém Yale využívá technologii frekvence 868 MHz, která je striktně kontrolována, což umožňuje realizaci jasnějšího kanálu s velmi nízkým rušením, a tedy maximální výkon a bezpečnost.
Plná kontrola
Inteligentní aplikace umožňuje plný přístup k funkcím zajišťujícím bezpečnost domácnosti. Ať už chcete zkontrolovat, zda nedošlo ke spuštění alarmu, nebo potřebujete zobrazit snímky z fotoaparátu PIR. Máte k dispozici naprostou kontrolu, která vám přinese pohodu a klid.
3 jednoduché kroky pro Smart Living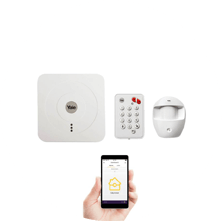 1
Vyberte si alarm
Startovací sada obsahuje vše, co potřebujete pro zahájení provozu. Pokud potřebujete standardní alarmovou sadu bez aplikace, je pro vás ideálním řešením systém SR-1100i. Ještě větší pohodlí a možnost dálkového ovládání zajišťují alarmové sady Yale Smart Home.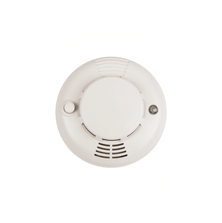 2
Přidejte příslušenství
Zvýšení výkonu své alarmové sady a efektivní přizpůsobení systému vaším požadavkům, můžete přidáním až 20 doplňků u standardní sady a až 40 doplňků u sady Smart Home.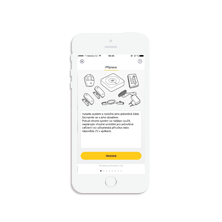 3
Nainstalujte
Stáhněte si a nastavte příslušnou aplikaci, aktivujte a vyzkoušejte příslušenství. Příslušenství namontujte a proveďte optimalizaci systému - je to velmi snadné!
Inteligentní dveřní zámek a IP kamera
Inteligentní domácnost začíná u inteligentních dveří!
Otevíráme dveře do inteligentních domácností na celém světě - již nebudete potřebovat klíče.
Yale entr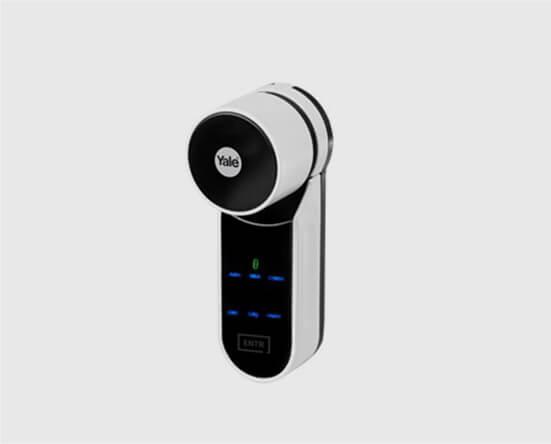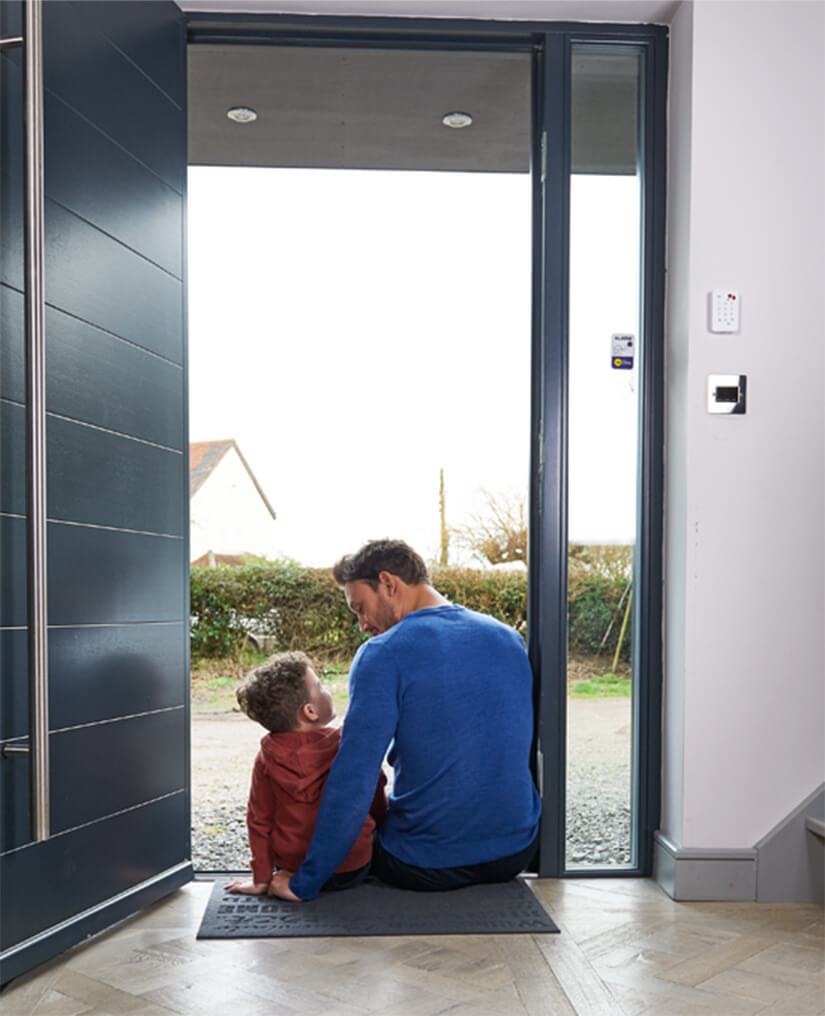 Inteligentní dveřní zámky jsou připojeny k centrálním ovládacím prvkům inteligentní domácnosti. Umožňují plnou kontrolu pohybu osob vstupujících do vaší domácnosti, umožňují kontrolu stavu dveří a zámku. Tradiční klíče již nejsou potřeba.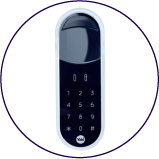 Čtečka PIN kódu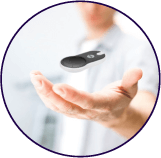 Dálkové ovládání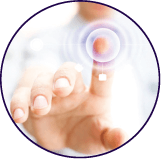 Čtečka otisků prstů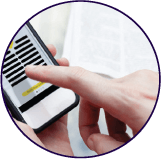 Smartphone
(chytrý telefon)
PTZ kamera pro
zobrazení domácnosti
Panoramatická kamera "Yale Home View Pan Tilt Zoom" nabízí pocit klidu. Umožňuje zobrazení prostoru domácnosti na smartphonu nebo tabletu, a to v HD720 kvalitě. Kamerou můžete otáčet, můžete měnit úhel pohledu, přibližovat a oddalovat obraz.
Yale Home View 303W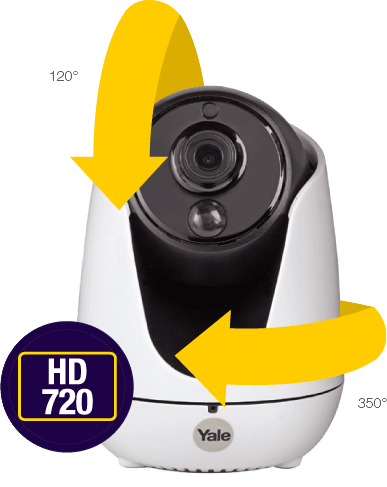 Enter product name
Note (link, Part number etc.):