Automatické i pákové kávovary potřebují pravidelnou údržbu. K tomu, aby se jejich zanesení neprojevovalo na kvalitě kávy, slouží odvápňovače, čističe a filtry do kávovarů. K čemu slouží, jak správně pečovat o presovač a jaké další doplňky se mohou hodit?
Continue
O co je potřeba se v kávovaru starat
Vodní filtry omezují tvorbu vodního kamene, zlepšují kvalitu vody a prodlužují životnost přístroje.
Často namáhané části jsou u pákových kávovarů například páky a sítka, u automatických kávovarů jsou to karafy na mléko.
Nádoba na vodu je náchylná k usazování vodního kamene, proto je důležité ji odvápňovat. Vznik vodního kamene se vytváří v závislosti na tvrdosti vody.
Spařovací jednotka se pravidelně čistí odmašťovací tabletou a promazává mazivem. Je důležité ji udržovat v čistotě, aby nedocházelo k ucpání okruhů kávou.
Jak často čistit kávovar
U pákových a automatických kávovarů je dobré čistit určité části ideálně každý den, aby nedocházelo k usazování kávy ve vnitřním systému a výsledná chuť tak nebyla narušená.
Každý den ho opláchněte od zbytků kávy. Sítko a všechny snímatelné části propláchněte vodou a osušte.
Každý týden z vypnutého kávovaru vyndejte spařovací jednotku a propláchněte ji vodou.
Každý měsíc odstraňte kávovou mastnotu odmašťovací tabletou, omyjte karafu na mléko speciálním čisticím prostředkem a očistěte kávovar od minerálů.
Podle signalizace kávovaru vyměňte vodní filtry a odvápněte nádobu na vodu.
Odvápňovače
Slouží k odstraňování usazeného vodního kamene (vkládají se do nádobky s vodou v kávovaru). K dostání jsou v podobě kapalného roztoku nebo tablet.
Čistící tablety
Tablety čistí kávovar ve dvou fázích. Nejprve uvolňují mastnoty a nečistoty ve spařovací jednotce kávovaru a v sítku. Ve druhé fázi pak speciální látky vytvářejí ochranu odpovídajících částí přístroje proti zbytkům kávy a tuku.
Čističe trysek a výustí
Ponořením trysek nebo výustí na několik minut do dezinfekčního roztoku je zcela zbavíte nebezpečných bakterií. Po vyjmutí z lázně trysky a výusti vždy propláchněte horkou vodou.
K čištění kávovaru můžete použít i přípravky od jiného výrobce než je značka vašeho zařízení. Čisticí přípravky splňují stejný účel.
Filtry do kávovarů
Filtry do kávovarů rozlišujeme na vodní a překapávací. Každý z nich plní důležitou funkci, bez které by se příprava kávy neobešla. K čemu jsou v kávovaru potřeba?
Vodní filtry do kávovarů
Omezují tvorbu vodního kamene. Aby nedošlo k zanesení kávovaru, je potřeba je pravidelně vyměňovat. Nejdelší doba, kdy je možné mít jeden vodní filtr v kávovaru, je 2 měsíce.
Filtry na kávu do překapávačů
Horká voda ve filtru prochází skrze namletou kávu a překape do šálku s kávou. Filtrů na kávu je však několik druhů, z nichž každý má jinou délku užívání.
Papírové filtry lze použít jednorázově. Před použitím je dobré propláchnout papírový filtr horkou vodou, aby se zbavil chuti papíru.
Bavlněné filtry propouští více kávových olejů a dělají tak kávu ještě lahodnější. Filtrace s bavlněným filtrem však trvá déle.
Hrnky a šálky na kávu
Pro plnohodnotné vychutnávání kávy potřebujete kvalitní hrnky nebo šálky tradičního designu a s různým objemem. Pro každý druh kávy si tedy můžete pořídit správný šálek.
Hrnky a šálky na kávu mají objem od 60 ml do 450 ml.
V nabídce najdete keramické, porcelánové nebo skleněné šálky a hrnky.
Pro rozlévání oblíbeného nápoje můžete použít karafy, které pojmou 0,5-1,3 l kávy nebo čaje.
Příslušenství k přípravě kávy
Proces přípravy kávy často vyžaduje mimo kávovar použití i dalšího příslušenství, bez kterého se často při vaření kávy neobejdete. Jaké doplňky ke kávovarům se vám mohou hodit?
Ohřívač šálků,
kávové lžičky,
odměrka na kávu,
klipy na sáčky s kávou,
tamper na pěchování kávy,
náhradní hadičky na mléko,
termonádobka na našlehané mléko,
nádoba na vyklepnutí kávové sedliny.
Hide description
Was this information useful?
This form is for collecting Feedback Only. If you have any other inquiries, please our Customer Care team here.
Is something missing or displayed incorrectly? Let us know your suggestions so we can improve the website and customer experience.
Best Deals
1.
Cleaner - descaling, natural and high-quality raw materials, biodegradable, 500 ml, 4 descaling cycles
2.
Improves water quality, extends the working life and ensures better performance of the machine, improves the taste of coffee
3.
Filter Cartridge - for JURA automatic makers, automatically activates the appropriate mode
Příslušenství ke kávovarům
Milujete vůni kávy a její lahodnou chuť? A co takhle vypěstovat si doma svůj vlastní kávovník? Líbilo by...
Díky kávovarům si můžeme dopřávat i doma lahodnou kávu jako z kavárny. Chceme-li si ovšem vychutnat...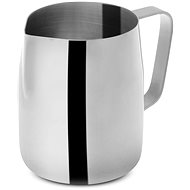 Berndorf Sandrik Milk Jug 400ml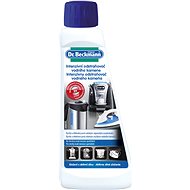 DR. BECKMANN 250 ml intensive scaler
Příslušenství ke kávovarům
In the category Příslušenství ke kávovarům on Alza.cz, we currently have a total of 118 products, which you can easily buy online and get quickly delivered. See all of your purchases and make orders on our easy-to-use app.
Enter product name
Note (link, Part number etc.):
Check out products sorted by price starting with the lowest price in the category cheap příslušenství ke kávovarům
Check out products sorted by price starting with the highest price in the category best sellers, best příslušenství ke kávovarům
You'll find products sorted by reviews starting from the highest ranked in příslušenství ke kávovarům reviews