Každý správný kutil má dostatečně vybavenou dílnu. Může se ale stát, že tu a tam se na něco zapomene. Pomůžeme vám s orientací v naší nabídce, abyste si ušetřili čas v hledání jednotlivého nářadí.
Continue
Ruční nářadí
Ruční nářadí patří mezi základní vybavení dílny. Najdete zde například kladiva, kleště, klíče, vrtáky, celé sady ručního nářadí, ale i nejrůznější boxy a organizéry. Každé toto nářadí by mělo mít specifický tvar a velikost pro vhodný úchop a optimalizaci síly, pomocí kterých můžete předcházet nežádoucím otlakům na prstech a dlaních.
Měřicí přístroje
Měřicí přístroje umožňují stanovit jednotky délky, míry, hmotnosti a měly by být dostatečně citlivé na změnu jednotlivých veličin. Zde můžeme zařadit dálkoměry, křížové a čárové lasery, detektory, zkoušečky, měřiče spotřeby, multimetry, svinovací metry a pásma.
Pracovní kozy
Stavební kozy se využívají pro stavbu lešení anebo jako podpěra při řezání. U tohoto nářadí je důležitá stabilita a pevnost, ze kterých jsou jednotlivé kozy vyrobeny. Předejdete tak nežádoucím zraněním a případným poškozením vyráběného tovaru.
Manipulační technika
Manipulační technika slouží k přemísťování jednotlivého tovaru z jednoho místa na druhé pomocí rudel, koleček a zahradních vozíků. Zde je důležité klást důraz na hmotnost převážené věci, aby nedošlo ke zničení používaného nářadí a materiálu.
Svěráky
Svěráky umožňují materiál pevně uchopit v určité poloze pro jednodušší řezání, pilování, vrtání anebo jen přidržení. Jednoduše se mohou ukotvit jak na jednotlivá nářadí, tak na pracovní stůl a pomohou docílit lepší stability. Důležité je pevné tělo a stisk svěráku.
Regály
Regály napomáhají uskladnění jednotlivého materiálu a úspoře prostoru v dílně či zahradě. Zaměřte se i na velikost a samotnou nosnost jednotlivého regálu. Vždy zaleží na tom, co v něm budete skladovat, abyste předešli k jejich přetěžování, či dokonce zničení samotného nářadí.
Dílenský nábytek
Dílenský nábytek vám ulehčí práci, jelikož nebudete neustále hledat nářadí. Můžeme sem zařadit například stoly, skříně a děrované stěny. Tento nábytek by měl být odolný vůči poškození, pevný a s požadovanou nosností dle typu práce nebo druhu skladovaného nářadí.
Vozíky a organizéry
Vozíky a organizéry slouží k uskladnění drobného nářadí a pomůcek, jako jsou šroubky, matičky, hřebíky a další, aby se předešlo k jejich poztrácení. Ušetří vám to jak čas, tak energii a vše máte jednoduše pohromadě.
Žebříky, schůdky, štafle a plošiny
Žebříky, schůdky, štafle a plošiny vám pomohou dosáhnout těžko dostupná vyvýšená místa. Vybírejte dostatečně pevné a vysoké pomocníky podle toho, na co jednotlivé nářadí budete využívat.
Hide description
Was this information useful?
This form is for collecting Feedback Only. If you have any other inquiries, please our Customer Care team here.
Is something missing or displayed incorrectly? Let us know your suggestions so we can improve the website and customer experience.
Best Deals
1.
61pcs, CrV material, plastic case, weight 4.8kg
2.
Line Laser - Transmission ± 0.2mm per 1m, automatic self-leveling ± 4°, working range 30m, IP54, red beam, power supply 4x1.5V LR6 (AA)
3.
Industrial Vacuum Cleaner - 1000W, wet dry, no vibrating, tank of 17l, hose length of 2.2m, cord length of 4m, 5.5kg
Dílna
Laserový měřič Bosch Zamo III se vyznačuje především svojí flexibilností. Jako vůbec první totiž nabízí...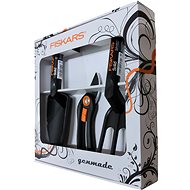 Fiskars Solid Set, black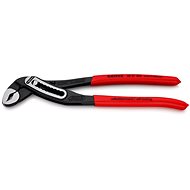 Knipex Alligator 250mm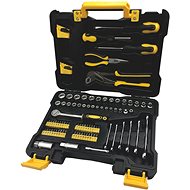 FIELDMAN FDG 5012-108R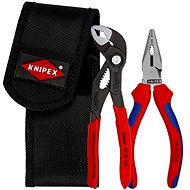 Knipex set of 163 mm mini-pliers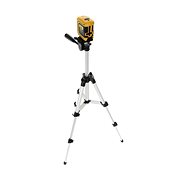 Optex KL-8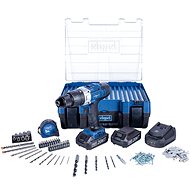 Scheppach Mobilní dílna DTB 20 ProS, 206ks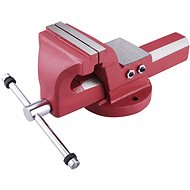 FORTUM 4752613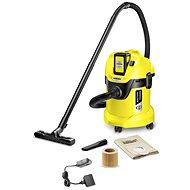 Kärcher WD 3 Battery Set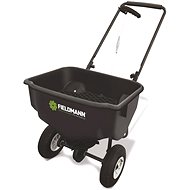 FIELDMANN FZO 4030
Dílna
In the category Dílna on Alza.cz, we currently have a total of 1316 products, which you can easily buy online and get quickly delivered. See all of your purchases and make orders on our easy-to-use app.
Enter product name
Note (link, Part number etc.):