V nabídce najdete širokou paletu aku nářadí nejen pro hobby účely, ale i profesionální nářadí, které poskytuje špičkový výkon v těch nejnáročnějších podmínkách.
Continue
Typy aku nářadí
Aku šroubováky

Aku šroubováky se hodí na méně náročné montáže, jelikož jejich výkon je poměrně nízký. Zvládnou montáž skříněk i šroubování menších šroubů, na profesionální použití je ovšem nedoporučujeme. Jejich hlavní výhodou jsou malé rozměry a nízká hmotnost okolo 300 gramů, takže se s nimi dobře pracuje i na nepřístupných místech.

Aku vrtačky

Bývají větší a výkonnější než aku šroubováky. Aku vrtačky zvládnou náročnější práce, dokážou šroubovat i vrtat. Pokud potřebujete čas od času vyvrtat otvor nebo zašroubovat větší šroub do dřeva, sáhněte po aku vrtačce, která dokáže obě tyto činnosti. Aku vrtačky jsou však v porovnání se šroubováky výrazně těžší, váží okolo 1, 6 kila a jsou dražší.

Aku bourací a vrtací kladiva

Výkonná aku příklepová kladiva slouží k vrtání otvorů do panelu i kamene, kde by byla obyčejná vrtačka v koncích. Aku vrtací kladivo využijete především v náročných pracovních podmínkách bez přístupu k elektrické síti.

Aku pily

Aku pily jsou výkonově srovnatelné s elektrickými pilkami, hodí se na méně náročné práce na zahradě a okolo domu, například na ořezávání stromů nebo na přípravu dřeva do krbu. Největší výhodou aku pil je, že nemusíte natahovat prodlužovačku a hledat elektrickou zásuvku. Oceníte bezproblémovou manipulaci a obratnost aku pil. Nevýhodou je vyšší hmotnost, za kterou může těžký akumulátor.

Aku brusky

Akumulátorové brusky využijí všichni domácí kutilové, kterým se nechce natahovat prodlužovačku vždy, když něco potřebují obrousit. Akumulátorové úhlové brusky je možné využít na broušení, řezání kamene, kovu, plastů, kachliček či jiného stavebního materiálu. Vibrační a excentrické aku brusky využijete při jemném broušení dřeva, případně odstraňování starých nátěrů. Nevýhodou aku brusek je znovu a opět vyšší hmotnost způsobená akumulátorem.

Aku multifunkční nářadí

Multifunkční nářadí v sobě kombinuje vlastnosti pil, brusek a vrtaček v jednom nástroji. Multifunkční nástroje mají vyměnitelné nástavce, díky kterým dokážou řezat, vrtat, brousit i leštit. Regulace otáček bývá u multifunkčního nářadí standardem, výkon tudíž můžete přizpůsobit aktuálním potřebám. Multifunkční nářadí se hodí zejména na jemnější práce, vyřezávání detailů, dobrušování a leštění různých materiálů.
Akumulátor - zdroj energie aku nářadí
Akumulátor je jedna z nejdůležitějších částí každého aku nářadí z jednoho prostého důvodu - bez akumulátoru nářadí není možné používat. Při výběru aku nářadí byste proto měli věnovat velkou pozornost právě typu akumulátoru použitému v nářadí. Nejdůležitější parametry akumulátorů jsou:
Kapacita akumulátoru – udává se v ampérhodinách (Ah/mAh). Čím vyšší kapacitu akumulátor má, tím déle vydrží pohánět nářadí na jedno nabití
Napětí akumulátoru – udává se ve voltech (V). Zpravidla platí, že čím vyšší napětí akumulátor má, tím vyšší výkon dokáže poskytnout
i
Výdrž akumulátoru je limitovaná – pokud plánujete rozsáhlejší práce, doporučujeme vám dokoupit náhradní akumulátor, který v případě vybití nářadí jednoduše vyměníte.
Nejpoužívanější druhy akumulátorů
Li-Ion – je nejpoužívanějším typem akumulátoru. Li-Ion akumulátory mají vysokou kapacitu při nízké hmotnosti. Netrpí paměťovým efektem a patří k dražším modelům aku nářadí.
NiCd – tyto akumulátory se nacházejí zejména ve výkonných šroubovácích, protože mají výbornou proudovou zatížitelnost. Trpí však výrazným paměťovým efektem.
NiMH –představuje jistý kompromis mezi Li-Ion a NiCd akumulátorem. Oproti NiCd netrpí NiMh akumulátory tolik paměťovým efektem, ovšem jejich proudová zatížitelnost není tak vysoká. Cena NiMH akumulátorů je oproti Li-Ion akumulátorům výrazně nižší.
Pokud však aku nářadí používáte spíše sporadicky, měli byste zvážit koupi klasického elektrického nářadí. Akumulátor, který se nepoužívá, stárne a ztrácí svou kapacitu výrazně rychleji než akumulátor, který pracuje. Základní péče o akumulátor, aby vám vydržel funkční co nejdéle, je popsána v článku Jak používat akumulátory NiCd a NiMh.
Hide description
Was this information useful?
This form is for collecting Feedback Only. If you have any other inquiries, please our Customer Care team here.
Is something missing or displayed incorrectly? Let us know your suggestions so we can improve the website and customer experience.
Best Deals
1.
Cordless Drill 2 Ah, 18V, 2Ah, Li-Ion, two speed, 0-500 / 0-1,900 rpm, max. Torque 63 / 24Nm, hammering, 13mm quick chuck, case and charger
2.
Cordless Drill - 18V, 1.3Ah, Li-Ion, variable speed control, 0-400/0-1400rpm, max torque 24/42Nm, quick change chuck, vibration, rubberized handle, case, charger
3.
Cordless Screwdriver 3.6V, 1.5Ah, Li-Ion, 0-215rpm, max. Torque 4.5Nm, built-in working light, right / left, USB charger, charge status indicator
Aku nářadí
Aku nářadí není už jen hudba budoucnosti. Stále častěji se s ním můžeme setkávat nejenom v domácnosti, ale...
POWERPLUS POWEBG7530SET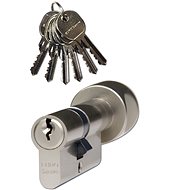 Richter Czech ES.K40 / 45.NI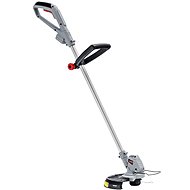 AL-KO Easy Flex GT 2000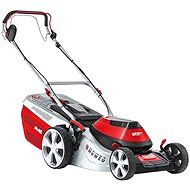 AL-KO Energy Flex Moweo 46.5 Li SP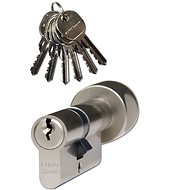 Richter Czech ES.K40 / 50.NI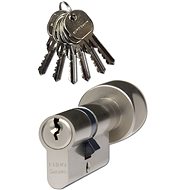 Richter English ES.40/45K.NI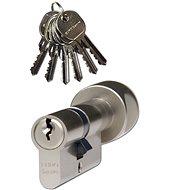 Richter Czech ES.K45 / 45.NI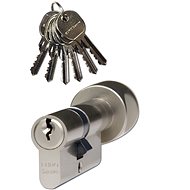 Richter Czech ES.K40/40.NI
AL-KO Energy Flex Moweo 3.29 Li
Aku nářadí
In the category Aku nářadí on Alza.cz, we currently have a total of 446 products, which you can easily buy online and get quickly delivered. See all of your purchases and make orders on our easy-to-use app.
Enter product name
Note (link, Part number etc.):
Check out products sorted by price starting with the lowest price in the category cheap aku nářadí
Check out products sorted by price starting with the highest price in the category best sellers, best aku nářadí
You'll find products sorted by reviews starting from the highest ranked in aku nářadí reviews