DAB+ digital radios are the latest evolution in radio broadcasting. Unlike analogue FM broadcasts, the new DAB and DAB+ have better sound quality, better connectivity and a far more extensive selection of stations. What are the most important parameters for DAB+/DAB radio?
Continue
What Are DAB/DAB+ Radios and Why Are They Replacing Analogue Radio Broadcasting?
Although the DAB standard is not new, it has only recently started to become more widespread—particularly after the DAB+ upgrade. DAB radio is being discontinued, so be sure to look for DAB+ radios. Compared to analogue broadcasting, digital broadcasting is far more efficient. It offers enhanced sound quality without distortion and is capable of transmitting a greater volume of data.
Advantages of DAB+ Radios over FM
A wider range of stations without distortion and other unwanted noise.
Transmits high-quality audio, plus text, messages and graphics.
Better coverage where conventional analogue broadcasting is not available.
Support for DAB+ Bluetooth radio, Wi‑Fi and other modern technologies.
i
Digital radio coverage in the UK is 98% for BBC national stations, 91.5% (Digital One stations) and 83% (Sound Digital stations) for national commercial stations, and 91% for local DAB radio stations.
How Do I Tune Into DAB+ Radio?
Tuning into DAB+ radio stations is incredibly easy—they work exactly the same as conventional radios. Please be aware that you can buy a DAB adapter to upgrade old devices—the only solution is to buy new equipment.
A conventional DAB+ radio usually has a telescopic antenna, which is sufficient for everyday listening.
RDS radios receive additional data (text, pictures) with the radio, which they display on-screen.
DAB+ antennas significantly improve signal range and quality. They also support the DVB-T2 television standard.
The Most Popular Stations Broadcast in DAB+/DAB
As most radio stations made the switch to DAB+/DAB radio several years ago, there's no need to worry that you won't be able to tune in to your favourite shows on the new standard. Almost every DAB+ radio also allows you to receive FM broadcasts.
DAB+/DAB Radios—Additional Features
When you have a DAB+/DAB radio at home, you'll find that it's no longer just about stations. Other features also play a significant role.
DAB+/DAB radios with Bluetooth allow you to play songs on your mobile phone and other smart devices.
DAB+/DAB radios with CD players can also play music from CDs.
Retro Digital Radios combine modern broadcasting with a retro design.
The DAB+/DAB radios with a colour display have a graphical interface and display additional information through RDS.
Pocket DAB+ radios are compact and run on batteries—perfect for travel.
DAB+/DAB radio with Wi-Fi can connect to the Internet, allowing you to play songs from online audio streaming services.
Top-of-the-range DAB+ radio can be quite expensive. If you are looking for a bargain, try sorting our selection from the lowest price. You can also check out our customers' reviews.
Hide description
Was this information useful?
This form is used only for evaluating the information in the description above.
If you have any question about our products, services, transport or any other request, please contact our customer support.
What should be improved? Is anything missing here? Is anything wrong? Share it with us.
Best Sellers
1.
Bluetooth Speaker - active, with power performance of 5W, frequency range from 80 Hz to 20000 Hz, 3,5mm jack, Bluetooth 4.2, USB charging, IPx7 protection level, radio, display, battery life of 12 hr(s)
2.
3.
DAB+ Radios
Recently, a number of customers have asked us about what the abbreviation DAB means. This explanatory...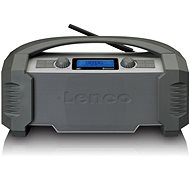 Lenco ODR-150GY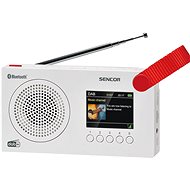 Sencor SRD 7757W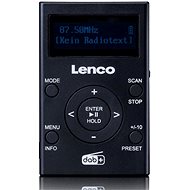 Lenco PDR-011BK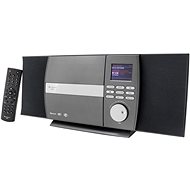 Soundmaster HighLine ICD1010AN
Lenco PIR-645WH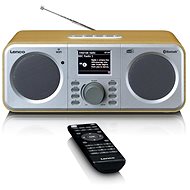 Lenco DIR-141WD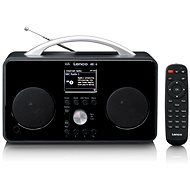 Lenco PIR-645BK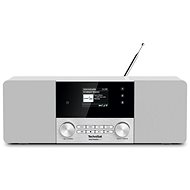 TechniSat DIGITRADIO 4 C bílá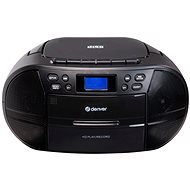 Denver TDC-280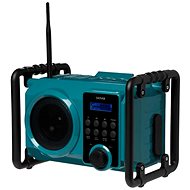 Denver WRD-50
DAB+ Radios
In the category DAB+ Radios on Alza.cz, we currently have a total of 343 products, which you can easily buy online and get quickly delivered. See all of your purchases and make orders on our easy-to-use app.
Enter product name
Note (link, Part number etc.):
Check out products sorted by price starting with the lowest price in the category cheap DAB+ Radios
Find products sorted from the most expensive to the cheapest in the category most expensive DAB+ Radios
Check out products sorted by price starting with the highest price in the category best sellers, best DAB+ Radios
You'll find products sorted by reviews starting from the highest ranked in DAB+ Radios reviews