Vybíráte si novou hru pro vaše PlayStation 4? Níže jsme pro vás připravili několik tipů.
Continue
Tipy na hry pro PlayStation 4
Battlefield 1
Velkolepé bitvy ve stísněné atmosféře obleženého francouzského města, mezi písečnými dunami Arábie nebo ve střežených horských pevnostech italských Alp. Battlefield 1 vás přenese na bitevní pole jednoho z největších válečných konfliktů, jaké kdy lidstvo poznalo – 1. světové války. Válčit budete na zemi, na moři i ve vzduchu. Úžasně zpracovaný Battlefield 1 obsahuje příběhové kampaně, multiplayer až pro 64 hráčů a také intuitivní systém destrukce, který přináší ohromující a realistické exploze.
Uncharted 4: A Thief´s End
V pokračování Uncharted 3: Drake's Deception budete dále prožívat příběh Nathana Draka, kterého osud opět zavede do světa lovců pokladů, který se dříve rozhodl nadobro opustit. Podnikněte honbu za ztraceným pokladem kapitána Henryho Averyho a vydávejte se hluboko do lesů Madagaskaru najít utopickou pirátskou kolonii Libertalie. S Uncharted 4: A Thief's End prozkoumáte džunglí zarostlé ostrovy, rozlehlá města i zasněžené vrcholky hor.
The Last Of Us Remastered
Po vizuální stránce přepracovaná post-apokalyptická klasika využívá výkonu konzole nové generace. Nabízí tak vylepšenou grafiku, stíny či modely ve vysokém rozlišení. Intenzivní příběh The Last Of Us Remastered se odehrává dvacet let po vypuknutí epidemie ve Spojených státech. Hlavní hrdina Joel se stává lovcem i loveným, zatím co střeží statečně dospívající dívku Ellie. Součástí hry je také DLC Left Behind, balíček map do hry více hráčů Abandoned Territories a balíček Reclaimed Territories.
Mass Effect Andromeda
Rozhodněte o osudu lidské populace žijící v nehostinné galaxii daleko za mléčnou dráhou, kterou obývají národy, jež se na lidstvo coby kolonizátora dívají skrz prsty. V Mass Effect Andromeda se ocitnete v roli vůdce armády vycvičených průzkumníků, kteří v nepřátelském prostředí bojují za nový domov pro lidstvo. Emotivní příběh budete mít ve svých rukou a vaše rozhodnutí určí, zda se lidstvo dočká dalších zítřků.
Horizon: Zero Dawn
V otevřeném světě plném vegetace se krajinou prochází obří mechanická stvoření, která sebrala lidstvu statut alfa predátora. Lidé se postupně vrátili ke kmenovému způsobu života. Přežívají v krajině plné impozantních lesů, velkolepých pohoří a chátrajících ruin zapomenuté civilizace. V Horizon: Zero Dawn hrajete za Aloy, zkušenou lovkyni, která pomocí rychlosti, chytrosti a obratnosti chrání svůj kmen před hrubou silou obřích strojů.
Hide description
Was this information useful?
This form is for collecting Feedback Only. If you have any other inquiries, please our Customer Care team here.
Is something missing or displayed incorrectly? Let us know your suggestions so we can improve the website and customer experience.
Best Deals
1.
Console Game - Completely new Spider-Man's adventures from Marvel and Insomniac Games. You can look forward to not only practising your good old acrobatic skills, improvising and swinging on the spider-webs but also to new features you have not yet seen in any of the Spider-Man games. With the parkour tricks, the use of the environment to your advantage, the new duels and impressive sights — this is Spider-Man game which you have never ever played before.
2.
Console Game - In a world full of monsters, dragons and gods, all responsibility lies on you - and when your life is full of blood and chaos, how can you fix the mistakes of the past and protect your future?
3.
Console Game - The long-awaited sequel to one of the greatest sandbox games set the wild west. From legendary games developers Rockstar studios
Hry pro PlayStation 4
RPG Ni no Kuni původně vyšlo jako titul pro dnes již stařičkou PS3, vzhledem ke svým kvalitám a popularitě...
Již několik sezón po sobě příznivce digitálního hokeje trápí ty samé problémy, na něž tvůrci z EA...
Máme tu další nálož informací z E3 2019 o jedné z nejočekávanějších akcí posledních let. Řeč není o ničem...
Kromě vyloženě velkých projektů se na E3 2019 objevilo také mnoho menších a středních her, jejichž...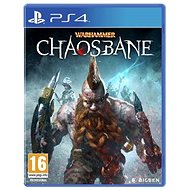 Warhammer Chaosbane - PS4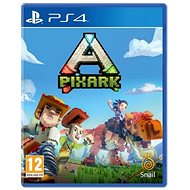 PixARK - PS4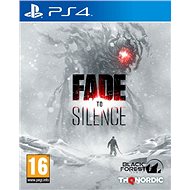 Fade to Silence - PS4
Seven - Enhanced Edition - PS4
Tennis World Tour - RG Edition - PS4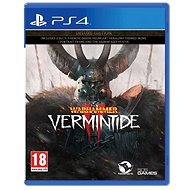 Warhammer Vermintide 2 Deluxe Edition - PS4
Hry pro PlayStation 4
In the category Hry pro PlayStation 4 on Alza.cz, we currently have a total of 318 products, which you can easily buy online and get quickly delivered. See all of your purchases and make orders on our easy-to-use app.
Enter product name
Note (link, Part number etc.):
Check out products sorted by price starting with the lowest price in the category cheap hry pro PlayStation 4
Check out products sorted by price starting with the highest price in the category best sellers, best hry pro PlayStation 4
You'll find products sorted by reviews starting from the highest ranked in hry pro PlayStation 4 reviews