PC cabinets and power supplies are related to each other. They are often sold as assembled sets, and having compatible components allow for the proper storage and operation of the entire computer. Maybe it's not your goal to increase the number of frames per second in your gameplay, but it pays to invest in it. You'll avoid unnecessary complications, your components will be better protected, and the best outcome is that your electricity bill will be reduced.
Continue
PC Cabinets
The PC cabinet, also known as the PC case, is the frame and housing for the computer. The components are inserted so that they are properly cooled, organised and protected from dust and dirt.
While cheaper cabinets are, in reality, just pieces of sheet metal with spaces for components, more expensive cabinets can, in addition to being made of better materials, also have:
various sound-absorbing elements
quality fans included
advanced cabling options
dust filters
dedicated space for large water coolers
at least partial modular
PC cabinets are catgorised by size. A larger cabinent can hold more components, some of which may be quite large, based on performance. The following table shows range of sizes:
| | | | | | | |
| --- | --- | --- | --- | --- | --- | --- |
| Type of PC cabinet | Supported motherboard formats | Supported source types | Max. length of the graphics card | Positions for fans | External 3.5" positions | External 5.25" positions |
| Full Tower | eATX, ATX, mATX, mITX | ATX | To the length of 400+ mm | Up to 10+ | 1-3 positions | Up to 8 positions |
| Mid Tower | ATX, mATX, mITX | ATX | Up to 350-400mm | Up to 8 | 1-2 positions | Up to 5 positions |
| Mini Tower | mATX, mITX | ATX | Up to 300-350mm | Up to 6 | 1-2 positions | Up to 3 positions |
| Mini ITX | mITX | SFX | Up to 200-300mm | Up to 4 | 1 position | 0-1 positions |
| Desktop and HTPC | mATX, mITX | ATX, SFX, external | Up to 150-200mm | Up to 3 | 1 position | 0-1 positions |
PC Power Supply
The PC power supply has the task of transforming the input voltage from the power source into the voltage levels compatible with the individual components of the computer hardware. It has a lot to do with different efficiency levels. A higher efficiency means that the power supply, at the same power input, delivers more power to the components, so little energy is wasted. To simplify the distribution of PC resources, the 80 PLUS certification is used in addition to its efficiency, which makes it easy to recognize high-quality resources.
| | | |
| --- | --- | --- |
| Performance | Use | Configuration Example* |
| to 349GB | Low class office and gaming PCs | Intel Core i3, NVIDIA GeForce GTX 1050 |
| 350 to 499W | Middle-class gaming machines | Intel Core i5, NVIDIA GeForce GTX 1050 Ti |
| 500 to 599W | Mid-range gaming machines | Intel Core i5 (K), NVIDIA GeForce GTX 1060/GTX 1070 |
| 600 to 799W | High-end gaming machines | Intel Core i7 (K), NVIDIA GeForce GTX 1080/GTX 1080 Ti |
| 800W or more | High-end gaming PCs, workstations, servers | Intel Core i7 (K), 2 × GTX 1080 Ti SLI |
Noise Cushioning
There are special cabinets desgined to reduce the noise of or totally silence your computer. Of course, it is important that the components themselves are properly cooled, but it is possible to sound-proof the cabinet itself.
Some computer components, such as hard drives, power sources, and fans, are screwed directly into the metal parts of the PC case. This is not entirely ideal from the point of view of noise, as vibrations can be transmitted into a noticeable amount of noise. A solution to is are antivibration pillars and washers, which are usually made of plastic or rubber. This effectively eliminates audible vibrations.
Another possibility of sound absorption is sound-absorbing materials that are placed on the sides of the PC cabinet where they effectively absorb sound.
i
Take advantage of the Alza PC assembly service! Have your computer assembled by a professional.
Cabinet Fans
Fans in the PC cabinet are an integral part of every well-cooled computer. They have the task of keeping the airflow constant and strong enough in the cabinet to keep the components safely cool. Optimal flow directions are front to back and bottom up. Depending on the location of the ventilators, we distinguish three types of pressure inside the cabinet:
Overpressure - this is achieved by placing more fans on the intake side than on the exhaust side. With overpressure, virtually all dust is driven through the cabinet, making the computer cleaner for longer.
Vacuum pressure - a vacuum is created by placing a large number of fans on the PC cabinet exhaust. The advantage of this configuration is better cooling, but dust can get into the computer from cracks and open spaces so the build-up of dirt is faster.
Balanced pressure - to acheive balanced pressure, the same amount of fans are used for the outlet must also be used for the input. Because it is a compromise combining the benefits of vacuum and overpressure, this solution has become popular with many users.
Hide description
Was this information useful?
This form is used only for evaluating the information in the description above.
If you have any question about our products, services, transport or any other request, please contact our customer support.
What should be improved? Is anything missing here? Is anything wrong? Share it with us.
Best Sellers
1.
PC Case - ATX, 2× 3,5" slot(s), 2× 2,5" slot(s), USB 2.0, USB 3.2 Gen 1 (USB 3.0), Headphones and Microphone, without power supply, side panel made of
2.
PC Power Supply - 850W, ATX, 80 PLUS Gold, efficiency of 90%, 4 piece(s) PCIe (8-pin / 6+2-pin), 14 × SATA, detachable cables, active PFC, thermal speed control, power switch, zero RPM mode, DC-DC converters and Triple EPS, 140mm fan, full modular, depth of 160mm
3.
PC Power Supply - 650W, ATX, 80 PLUS Bronze, efficiency of 85%, 2 piece(s) PCIe (8-pin / 6+2-pin), 1 × PCIe (6-pin), 7 × SATA, detachable cables, thermal speed control and power switch, 140mm fan, Semi modular, depth of 165mm
PC Cases & PC Power Supplies
ASUS ROG na veletrhu CES 2022 potěšil nejen své skalní fanoušky, ale i samotné pořadatele akce. Novými...
Chcete kvalitní, ale současně tichý zdroj do svého počítače? Využijte služeb modelu HYDRO G 850 PRO od...
K vybraným PC sestavám a herním notebookům s grafickými kartami NVIDIA GeForce RTX 30 získáte nyní dárek...
Léto je čas odpočinku a ne vždy máte chuť, nebo to počasí neumožňuje, trávit jej venku. Nejvyšší čas...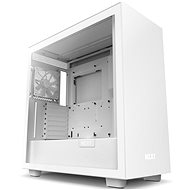 NZXT H7 Matte White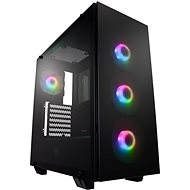 Fortron CMT512 Black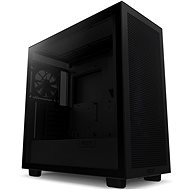 NZXT H7 Flow Matte Black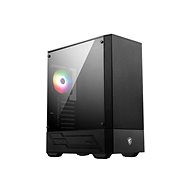 MSI MAG FORGE 110R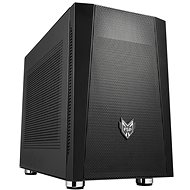 Fortron CST350 PLUS Black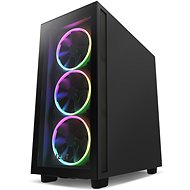 NZXT H7 Elite Matte Black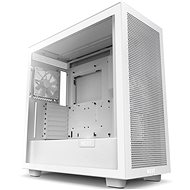 NZXT H7 Flow Matte White
PC Cases & PC Power Supplies
In the category PC Cases & PC Power Supplies on Alza.cz, we currently have a total of 696 products, which you can easily buy online and get quickly delivered. See all of your purchases and make orders on our easy-to-use app.
Enter product name
Note (link, Part number etc.):
Check out products sorted by price starting with the lowest price in the category cheap PC Cases & PC Power Supplies
Check out products sorted by price starting with the highest price in the category best sellers, best PC Cases & PC Power Supplies
You'll find products sorted by reviews starting from the highest ranked in PC Cases & PC Power Supplies reviews